This content contains affiliate links. When you buy through these links, we may earn an affiliate commission.
This list of fantasy comics from around the world for World of Fantasy Day is sponsored by Kingdom of Copper by S.A. Chakraborty.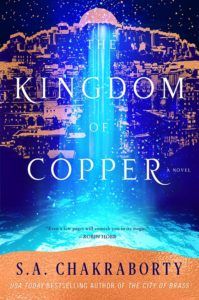 In Daevabad, djinn summon flames with the snap of a finger, blood can be dangerous as any spell, and a clever con artist from Cairo will alter the fate of a kingdom in the thrilling sequel to THE CITY OF BRASS. As Nahri carefully navigates life in the dangerous royal court, Ali has been exiled and must rely on the frightening abilities gifted to him by unpredictable spirits in order to survive. A new century approaches, but as the djinn gather for celebrations, a threat brews unseen in the desolate north, one that seeks the aid of an ancient warrior trapped between worlds.
---
If you read a lot of superhero comics, chances are you've become accustomed to a standard of Western-world story lines and heavily Americanized adaptations of others.
I love more than a few of them myself, but there is quite literally a whole wide world of comics and graphic novels we're missing out on, from diverse cultures all around the world.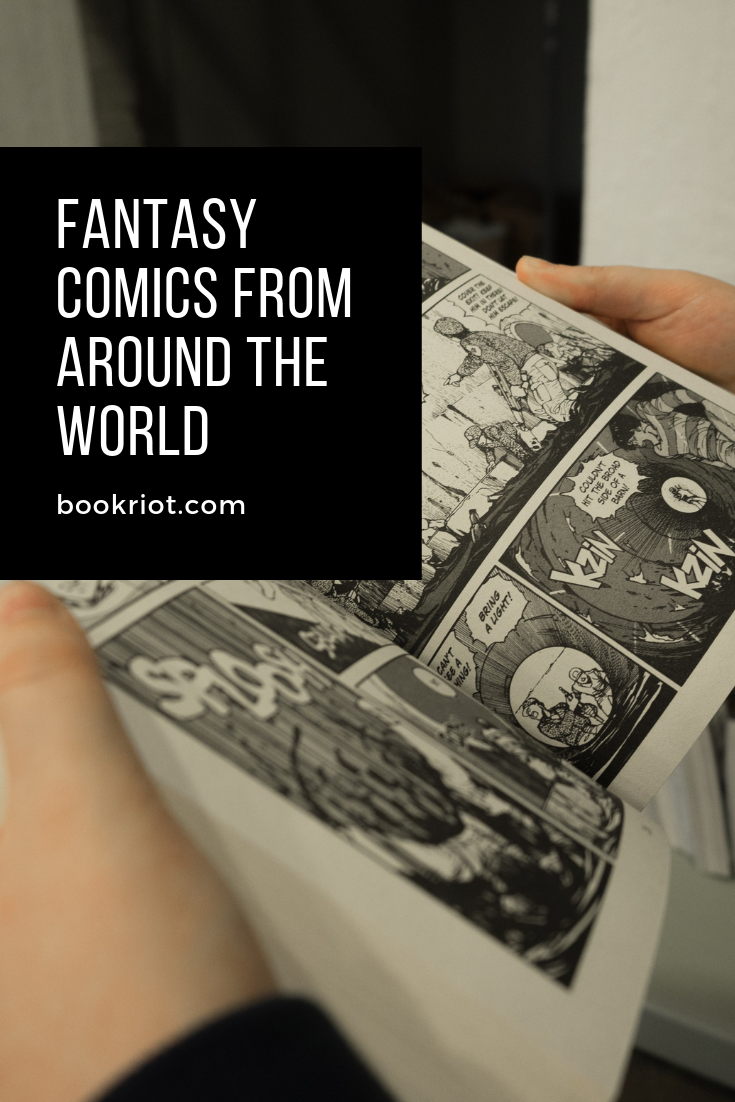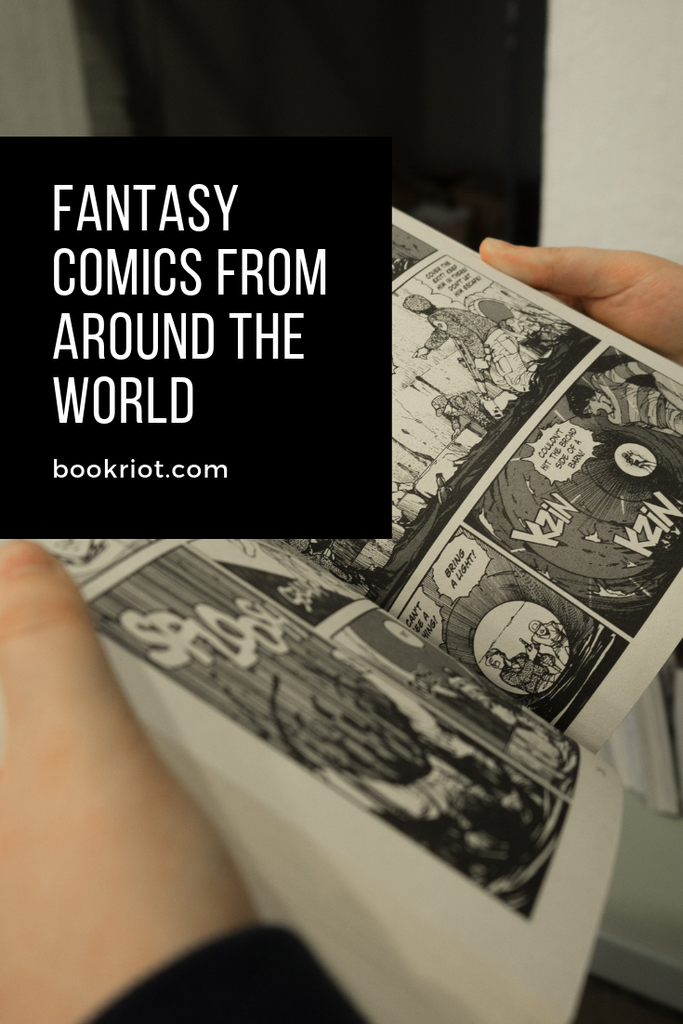 Let's go for a spin. Here is a list of seven comics and graphic novels reflecting cultures of all kinds.
1. Kugali Anthology by Jasonas Lamy, Etubi Onucheyo, Bill Masuku, Shobo Coker, Shofela Coker, Juni Ba, Illustrated by Yinfaowei Harrison and Claudio Grassi
I can think of no better comic to kick off this list than Kugali Mag, an anthology filled with stories exclusively from artists of Africa, from Kenya to Zimbabwe to Nigeria and more. Like any great anthology, the content of each story varies, some drawing from superhero narratives, and others drawing from African mythology and speaking to modern-day issues. Also, the artwork is consistently stunning.
2. El3osba by John Maher, Maged Refaat, and Ahmen Raafat
Created by and for Egyptians—as well as those who wish to understand Egyptians better. By leveraging the traditional story of the superhero, El3osba creators John Maher, Maged Refaat, and Ahmen Raafat's "The League" of six heroes each represent an aspect of modern Egyptian culture.
The team was brought together by Alpha, an extra-dimensional being who believed these characters could make the world better.
3. Jinnrise by Sohaib Awan and Tony Vasallo
When the Kibrani aliens invade Earth and the planet seems all but lost, international student Andrew Marcus takes a chance—he frees the jinn. All-powerful but long despised and then forgotten, the jinn may be the only beings powerful enough to defeat the Kibrani, but at what cost?
But are they our only hope…or greatest fear? Combining the best of summer blockbuster fare and quest myths like Lord of the Rings, Jinnrise is a modern re-introduction to global myth.
Inspired by Middle Eastern myth, creators Sohaib Awan and Tony Vasallo deliver a quest worthy of Lord of the Rings.
In the graphic novel Baba Yaga's Assistant, by Marika McCoola and Emily Carroll, Masha is running away.
After all, things are not going well: Her mother died, then her grandmother died, and now her father is about to remarry, growing her family by a stepmother and stepsister. This is how she finds herself answering a want ad from Baba Yaga, the fearsome witch of Slavic and Russian folklore.
To earn the job, Masha must complete three magical tasks…but the third may too darkly witchy for Masha to muster.
5. Monstress by Marjorie Liu and Sana Takeda
In an alternate Asia, Marjorie Liu and Sana Takeda have brought to life a world where Arcanics and Cumea are in constant war.
Inspired by manga and steampunk, Monstress is a tale of both racism and horrors stemming from the stories of Lui's grandmother from World War II in China.
6. Daytripper by Fábio Moon and Gabriel Bá
In this graphic novel from Eisner Award–winning brothers Fábio Moon and Gabriel Bá, the son of a famous Brazilian writer dreams of being one himself.
In the meantime, he writes obituaries and waits for his life to start. Like pages in a book, Daytripper's Bras flips through the moments of his life searching for that moment.
7. Moonshot Edited by Hope Nicholson
There are too many incredible stories out there, so we end this journey the way it began—with an anthology.
Moonshot exclusively features the work of indigenous artists of North America in a single collection. Many of the contributors to this first volume have also contributed to other well-known stories of pop culture, including Green Lantern, Judge Dredd, and X-Men.