This content contains affiliate links. When you buy through these links, we may earn an affiliate commission.
This list of fantasy novels for Harry Potter fans, for World of Fantasy Day, is sponsored by Kingdom of Copper by S.A. Chakraborty.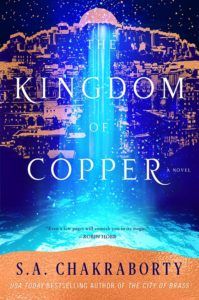 In Daevabad, djinn summon flames with the snap of a finger, blood can be dangerous as any spell, and a clever con artist from Cairo will alter the fate of a kingdom in the thrilling sequel to THE CITY OF BRASS. As Nahri carefully navigates life in the dangerous royal court, Ali has been exiled and must rely on the frightening abilities gifted to him by unpredictable spirits in order to survive. A new century approaches, but as the djinn gather for celebrations, a threat brews unseen in the desolate north, one that seeks the aid of an ancient warrior trapped between worlds.
---
I'm super tired of people finding out I'm obsessed with Harry Potter and telling me to get out there and read another book. Look, I read other books, okay? I read lots of other books, but I'm still intensely devoted to Harry Potter. Even if nothing can compare to the magic of Hogwarts, here are some fantasy novels from around the world that might give you some of those same Harry Potter feels.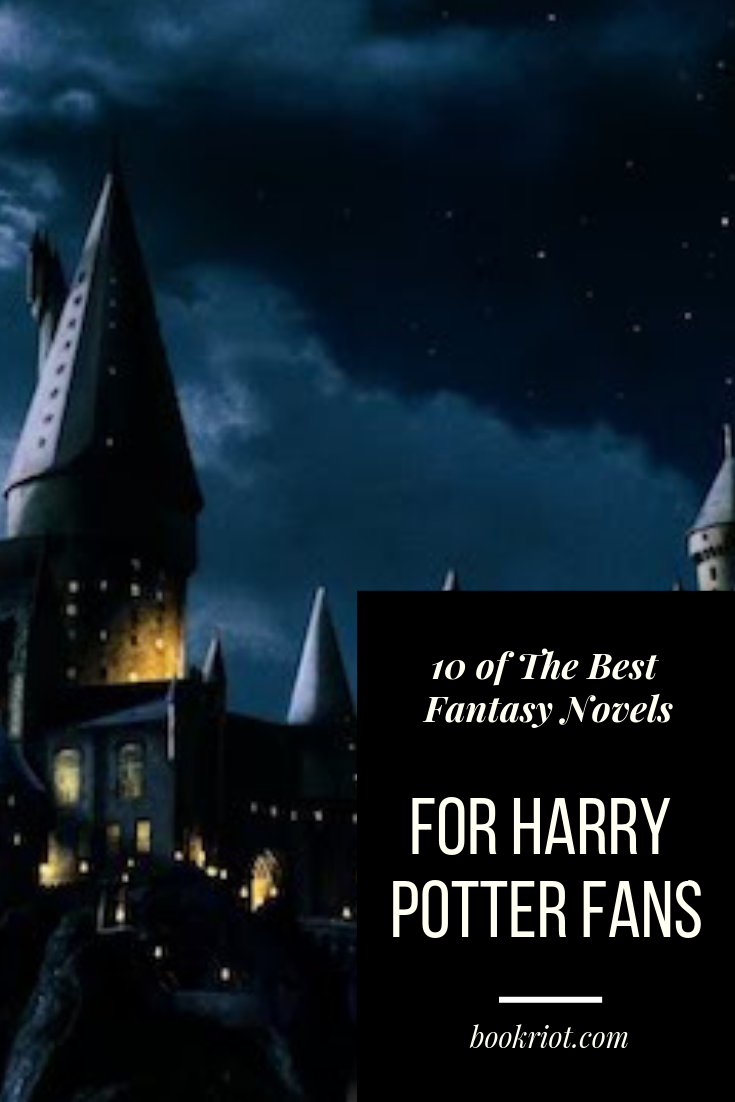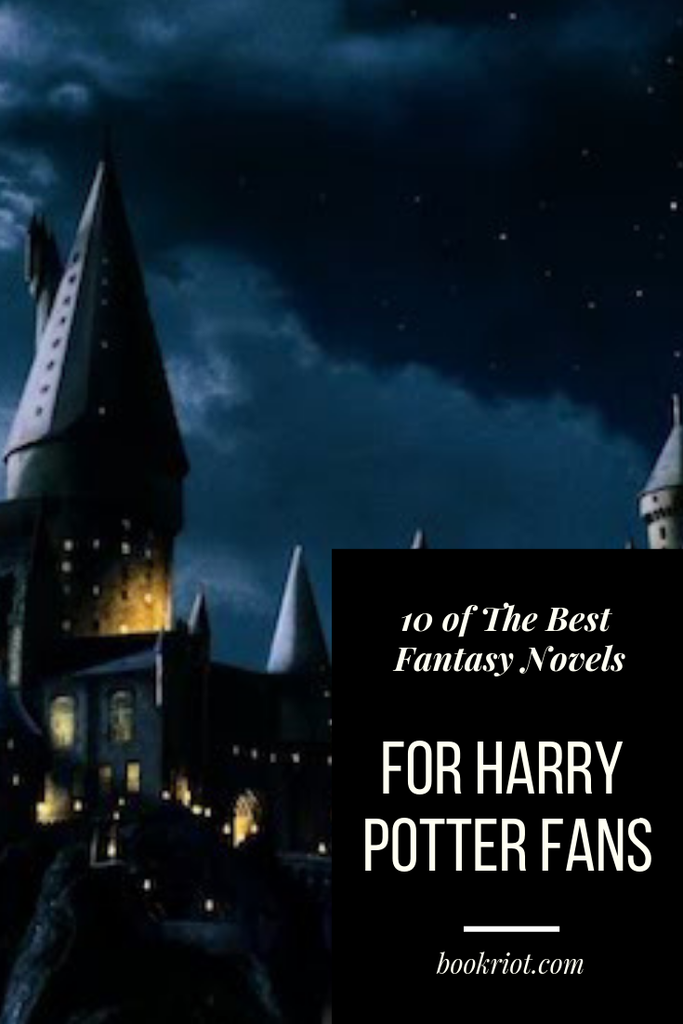 Vita Nostra by Marina and Sergey Dyachenko
First up is a novel that's been getting international acclaim for years but was just recently translated into English. Our protagonist is Sasha Samokhina, who is unwillingly recruited and forced to attend the mysterious Institute of Special Technologies. To call the school's curriculum rigorous would be a gross understatement. The lessons are dense to a maddening degree, and the methods of discipline involve terror and threats to the students' families. And yet the students that go through this program untap unimaginable powers within themselves. Yes, this is a lot darker than the Harry Potter series, but both involve students learning magic at a boarding school. So if you're looking for a dark Russian twist on that premise, Vita Nostra is your book.
If you love Harry Potter because of the combination of mystery and magic in a Young Adult novel, then pick up this book. The Watcher in the Shadows has all of those elements working in it as well. When 14 year-old Irene Sauvelle moves to Cape House on the Coast of Normandy, the young girl quickly falls for a local boy named Ishmael. Together, the two become wrapped in the mysteries of a giant mansions filled with magical toys.
Some people have called Akata Witch "the Nigerian Harry Potter," so you should check it out for yourself and see if you agree. Sunny is an albino girl who has recently moved to Nigeria from New York and is trying to find her place in a world where she never seems to fit. Then she discovers something truly incredible—she has magic powers. Soon, she befriends three other young people like her and together the quartet begins to learn how to wield their magic. Oh, and of course, there's an evil criminal using magic to try to destroy the world as we know it.
Here is another magical boarding school story, because who can ever have enough magical boarding school stories? This one is about a girl named Emma who seems to have it all: her father is the headmaster of her prestigious boarding school, her friends adore her, and she's hitting it off with the boy she likes. Then Emma finds a magical book. Whatever she writes in the book comes true, which seems great at first. But power comes at a cost, and the book places Emma in danger.
For something that is more in the realm of high fantasy, give The Guardians of Halahala a try. This story features a classic battle of good and evil and what happens when magic gets in the wrong hands. Samrat Vikramaditya and his Counsel of Nine must protect the world from a dangerous weapon that is powerful enough to guarantee victory to anyone who possesses it. Sort of similar to a certain Elder Wand. Hmm. This trilogy mixes elements of Indian mythology with high fantasy and alternate history.
A Winter's Promise by Christelle Dabos, Translated by Hildegarde Serle
This French Young Adult novel has been called a mixture of Harry Potter and The Golden Compass. Ophelia has magical powers: she can read and communicate with the souls of objects, and she can travel through mirrors. Yet in a world where many people have magical abilities, Ophelia's life seems completely normal. Then she is promised to Thorn, a politically powerful member of the Dragon clan, and she is forced to leave her family to follow her fiancé to a far away place called Pole, where she learns she is the pawn in a political scheme. Ophelia can't help but wonder: why her? And why must she hide her identity?
The Book of Pearl by Timothée de Fombelle, Translated by Sarah Ardizzone and Sam Gordon
Joshua Pearl comes from the world of fairytales, but he is stuck in an unfamiliar time and place, a marshmallow shop in Paris. The longer he stays in this world, the more his memories of his fairytale world begin to disappear. And so Joshua Pearl seeks out trinkets and mementos that will remind him of his world before it is lost to him forever. If you enjoy Harry Potter in part due to its emphasis on the power of love or because of the hidden worlds within our world, then The Book of Pearl is for you.
Much like The Harry Potter series, there would not be much to The Simoqin Prophecies without a life-altering prophecy. In this Indian novel, the prophecies foretell the reawakening of the terrible rakshas, Danh-Gem, and the arrival of a hero to face him. Author Samit Basu does an amazing job of world-building and raising the stakes without ever taking the story too seriously. There is a lot of humor in this trilogy that keeps it from ever getting overly heavy.
A Hero Born by Jin Yong, Translated by Anna Holmwood
Speaking of novels about people destined to be heroes, A Hero Born is the story of Guo Jing, who is fated to one day confront an opponent who is his exact opposite: privileged, cunning and flawlessly trained in the martial arts. Our hero returns to the Garden of the Drunken Immortals in Jiaxing to fulfill his destiny; however, the land with which he was once so familiar has been torn apart by betrayal and violence. As Guo seeks to fulfill his destiny, his courage and loyalties will constantly be tested.
The last book on this list is not a novel but a manga, which is very different from Harry Potter in format. Of course, even Harry Potter isn't completely immune from getting the manga treatment, but I digress! This manga series follows the story of Negi Springfield, a 10-year-old boy who has just graduated from magic academy and has dreams of becoming a master wizard. Instead, Negi is sent to teach English at a Japanese school for girls where he must hide his magical powers from his non-magic pupils (too bad they couldn't use the word muggle, am I right?). Of course, with how much he loves magic, sometimes Negi can't resist a small display of his powers. Oops.
Are there any international fantasy novels that have filled that Harry Potter void for you? Let me know in the comments.