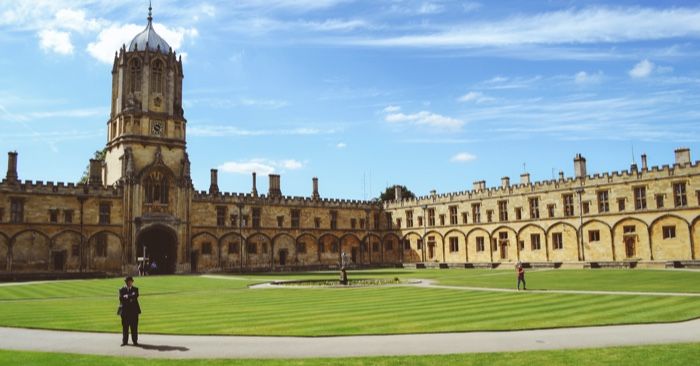 Fiction
Comfort Reading With Campus Novels
This content contains affiliate links. When you buy through these links, we may earn an affiliate commission.
I loved my undergraduate years so much I went back to school to study higher education administration. The idea was to find a way to stay in college indefinitely without the loans that went along with being a professional student. Through the years, I've worked for housing, for continuing education, and for the libraries, loving every minute.
Like most higher ed nerds I know, I live for fall. There's a sense of possibility that exists on a college campus come move-in day that can't be found anywhere else. First-year students file in with wide eyes and overflowing cars, ready to explore all that campus has to offer. Freedom, a new environment, and seemingly endless extracurricular offerings are all just as enticing as the classes they've worked with their advisors to select. It's magic.
It goes without saying that this year is different. All the unknowns make the coming semester feel more like the opening to a dark academia novel than real life. We're all holding our breath, watching storm clouds creep near our campuses, quiet in our fear.
This summer, I've been plowing through college novels and boarding school books to remind myself why I love campus life. It's helping me ease some of my anxiety around reopening. I'm also reading novels that are helping me think through how to make our campuses more inclusive and equitable. As someone that believes in the value of higher education, it's even more important to look at what's broken and consider how to fix it.
4 Campus Novels to Check Out
---
While many of the campus novels I reach for are dark, it's the moments of joy and discovery on the page that compel me to return to my own campus. There's great reward in witnessing someone find their vocation, have an aha! moment, or find community. I've been watching it play out in fiction all summer. I pray it will be safe to see those things happen in real life come the fall.