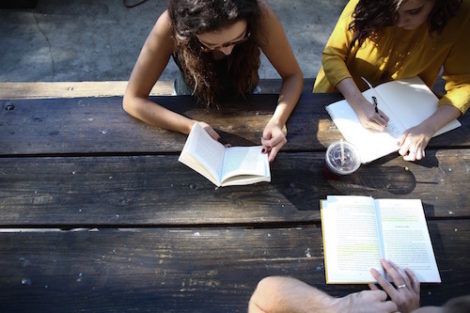 Lists
10 Terrific Books to Get Your Book Club Talking
This content contains affiliate links. When you buy through these links, we may earn an affiliate commission.
I have been a part of one or more book clubs for over 20 years, and I have learned a few things about what makes a book club successful and how to get your book club talking. I have two cardinal rules in selecting the best book club books: choose mostly books available in paperback and pick books that will foster great discussion.
How to find the best book club books
While you occasionally want to read the hot new bestseller with your book club, the truth is that a lot people just cannot afford to buy new hardbacks all the time. I have found that participation is better when you choose books that are more affordable in paperback, can be borrowed from the library, or can be purchased used.
Selecting books that generate discussion means doing a little homework, and you're in luck, because I have done some of that research for you! The following list includes ten tried-and-true book club picks. These are novels that have inspired some of the most thought-provoking discussions in my own book clubs over the years, and these book club books are all available in paperback or at your local library.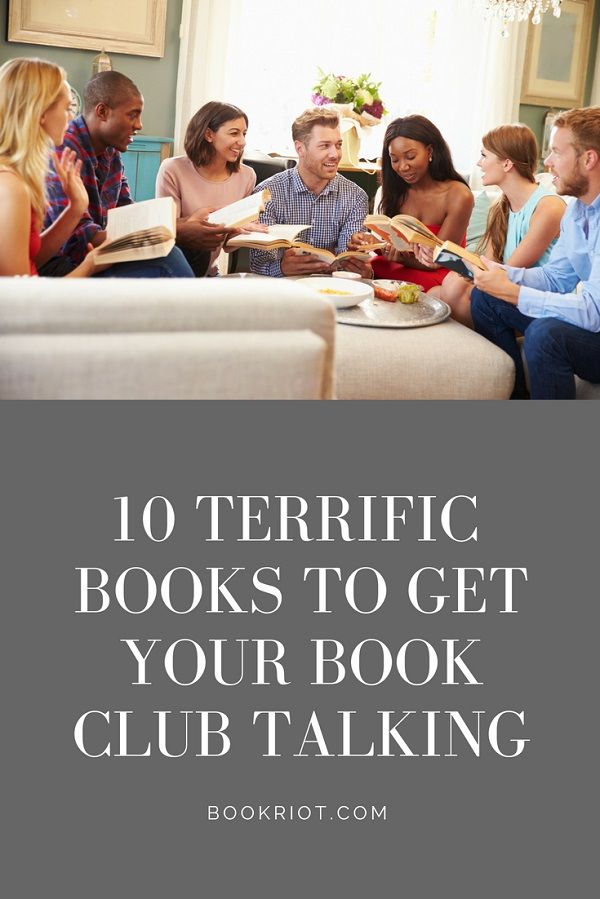 Roger, a seemingly bland divorced middle-aged guy, and Bethany, a cynical goth girl in her early 20s, are both stocking office supplies in the fluorescent, soul-crushing aisles of Staples. Bethany happens onto Roger's journal in the break room one day, reads it, and decides to write back. Thus, an unusual relationship develops as they continue to exchange notes. It is a clever, quirky book about two unlikely friends, wounded people helping each other to open up and heal.
The book begins when two half-sisters, Effia and Esi, are born in 18th century Ghana. The story then branches to follow several generations of their descendants as Effia stays in Ghana and Esi is taken to the United States. Homegoing is a moving, multi-generational saga that examines the reverberations of colonization and slavery through the centuries and up to the present day.
Andy and Laurie Barber have a comfortable life in their suburban town where Andy is a respected district attorney. But their lives are upended when their 14-year-old son Jacob is charged with the murder of a fellow student. As the trial unfolds, the family fractures as the parents are forced to confront the evidence that Jacob may indeed be capable of this horrible crime. The book poses thought-provoking questions about parental responsibility and how far a parent might go to protect their child.
This coming-of-age story is set in 1987 and centers around 14-year-old June Elbus, who has just lost her beloved uncle Finn to AIDS. She is surprised to learn that her uncle had a partner named Toby, and Toby wants to meet her. As June and Toby embark on this unexpected friendship, there are changes in store for the whole family. Brunt perfectly conjures the universal confusion of the teenage years and the ignorance and fear surrounding AIDS in the Reagan-era 1980s.
Marion and Shiva are orphaned when their mother dies in childbirth and their surgeon father deserts them. The twin brothers grow up in Ethiopia, always together. As they reach adulthood, that bond is shattered, and Marion is compelled to leave for America to work in a New York City hospital. But he cannot run from his past forever, and he will have to face his brother and father once again. This engrossing story interweaves riveting descriptions of third-world medicine into a powerful exploration of the enduring ties of family.
This amazing historical fiction novel is told from the perspective of Marie Antoinette. It begins with her arranged marriage at 14, takes us through her experience as Queen of France, and follows her extraordinary life until her execution by guillotine at age 37. Naslund's beautifully written account makes this fascinating era of history come alive and sheds light on what life might have looked like for the young queen.
7. Americanah by Chimamanda Ngozi Adichie
Ifemelu and Obinze fall in love in school in Nigeria, but university strikes and political unrest force them to flee the country. Ifemelu finds success at an American university and blogs about race. Obinze, unable to join her, lives as an undocumented immigrant in London. They reunite many years later, with a renewed love for each other and Nigeria. This book cleverly explores race, belonging, interracial relationships, and immigration.
When I read the very first story in this collection, there was a moment that made me gasp with utter surprise, and I thought, "Oh wow. This is going to be interesting." And it was. This book of short stories is insanely inventive, is sometimes a bit disturbing, and will give your book club so much to talk about you may never go home. The stories are wildly varied, but concentrate on people facing ethical and moral dilemmas, where good and bad are not so easily defined.
This book tells the parallel stories of two Afghan women: Rahima, who lives in Kabul in 2007, and her great aunt Shekiba who lived a century earlier. Both women suffer abuse at the hands of the men who control their lives, as they desperately long for freedom in a culture that prohibits it at every turn. This is an eye-opening story that illustrates the dangers many women encounter in Afghanistan, and the resilience and courage needed in the face of such oppression.
This is a gorgeously written story of a lifelong friendship between two couples, and the insightful examination of a marriage. As Stegner shines a spotlight on the everyday minutiae of life, these tiny moments glow with importance as the couples travel through the years together. It is a book that reminds us of the complexity of deep relationships and the conflicting qualities present in all of us that make us who we are.
Find more of the best book club books
Need more ideas for book club books? Try these: