Lists
Your Must-Read Book Club Suggestions for 2018
This content contains affiliate links. When you buy through these links, we may earn an affiliate commission.
Have your book club picks been going a little stale? Here's a hot selection of book club suggestions for 2018 to get your group talking. All of these books were published in 2018, and I made sure to include a variety of genres to entertain even the finickiest book club reader.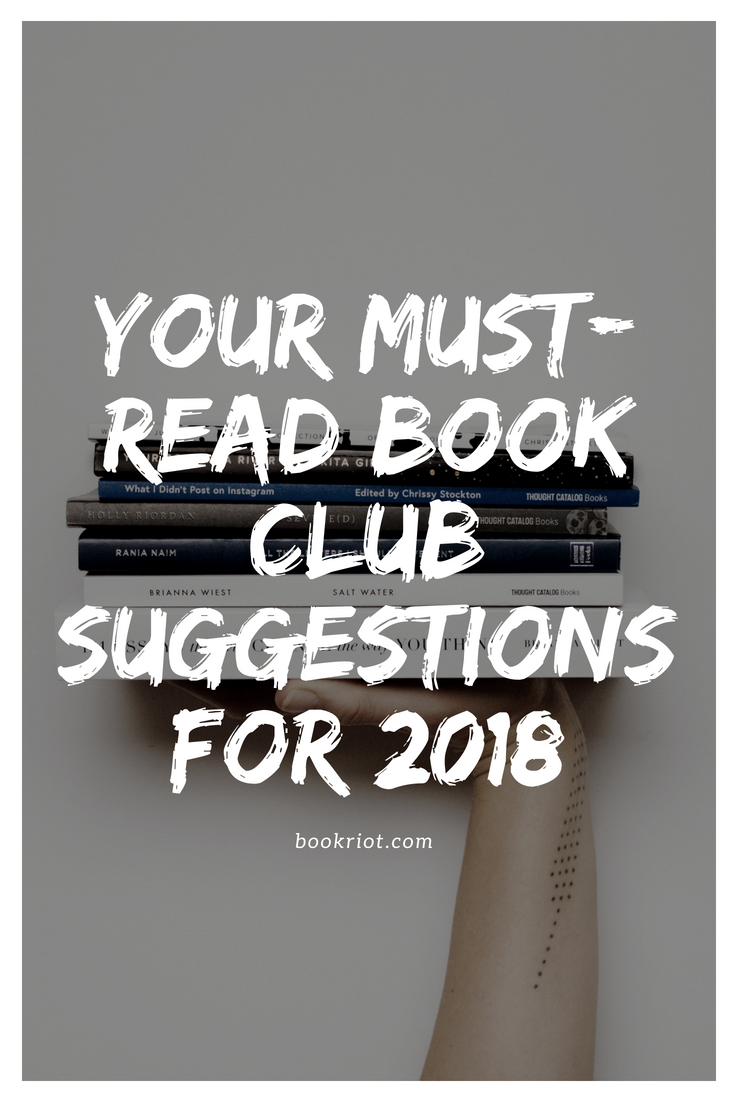 If you don't have a book club and you'd like to start one, we can help you out there, too. Read our "How to Start a Book Club" guide and dig in to our other book group resources.
Literary Book Club Picks for 2018
Do you want to feel super nostalgic for college and at the same time take a hard look at how you're fighting the patriarchy? Okay, I know that description might not have made you go "Woo!" and pump your fist, but I'm telling you: this book saved me from a reading slump. It will make you fall in love with reading all over again.
If you haven't already read this book, it needs to be on the top of your TBR. In it, Jones tackles racism and mass incarceration in America all while creating an imminently readable world full of characters you will love.
Another hard-hitting book that tackles tough topics with grace and beauty, this novel grapples with the AIDs epidemic of the 1980s. The story stretches from Chicago to present day Paris and is a gorgeous must-read.
The Ensemble brings the world of classical music to life. This decade-spanning portrait of four friends will give your group plenty to gush over.
Science Fiction and Fantasy Book Club Recommendations for 2018
Circe by Madeline Miller:
Mythology and gorgeous prose had a baby. Then Madeline Miller put it on paper. This book follows the eponymous goddess as she makes a choice between the world of the gods or the world of men.
This has been one of the biggest YA sellers this year. But as you know by know, readers of any age can enjoy YA. This book is absolutely gripping, filled with beasts, spirits, and danger.
Do you dig dystopia? If you can't get enough of The Handmaid's Tale, this book is for you. In the world of Zumas's creation, embryos have been granted personhood, and everyday women meet a whole new slew of trouble.
This twisty YA novel banks on the dark world of fairy tales. The supernatural world that Alice, the story's heroine, always believed to exist in her grandmother's stories turns out to be real. You won't believe what happens.
Nonfiction book club suggestions for 2018
Westover comes from a clan of stockpiling survivalists. But she left all of that to earn a PhD from Cambridge. This is one of the books I keep hearing people talk about this year. Your book club can mull over Horatio Alger up-from-nothing stories and the state of the American Dream with this book.
Jerkins has been compared to Rebecca Solnit and Roxane Gay, but I believe Jerkins is entirely her own person. You don't have to read much of her work to realize she's brilliant, but you will want to devour this entire essay collection. This book is for book clubs that aren't afraid to voice their opinions. This Will Be My Undoing is sure to bring on lively discussion.
Bad things happen to good people. This is something Bowler had to grapple with after a lifetime of dissecting, but also consuming, America's "prosperity gospel," which means, essentially, that God rewards the good with fortune. When Bowler was diagnosed with stage IV colon cancer, all of her thinking took a turn.
If you're set on reading a classic, here's something that doesn't happen everyday: Barracoon is a newly published book by one of the giants of American literature. If you loved Their Eyes Were Watching God, you need to read this book. It is the nonfiction account of the life of Cudjo Lewis, a man who was kidnapped from Africa and enslaved in America after slavery was outlawed.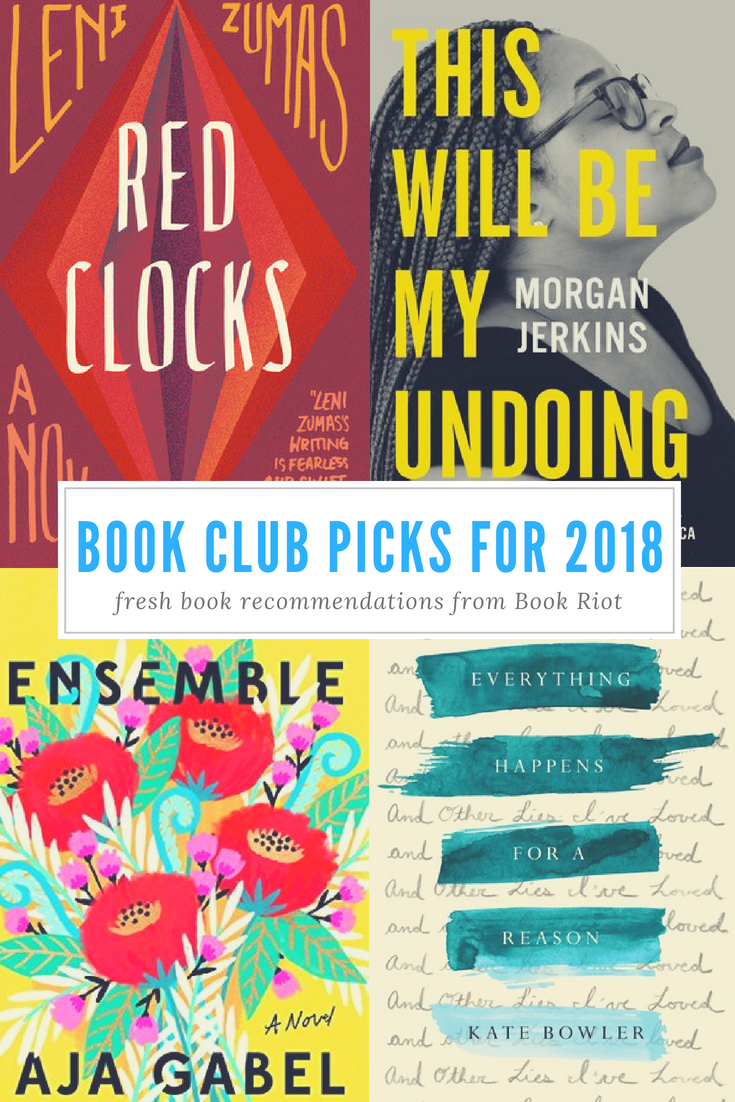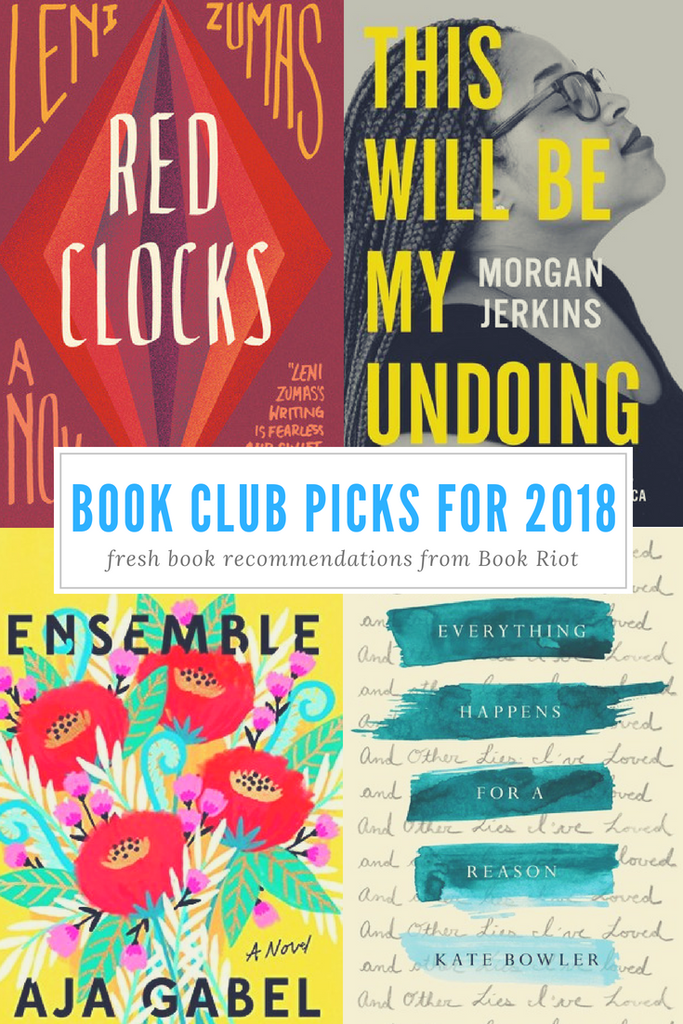 Are you a stupendous power-reader who's read all of these books already? (Quit braggin'!) Think about tackling some books from the Read Harder Challenge or dig into some translated works of genius. Or, get perfectly-made-for-you recommendations with our book subscription service: TBR!
What are your recommended book club suggestions for 2018? Hit the comments to share them!