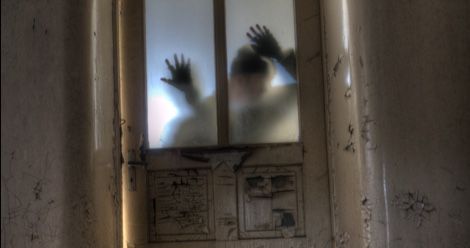 Lists
20 Books About Creepy Houses
This content contains affiliate links. When you buy through these links, we may earn an affiliate commission.
Now that Netflix's adaptation has got everyone talking about Shirley Jackson's classic novel The Haunting of Hill House, the time seems right to read (or reread) some other books about creepy houses. Most plot lines incorporate death, many include ghosts, some have murder, while the horrors in others are entirely psychological. The creepy houses in these books are quite flexible in their definition of "house" as we have included some about apartments, boarding schools, and other sorts of residences. Fair warning: these books are all best read with lights on. Don't say we didn't warn you!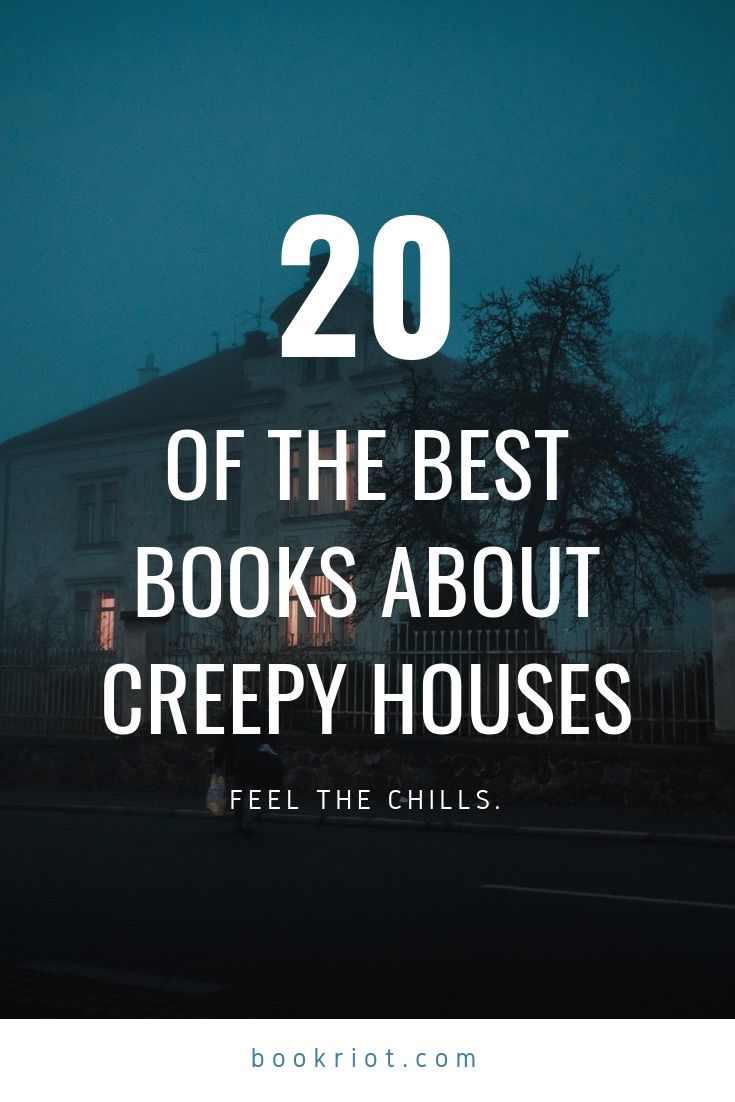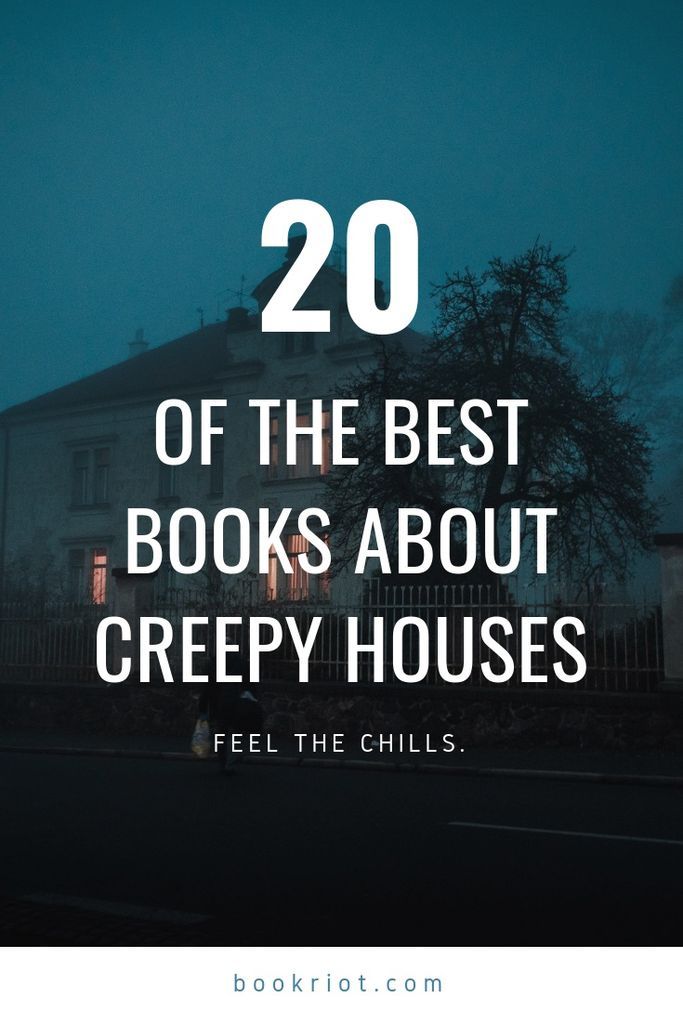 The iconic 1980s classic of love and deceit, innocence and betrayal, and the suffocating power of parental love. Audrina Adare wanted so to be as good as her sister. She knew her father could not love her as he loved her sister. Her sister was so special, so perfect—and dead. Now she will come face to face with the dangerous, terrifying secret that everyone except for her already knows.
Amidst the lush farmland and orchards in Old Gate, Virginia, stands the magnificent Bliss House. Built in 1878 as a country retreat, Bliss House is impressive, historic, and inexplicably mysterious. Decades of strange occurrences, disappearances and deaths have plagued the house, yet it remains vibrant. And very much alive.
A time-traveling twist on creepy houses. Harper Curtis is a killer who finds a house that opens into different time periods. His obsession with killing "shining girls" from many eras is waylaid when his would-be child victim Kirby Mazrachi survives her attack. As an adult, only Kirby is able to track down the impossible truth to why this killer can never be caught. To stop him, she'll have to stop the house first.
In the summer of 1950, the once-grand mansion of Buckshaw is host to a series of impossible events. A dead bird is found on the doorstep, a postage stamp bizarrely pinned to its beak. Then, hours later, a dead man is found in the cucumber patch. And young Flavia de Luce, an aspiring chemist with a passion for poison, is all too delighted to get to the bottom of the mystery.
A lesser-known whodunnit from the bestselling novelist of all time. Three Gables is a sprawling mansion embroiled in a murder mystery. A wealthy older man is dead under suspicious circumstances, with his young widow a prime suspect. But she's not the only family member with a motive for murder. Because in a crooked house such as Three Gables, no one's on the level…
The home that belonged to Angela Toussaint's late grandmother is so beloved that townspeople call it the Good House. But that all changes one summer when an unexpected tragedy takes place behind its closed doors…and the Toussaint family history—and future—is dramatically transformed. A thrilling exploration of secrets, lies, and divine inspiration, this novel will haunt readers long after its chilling conclusion.
A classic gothic novel with a dark and twisted mystery at its core. When Philip's older cousin Ambrose marries and dies in quick succession, Philip prepares to meet his cousin's widow with hatred in his heart. Despite himself, Philip is drawn to this beautiful, sophisticated, mysterious Rachel like a moth to the flame. And yet…might she have had a hand in Ambrose's death? And is Philip himself as innocent as he seems?
Rebecca by Daphne Du Maurier
The iconic tale of a second wife is just as suspenseful today. The unnamed heroine is swept off her feet by the dashing Maxim de Winter and his sudden proposal of marriage. Orphaned and working as a lady's maid, she can barely believe her luck. It is only when they arrive at his massive country estate that she realizes how large a shadow his late wife Rebecca still casts over the home they used to share.
The recent Guillermo Del Toro film is the basis for this throwback gothic novel. When her heart is stolen by a seductive stranger, a young woman is swept away to a house atop a mountain of blood-red clay. Crimson Peak is a place between desire and darkness, between mystery and madness that is filled with secrets that will haunt her forever.
This novel shares the story of Etsuko, a Japanese woman now living alone in England, dwelling on the recent suicide of her daughter. Retreating into the past, she finds herself reliving one particular hot summer in Nagasaki, when she and her friends struggled to rebuild their lives after the war. But then as she recalls her strange friendship with Sachiko—a wealthy woman reduced to vagrancy—the memories take on a disturbing cast.
Merricat lives on the family estate with her sister Constance and her Uncle Julian. Not long ago there were seven of them—until death struck their family. Acquitted of the murders, Constance has returned home, where Merricat protects her from the curiosity and hostility of the villagers. Their days pass in happy isolation until cousin Charles appears.
Sometimes creepy homes can be apartments. Originally published in Japan in 1986, this is the suspenseful tale of a young family that believes it has found the perfect home to grow in to, only to realize that the apartment's idyllic setting harbors the specter of evil and that longer they stay, the more trapped they become. This novel culminates with a conclusion to make you hesitate before going into a basement again
This novel, the basis for a 1970s film and a recent miniseries, offers an Australian take on boarding school gothic. The girls of Appleyard College for Young Ladies went for a picnic at Hanging Rock. Three of them never returned. The students and staff left behind are left to wonder at the mystery, as suspicion, paranoia, and terror threaten to overtake the school itself.
Beloved by Toni Morrison
Sethe was born a slave and escaped to Ohio, but 18 years later she is still not free. She has too many memories of Sweet Home, the beautiful farm where so many hideous things happened. Her new home is haunted by the ghost of her baby, who died nameless and whose tombstone is engraved with a single word: Beloved. And then, one day, a young woman arrives at their door with a mysterious connection to the baby.
All families have their own rituals, secrets, and credos, like a miniature religious cult; these quirks may elicit the mirth or mild alarm of guests, but the matter is rather more serious if you're marrying into a household. If its's a Japanese one with a history, the brace yourself: some surprising truths lurk around the corner. This is a new classic about the bride who's no longer sure what to think.
Jess, age eight, is the child of an English father and a Nigerian mother. Possessed of an extraordinary imagination, she has a hard time fitting in at school. It is only when she visits Nigeria for the first time that she makes a friend who understands her: a ragged little girl named TillyTilly. But soon TillyTilly's visits become more disturbing, until Jess realizes she doesn't actually know who her friend is at all.
In a vast, mysterious house on the cliffs near Dover, the Silver family is reeling from a shocking death. And all is not well with the house, which creaks and grumbles and malignly confuses visitors in its maze of rooms. Generations of women inhabit its walls. One night, another family member disappears. Leaving only the survivors to tell her story.
Blackheath is a sprawling estate, hosting an elegant party weekend. It is also the setting of the murder of Evelyn Hardcastle, who is murdered here every day. Because the day of her death will keep repeating until Aiden Bishop can identify her killer. Every time the day begins anew, he wakes up in the body of a different guest. Will Blackheath be the death of him, too?
When Hal receives a mysterious letter bequeathing her a substantial inheritance, she knows it was sent to her by mistake. But the cold-reading skills she's honed as a tarot card reader might help her claim the money. When she attends the funeral, it becomes clear there is something very, very wrong about this strange situation and the inheritance at the centre of it.
One postwar summer in rural Warwickshire, Dr. Faraday is called to a patient at lonely Hundreds Hall. The house is in decline, and its owners—mother, son, and daughter—are struggling to keep pace with a changing society, as well as with conflicts of their own. Are the Ayreses haunted by something more sinister than a dying way of life? Little does Dr. Faraday know how closely, and how terrifyingly, their story is about to become intimately entwined with his.
Can't get enough creepy houses? Try some of these books about houses that are alive. Can't get enough of Shirley Jackson's the Haunting of Hill House, book and Netflix series? See how the two stack up in this list comparing the novel to the show. And if you just can't get enough Shirley Jackson, this book fetish post may provide you with a handy shopping list.