Horror
14 Books About Houses That Are Alive
This content contains affiliate links. When you buy through these links, we may earn an affiliate commission.
Sometimes setting can be as important as character or plot. The towns and homes and landscapes we inhabit come alive around us. The streets cry out with stories. Homes creak and buzz with memory. We pass on and the story of the place continues. In literature, houses may come alive with literal hauntings. But to me, more intriguing are books about houses where the house is alive of its own volition. Some houses are sentient, others less supernatural, all are central characters in their own story.
In House of Leaves by Mark Z. Danielewski, a family move into a house and make a terrible discovery. The house is bigger on the inside. Children lost down long hallways, abysses growing behind closet doors, walls growling.
A tragedy behind the closed doors of a beloved family home drastically transforms a family's past and future in Tananarive Due's The Good House. Could the death of a child be related to an entity battled by the family seventy years ago? Has a curse been placed on the community?
The Turner House by Angela Flournoy: A family has lived in their house for fifty years, but may now be forced to sell it. As the family gathers to decide the house's fate, they must also reckon with their pasts. Each person's past can haunt and change the family's future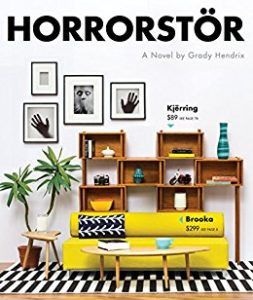 Grady Hendrix's Horrorstör is a classic horror tale set in a store reminiscent of IKEA. During a night shift, the store turns against its employees with unimaginable horrors.
A road trip becomes a journey into the past of a butler, his house, and his country in Kazuo Ishiguro's The Remains of the Day. This is a story of manor houses, fascism, class, and war. It's also the story of unrealised love between butler and housekeeper.
The Haunting of Hill House is Shirley Jackson's tale of unequalled terror. Four people arrive at the notorious Hill House looking for evidence of a haunting. But the house itself is gathering its powers, and soon will choose one of them to make its own.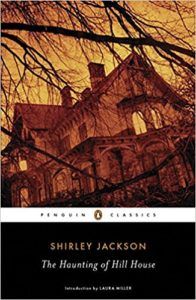 The inspiration behind Hayao Miyazaki's movie, Howl's Moving Castle by Diana Wynne Jones is a classic tale of enchantment. A quest to break a curse entails an ever-moving castle, witches, wizards, and fire demons.
In the short story The Veldt by Ray Bradbury, a house comes to life with advanced technology. At first delightful, the house turns against its occupants with terrifying results.
Beloved by Toni Morrison is a powerful tale of slavery, of home, and of haunting loss. One home fled, another haunted, and their description is deep with personification.
Kim Newman's An English Ghost Story uses all the tropes of its title in this story of a family who move into an old country house. At first lovingly embracing the family, the house soon sets about to destroy them from the inside out.
The house in Helen Oyeyemi's White is for Witching has been in the family for several generations. And one generation at a time, the house consumes the women of the family into its walls.
Deathless by Catherynne Valente is a Russian folklore retelling rich with imagery and magic. An adventure of revolution, Stalinist house elves, houses made of living skin, and more.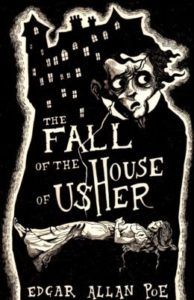 In Edgar Allan Poe's short story The Fall of the House of Usher, an illness has befallen the last surviving members of an old family. But their house has a mind of its own and breathes misery and sorrow quite unaided by the people dying within it.
The Fall by Bethany Griffin retells the story of The Fall of the House of Usher. Twins try to save themselves from a family curse and escape the house that they can never leave.
What are your favorite books about houses that are just a bit out of the norm?