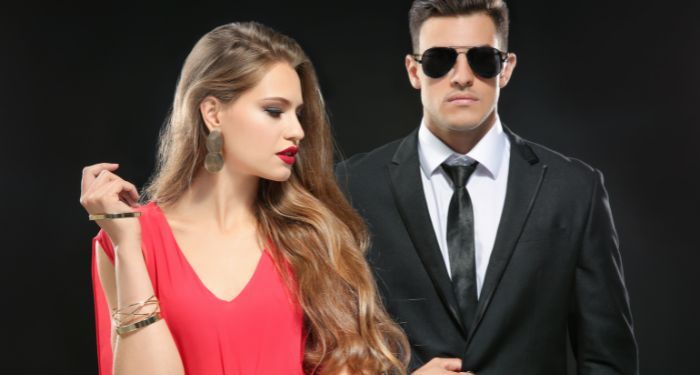 This content contains affiliate links. When you buy through these links, we may earn an affiliate commission.
Bodyguard romances provide an excellent opportunity for a unique dynamic. You have your physical (and sometimes emotional) well-being in the hands of a bodyguard. They commit to keeping you safe from others and, sometimes, from your own reckless choices. There is a tension that develops then, between the protector and the person they are protecting. Sometimes, romance clouds a bodyguard's judgment, so they avoid it at all costs. Sometimes, it provides the perfect opportunity for a close emotional bond to form. Especially when you end up mixing in a "there's only one-bed" trope into the mix.
We cannot forget another crucial component of bodyguard romances: eminent danger. A bodyguard is protecting someone who needs defending. Even if they can defend themself, they cannot always do it alone. They could be a royal, a noble, famous, or a political target. In that case, bodyguard romances can break down the clear communication boundaries between separate classes. All the other reasons someone needs a bodyguard also make for unlikely pairings. I also cannot deny the appeal of knowing the plot has an element of danger attached to it.
I think an aspect of medieval courtly love echoes in bodyguard romances. In medieval romances, courtly love was a kind of relationship dynamic seen in poems between ladies and knights. They were not married but had a kind of "suffering in love" approach. Knights would sacrifice anything to love their lady. A great example is Marie de France's Lais from the 1100s in modern-day France. This relationship was not reflective of actual knights and ladies in the period, but it was popular in entertainment. I don't care what era you're talking about; everyone loves wistfully looking back on an imagined past. Especially when that imagined past contains a knight that will protect your body and heart.
But What About These Bodyguard Romances?
That is to say, I always love a good bodyguard romance, and here are some of my favorites. I have a range of contemporary bodyguard romances and science fiction and fantasy bodyguard romances. They all have bodyguards who get their happily ever afters with their objects of affection and protection.
Contemporary Bodyguard Romances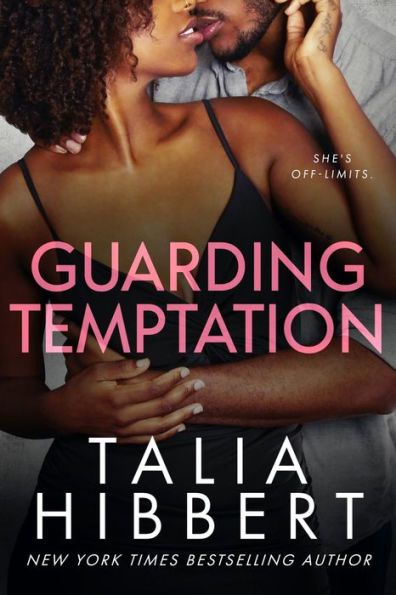 Content Warnings: Online Abuse, Racism, and Sexism
Nina's a radical leftist political campaigner who needs a bodyguard when a controversial article makes her a target. Luckily, her older brother's best friend is the perfect man for the job, and it might just give her the chance to act on a long-simmering crush. James is an overprotective man who is looking for something that will last, and is more than a little concerned about how he cannot resist his best friend's little sister. They both want something real, and sharing an apartment (and a bed) might just be what they both need to go all in.
This has it all: a sapphic Anastasia retelling with a lost princess, a cargo ship adventure, and a fake relationship. After giving everything to helping others, Makeda is left jobless, partnerless, and honestly, tired. Going to work at her grandmother's B&B was supposed to be a retreat, but Beznaria finds her there and claims she long lost princess of Ibarania. Bez wants to restore her family's honor as a trusted guard and investigator for the World Federation of Monarchs. She will have to use every skill to get the reluctant secret princess to claim the crown.
Reverb by Anna Zabo
Content Warnings: Stalking and Misogyny
The third book in the Twisted Wishes series brings a bodyguard romance to the queer rockstar romance trilogy. Mish is a bass player and rock goddess who loves the stage and can handle herself, but when a stalker attacks her, she is hospitalized and her band hires a bodyguard she doesn't want. And she definitely didn't expect to have an instant connection with him. David's life as a military expert and trans man hasn't prepped him for handling Mish. She is undeniable, but when her stalker threatens Mish further, David must decide if he can be her lover and still do his job.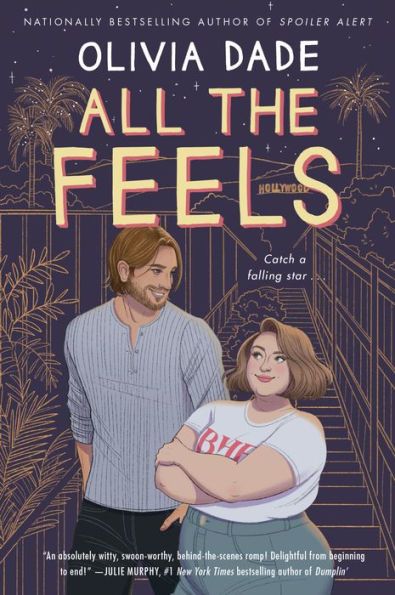 Content Warning: Past Domestic Violence
A wayward actor and his contracted minder find themselves falling for each other at his L.A. castle. Lauren spent 13 years as an ER therapist, and she is burnt out. Instead of taking a much-needed break, she agrees to help her cousin Rob when he asks her to watch a troubled Hollywood star. Alex is a professional actor who doesn't need a guard, but when Lauren shows up, he quickly falls for her no-nonsense attitude and specific graphic tees. Lauren can't resist Alex's endless stream-of-consciousness rambles, midnight walks, and unrelenting selflessness. But when Alex leaves his former show with pizazz, Lauren must decide if she should stay or go.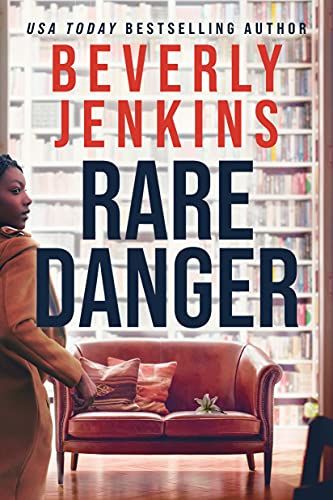 Jasmine is a private librarian who comes across a deadly mystery when her old friend goes missing and his partner is murdered. A rare book dealer doesn't just go missing like that, and she is determined to figure out what really happened. Curating books for exclusive clients, Jasmine knows how to find hard-to-track-down things, but even she will accept the help of air force vet and private security man Torr. He cannot resist the librarian's appeal, but they both will have to watch out for disaster as they continue to uncover the real plot behind the mystery.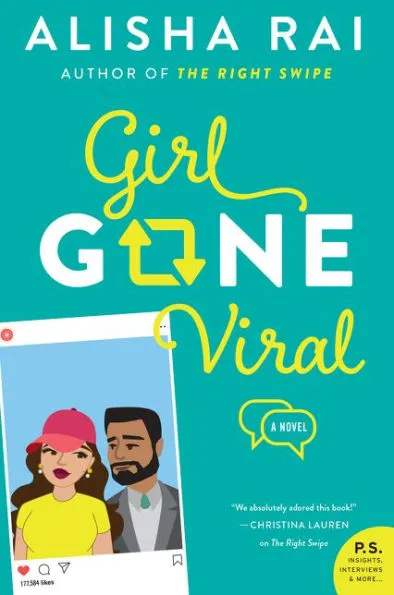 Content Warnings: Emotionally Abusive Parent, Kidnapping, Past Trauma, Panic Attacks, and Death of a Loved One
One moment Katrina is having a chat with a hot guy at a coffee shop, and the next she is the target of a viral live-tweet thread. As an ex-model, the last thing Katrina wants is attention, and she really doesn't want to let everyone know she really isn't interested in dating the café guy. Jas is the perfect man for the job. He is a bodyguard, her friend, and has a family home where Katrina can stay out of the public eye. Katrina isn't sure she should date again, but her bodyguard is irresistible, they are in a remote setting, and she has a crush on him. The second book in the Modern Love series has all the elements present for love, but Katrina will have to trust that this relationship is worth the leap.
SFF Bodyguard Romances
Content Warning: Family Abuse and Death of a Loved One
A bard-king and his ex-lover, now bodyguard must survive a trek across the empire when failed regicide leaves him without protection. The young King Zavrius unexpectedly ascended to the throne when the rest of the royal family was assassinated. No one expected the charming performer to make it to the throne, least of all Balen. As the head of the Paladin Order, Balen has given up a lot, including his relationship with Zavrius. But they will both have to relearn how to rely on each other if they want to make it home alive.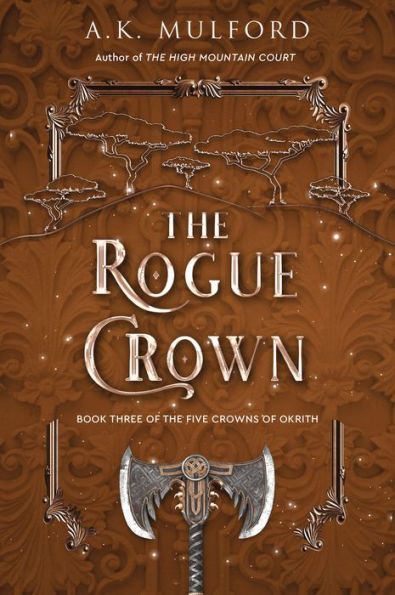 Content Warning: Death of a Loved One
The third book in The Five Crowns of Okrith series is sapphic bodyguard romance full of epic love and adventure. When fae warrior Briata receives a panicked request for help from an ex-lover, she cannot say no, even though she must return alone to the kingdom that cast her family away when she was fated to take the crown. Princess Abalina's mother died in the recent attack, and when one of her guards invites Bri to come to the castle and serve as her temporary guard, she doesn't turn her away. The princess and her new guard will have a lot of work to do if they want to uncover the leader of the group that killed the former queen and avoid falling for each other in the process.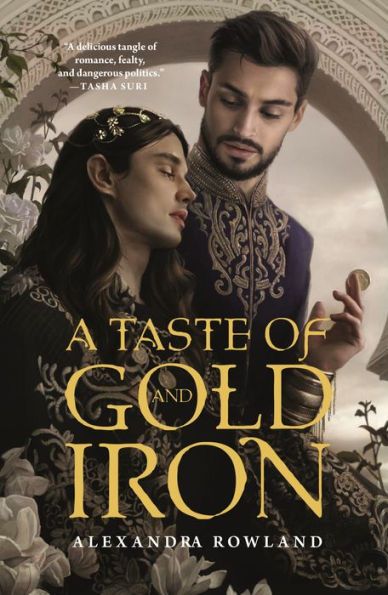 Content Warnings: Panic Attacks and Anxiety
Prince Kadou has always suffered from anxiety and managed his role, but now he cannot handle being in the same room as the ambassador and body-father to his sister's new child. She is the Queen, and Kadou's fear of the ambassador threatens to ruin her trust in him when a recent threat leads to a deadly misunderstanding. Now Kadou is determined to prove his loyalty by solving an investigation that starts with a break-in and develops into a larger counterfeiting conspiracy. He is also navigating his relationship with the stern but attractive Evemer, sent to be his new bodyguard. No matter what Kadou does, he cannot seem to get him to like him, but they really do have to start getting along if they want a shot at dismantling the conspiracy at work in this queernorm fantasy novel.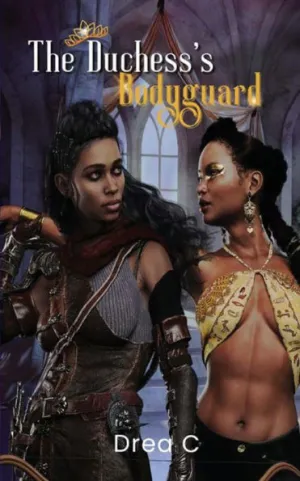 In this sapphic high fantasy romance, a werewolf huntress and a faerie duchess break convention and team up to solve a mystery. Robin is part of a pack with no upward mobility or financial stability and so, she is always looking for something to supplement her earnings. When she is given the opportunity to solve a mystery and receive a bounty, she goes for it, and meets the fae duchess Yashona who offers her an even better job. Yashona is ready to escape her guards, and hiring Robin as her personal guard is the perfect fix. Robin and Yashona are both getting what they need, but as they spend more time together, they also discover what they want. (The answer is each other).
The outwardly bubbly and inwardly strategic Catarina is the youngest member of her High House, a spy, and the heroine of the third book in the Consortium Rebellion series. Cat is determined to go undercover at a rival house to collect vital intelligence, but her older sister insists she brings Alexander with her as her bodyguard. The quiet man will pose as her lover on the trip, and he is determined to protect her, even when she tries to leave him behind. Trusting each other is vital if they want to uncover and stop a deadly interplanetary plot, but that only hastens the real attraction that develops from their fake relationship.
---
Now that we've made it to the end, I hope you have a few bodyguard romances to read. If you are looking for more bodyguard romances, these should hit the spot. I would also recommend checking out these royal romances and these rockstar romances. Guard your heart and have a bunch of fun with these books.