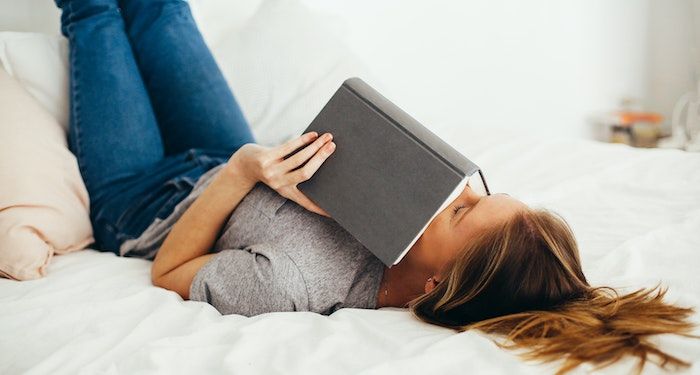 This content contains affiliate links. When you buy through these links, we may earn an affiliate commission.
"Oh no, I've arrived at this well-appointed location, and alas there's only one bed available for the two of us." No sweeter words have ever been spoken for romance fans who adore the "there's only one bed" trope. A pair can be at an inn with only one bed available. Or they must share a bedroom at a family gathering. Maybe some other extenuating circumstances come up. Then, someone might offer to sleep somewhere else: on the floor or in a chair or in the bathtub are all possible suggestions. They are always bad enough to make characters cave and share one bed anyway.
What is important is that the "there's only one bed" trope gives characters the potential to navigate vulnerable space. The forced proximity trope is rife with tension. Sharing a sleeping space adds a layer of difficulty to the management of the situation. After all, even if you don't like someone, you must trust them in order to share a bed. Listen, when your trope kryptonite is "there's only one bed," the minute your characters go into a room and realize there's only one bed, you will squeal. There is no other possible response.
Even though podcast commercials and mattress stores will lead you to believe there are enough beds to go around, that is not the case here. In this trope, our characters live in a world where there's bed scarcity.
Don't Sleep On These Subcategories
Today, I have chosen a few of my recent favorites from historical and contemporary romance. While I am a big fan of other romance sub-genres, I was trying to construct a manageably sized list. So, tuck yourselves in and get ready for a few different scenarios. First, may I present "There's only one bed but we're just friends," the fun combination of the trope and friends-to-lovers. Next, we've come to "Our relationship is fake and now there's only one bed," the trope's interaction with fake dating. Now, we cannot miss "We are definitely enemies but there's only one bed": enemies-to-lovers plus the trope. Finally, we have "But I am just a bodyguard and there's only one bed," which is a good bodyguard romance crossover.
Now, I believe it's time we get into the best romance books where there's only one bed.
There's Only One Bed, But We're Just Friends
Our Relationship is Fake and Now There's Only One Bed
We are Definitely Enemies, But There's Only One Bed
I am Just a Bodyguard, But There's Only One Bed
Saying Goodnight To Our "There's Only One Bed" Romances
Sadly, we have reached the end of this particular list. The best romance books where there's only one bed are just waiting for you to read them. Finding romance books based on trope descriptions is becoming easier with fan tagging.
Before you go, you might also want to check out these forced proximity romances and enemies to lovers romances!