Lists
5 Most Popular Books of the Month: July, 2016
This content contains affiliate links. When you buy through these links, we may earn an affiliate commission.
We love to geek out with stats, and what could be better than using them to see which books Book Riot readers were most interested in? Below are the five most-purchased titles from the previous month.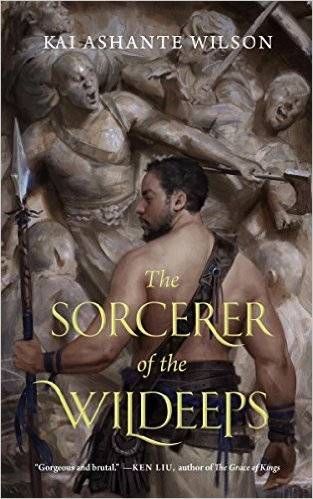 1. Sorcerer of the Wildeeps by Kai Ashante Wilson, narrated by Kevin Free

"The first novella published by Tor.com's new program is a swift gut-punch of a tale from an immensely talented storyteller. Wilson is telling a subversive story about warriors and about love. The main character, Demane, is a warrior and a healer; his thoughts are of science, but his observers see him as a sorcerer. The Wildeeps seem magical and malevolent, but are they or is that how Demane sees them? Does Captain Isa really sing when they speak, or is it Demane's love that makes it seem so? Sorcerer of the Wildeeps will have you asking questions long after you've finished reading. Kevin Free brings a richness and depth to the narration, a five-hour slice of wonder." —10 Great Science Fiction and Fantasy Audiobooks, Kay Taylor Rea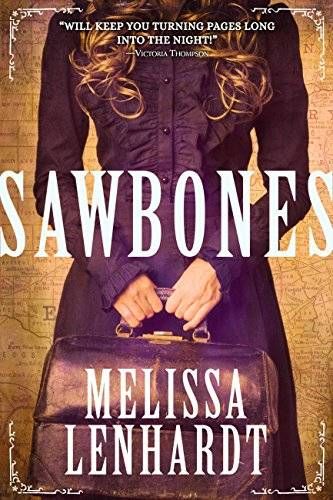 2. Sawbones by Melissa Lenhardt
"Fiction has a critical role to play in showing the perspective of women and marginalized groups, as well. Our point of view may have been silenced in the official historical record, but we can mine diaries, letters, and newspaper archives to find stories of everyday women like us. We can discover the real human cost of history in ways that textbooks cannot, and that so much non-fiction does not. The challenge lies in going deeper than many of these personal records allow to poke at the ashes of burnt letters and journals that dared show anything other than the morally upright narrative assigned to women, to dig beneath the social norms of the day and see the rough edges that have been sanded away by myth. We were there. We were human and flawed. We contributed. Our perspective matters." —How Historical Fiction Does What History Textbooks Do Not, Melissa Lenhardt
3. Hex, by Thomas Olde Heuvelt
"The town of Black Spring has existed peacefully under a 300-year-old curse. The Black Rock Witch wanders the town, the woods, and the interiors of homes with her eyes and mouth sewn shut, and residents of Black Spring, once established, can never leave. Ever. The town elders have established elaborate protocols and high-tech surveillance both to monitor the witch's movements, and to ensure that the secret of her existence is kept. But when a group of teenagers begins to test the boundaries of both the rules and the witch herself, the careful web of deception is the least of what is threatened. Heuvelt's masterfully frightening debut will haunt the reader for days afterward." —5 Of the Best Horror Books to Make You Love Being Afraid, Maureen Stinger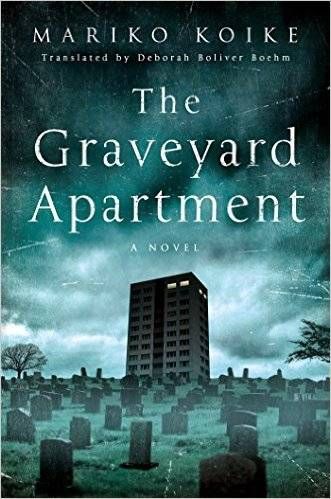 4. The Graveyard Apartment, by Mariko Koike
"This 1986 Japanese novel has finally been translated into English, available October 11. A couple and their young daughter find their dream apartment with room to grow in a building built next to a graveyard. The dream slowly turns into a nightmare as one strange thing after another happens, causing neighbors to begin moving out until the young family is alone in the building with someone, or something, lurking in the basement.
It's easy to see why Koike is one of Japan's most popular writers, if she can take the classic ghost/haunting story form, add a few dark twists, and manage to scare the pants off of you." —5 Of the Best Horror Books to Make You Love Being Afraid, Maureen Stinger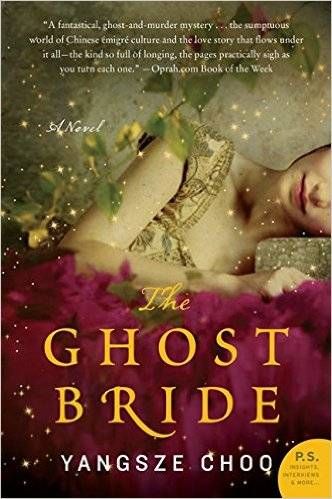 4. The Ghost Bride by Yangsze Choo
"As the daughter of a family in need, Li Lan is asked by the wealthy Lim family to become the ghost bride for their recently deceased son. When she joins the Lim household, she must uncover their secrets so that she doesn't become trapped in the ghost world." —8 Asian Fantasy Books By Asian Authors, Jessica Yang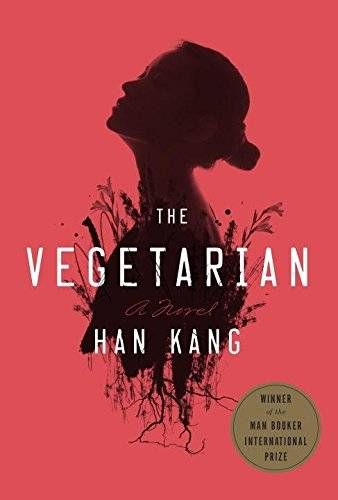 5. The Vegetarian by Han Kang, translated by Deborah Smith
Weird! Engrossing! Gross! Culturally eye-opening! Just read it.
—One-Sitting Books Perfect for a Readathon, Andi Miller