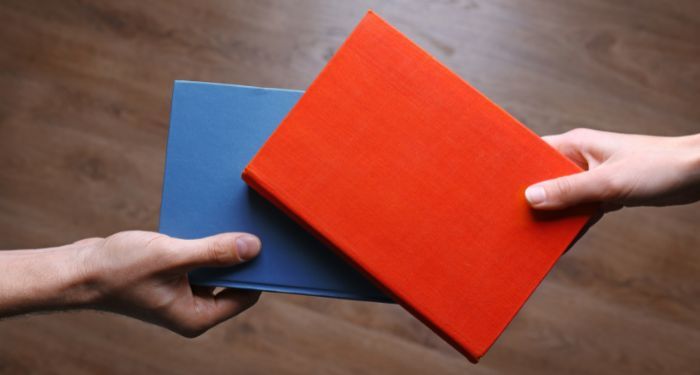 Humor
If You Liked This Book, You Definitely Shouldn't Read…
This content contains affiliate links. When you buy through these links, we may earn an affiliate commission.
I cannot tell you the sheer amount of times in my life that I have been walking along, minding my own business and living my best life, when someone slams into me with unsolicited book recommendations. At various points, I will admit I was led to discover some of the stories I still cherish reading today. But that was not always the case. Straight out of nowhere, folks would just assume that it was my 11-year-old dream to read about sword fighting owls when all I cared about was the tragic premature deaths of the subpar husbands of mail order brides in the Dear America series. (Like, did they even know me? Was it not clear that romance in a coal mining town was of the utmost importance to me?) It would have almost been easier if people could have prefaced their well-meant but woefully inadequate recommendations with a statement about what kinds of books I'd have to dislike in order to enjoy their third favorite book.
But alas, that was never the case back then.
If you too have ever felt the desire to gauge whether a book is meant for you by finding out its direct nemesis, then I have some — lifechanging, I'm sure — recommendations for you.
---
Interested in reading more juicy things about books? Check out some of the most controversial book opinions. Want to know what other sassy and sarcastic things I'm thinking when it comes to books? Read about how I create my own main character energy by carefully curating what I read in public.