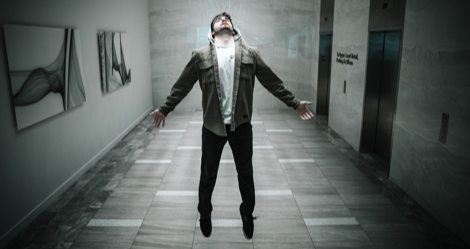 This content contains affiliate links. When you buy through these links, we may earn an affiliate commission.
Magical realism can feel more nebulous than your average genre. The very name sounds pretty darn contradictory. If there's magic involved isn't it fantasy? How can it be realism if there are magical elements? What is magical realism? The definition has come to encompass a few different functions of fantastic elements in stories that are unwilling to confirm or deny for the reader that these elements exist in its world. It can sometimes feel unsettling or give the story a dream like quality.
What is magical realism?
Magical realism can be found in most art forms throughout the world, however the literary movement of magical realism was spearheaded by Latin American authors. Particularly from these Latin American authors it is often read as a genre of political subversion. Just as the fantastic and magical elements are presented as normal, the standard structure of reality is put into question. Essentially, magical realism is a chance for authors to show an alternative to an accepted reality, which can be an incredibly powerful tool against political regimes.
As more and more authors around the world took their cue from the authors of Latin America, the genre has become blended and conflated with other genres. Surrealism, which is more concerned with upending the accepted realities of the mind and inner self, and fabulism, which is known for putting fables and myths into a contemporary setting, are two of the more easily recognized genres that have become part and parcel of the magical realism mode.
Ultimately magical realism uses magical elements to make a point about reality. This is as opposed to stories that are solidly in the fantasy or sci-fi genres which are often separate from our own reality. There is a distortion effect in the very fiber of the prose that forces the reader to question what is real and often opens up avenues of reality we may not have thought possible before reading the story. The realities being questioned can be societal, familial, mental, and emotional, just to name a few.
To get a taste for the options available, below are a sampling of some of the variety of books that have been labeled as magical realism. If you are completely unfamiliar with magical realism there are some additional excellent books that will introduce you to the genre and many books that push the boundaries of the genre.
Classic Magical Realism Books
This book will be on every list about magical realism that is ever written. Not only is it a beautiful piece of literature but it has influenced many authors, particularly in the realm of magical realism. It's an multigenerational epic that tells the story of the rise and fall, life and death, riches and poverty, triumph and tragedy of the town of Macondo through the history of the Buendía family.
Yes, Gabriel García Márquez is influential and excellent enough that he deserves to be on the list twice. Florentino Ariza and Fermina Daza fell in love when they were young but Fermina married someone else and Florentino focused on business and 622 affairs. After 50 years, 9 months, and 4 days, Florentino attends Fermina's husband's funeral with the intention of winning her back.
Like Water For Chocolate is a great example of magical realism being used to manifest inner, normally repressed emotions in physical world. It acts as a coup against the social expectations placed upon the characters. Tita, the youngest daughter of the La Garza family, has been forbidden to marry. She is condemned by a Mexican tradition to look after her mother until she dies. When Tita fall in love with Pedro and he is seduced by her magical food, Pedro marries her sister in a desperate attempt to stay close to Tita.
Beloved by Toni Morrison
When dealing with trauma in storytelling, authors often turn to magical realism, and nobody does it better than Toni Morrison in Beloved. Sethe was born a slave and escaped to Ohio, but eighteen years later she is still not free. She has too many memories of Sweet Home, the beautiful farm where so many hideous things happened. Her new home is haunted by the ghost of her baby, who died nameless and whose tombstone is engraved with a single word: Beloved.
Heavy on Real, Easy on the Magic
This story is a classic example of a narrator not willing to tell the reader what is fact and what is fable. Oscar is a lovesick Dominican nerd who is the latest in his family to be cursed in all love related matters by Fukœ. The curse has followed his family for generations, leading to the most disastrous consequences, and yet throughout generations of heartbreak and loss there always remains hope.
Like of Pi is a fantastic magical realism starter book because one of its main points is that it doesn't matter what is "real;" it matters more, sometimes, what is "true." 16-year-old Piscine Molitor "Pi" Patel, his family, and their zoo animals are emigrating from India to North America when their ship sinks. He is left on a lifeboat with a bengal tiger who he's named Richard Parker. Life of Pi is a tale about truth, hope, and what it takes to survive.
Let's Get Phantasmagorical with our Magical Realism
A.S. King is known for utilizing magical realism to depict teenage emotions and confusion. What better genre to use for the age when everybody is asking, "Is this real, even?" 16-year-old Sarah is surrounded by 10-year-old Sarah, 23-year-old Sarah, and 40-year-old Sarah, and they're all worried about her future. But the present is where she might be having an existential crisis. Or maybe all those other Sarahs are trying to wake her up before she's lost forever in the tornado of violence and denial that is her parents' marriage.
In this wonderfully weird book, Haruki Murakami enfolds readers in a world where cats talk, fish fall from the sky, and spirits slip out of their bodies to make love or commit murder. The story follows teenage runaway Kafka Tamura and aging simpleton Nakata. In terms of magical realism, this book goes full tilt and keeps you constantly wondering what in the story is your solid ground.
Contentious Magical Realism
The magical realism in this book can also be seen as fabulism as Zora Neal Hurston flexes her exemplary skills as a folklorist. When Janie, at sixteen, is caught kissing shiftless Johnny Taylor, her grandmother swiftly marries her off to an old man with sixty acres. Janie endures two stifling marriages before meeting the man of her dreams, who offers her a packet of flowering seeds.
This is a book that has caused some discussion about genre. Many people believe it should be firmly in the fantasy or science fiction genre. I would argue that those elements are simply the backdrop to the discussion about what it means to be alive and human, and in that there is a preconceived reality that is upended by fantastic elements. Regardless, it's an excellent story. Kathy looks back at her years at Hailsham, a private school in the English countryside where she and her friends were taught that they were isolated because they were so special. As she digs into a seemingly idyllic past, dark cords begin to emerge, and Kathy has to confront the secrets that have always hung just behind the curtains.
Any More?
Have you read a Magical Realism book and not realized it? Found an exciting new book in the genre? Let us know!
Like learning about genres? Have you heard of Hard Science Fiction or New Weird?