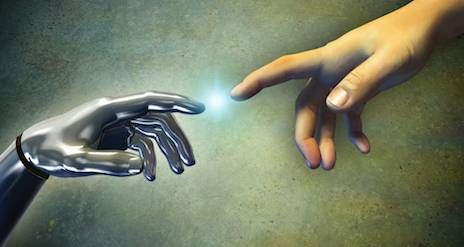 Newsletter 1
Hard Science Fiction: A Beginner's Guide to the Genre
This content contains affiliate links. When you buy through these links, we may earn an affiliate commission.
There exists a common misconception that all science fiction is fantastical. That all sci-fi takes place in a universe where ships can travel faster than light and magical aliens populate the stars. While many beautiful entries in the science fiction universe do bend the rules about what is or isn't possible in our physical universe (see Star Wars and the Force), much science fiction is actually based in science. This is hard science fiction.
Hard science fiction exists inside the realm of scientific possibility. That is, anything that occurs in the story is not outside the known physical laws of the universe. In these stories, there is often an emphasis on this accuracy. In addition, a massive research load often goes into its implementation. As a result, even attempting to take on this task is ambitious.
With every genre, there are tropes. Some of the tropes in hard science fiction are fascinating: plausible galactic travel, advancements in technology, artificial intelligence, utopias, dystopias, and so on. Unfortunately, there are other stereotypes of hard sci-fi. Authors deemed the "masters" of the genre by common consensus are almost unanimously white and male.
But of course, there are several women and people of color who have made their mark in the genre as well. They just get overlooked. So, below is a little more diverse guide to exploring one of the major staples of modern literature.
The Classics
British author Arthur C. Clarke is one of the fathers of science fiction as we know it. Clarke wrote dozens of books, each one further cementing sci-fi in popular culture. In 2001: A Space Odyssey, humans explore the more distant depths of the solar system for the first time and it doesn't quite go according to plan.
This book explores giant ideas like evolution, the expansion of technology, and the danger of nuclear war, all while detailing concepts such as orbital mechanics and space travel maneuvers with startling accuracy.
There is no doubt to Clarke's contribution to sci-fi, and hard science fiction in particular.
The Andromeda Strain was the first "adult" book I read. I was floored. I had assumed adult books would be boring, like most adults were. But no. Crichton remains one of my favorite authors precisely due to his scientific accuracy. He fills his action-packed thrillers with well-researched data and details. You've no doubt already heard of his work. Does Jurassic Park ring any bells?
Less popular than Jurassic Park but still esteemed in the genre is The Andromeda Strain, where a small town becomes infected with a strange, deadly virus and a team of scientists are the only ones who can stop it from spreading across America. Not a moment is boring in this science-filled page-turner.
Fiction these days is inundated with dystopias. We just can't seem to look away from ideas about how society is going to go down. What we don't often see are ideas about humanity prospering. Iain M. Banks, known expert writer of sci-fi, cultivates the concept of The Culture.
The Culture is an anarchist utopia community of various humanoid species. Its main philosophy is that of ultimate peace and freedom, and for them, this involves taking lots of drugs, changing their sex at will, and never experiencing pain. Doesn't sound too bad to me. In these novels, Banks explores great philosophical quandaries while staying in the realm of scientific probability: exactly what hard science fiction does best.
The Contemporary Landmarks
These next entries in the guide are more recent (think early 2000s) and have moved the genre forward into the new century.
Alastair Reynolds is a master of language, so I recommend any of his works. Reynolds expertly uses his astronomy PhD to ensure accuracy in all of his books. Arthur C. Clark award winning Revelation Space brings together three seemingly unrelated narratives in a space opera of massive scope. Follow an archaeologist, an assassin, and a crew trying to stop a plague on this memorable journey across space.
Light by M. John. Harrison
Harrison also follows three different narratives as they connect in his hard science fiction novel Light, though in this he skips through time. Follow a scientist/serial killer in 1999, and a genetically engineered ship and ex-pilot in 2400. Light somehow balances seemingly disparate stories and characters with compelling storytelling and interesting notions of science advancement.
The recent movie Arrival was based on Ted Chiang's phenomenal work Story of Your Life. This story contains one of the most successful metaphors I've come across in fiction. It also has a delightfully accurate scientific look into linguistics. I truly cannot recommend this story highly enough.
The story is this: linguist Louise Banks is one of the few people allowed to communicate with the aliens who have recently arrived on Earth. Through her story, we learn about a wonderfully innovative alien language and what language itself means for humanity. We also delve into what it feels like to come to terms with the inevitable, and what that means in the big picture.
The Most Recent Gamechangers
Talk about hard science fiction: this book is truly tough to read. It's difficult when author Yoon Ha Lee drops the reader into a drastically different human future where mathematics rule everything. There is no explanation given to the reader. The world expects you to work to understand it. And it's so rewarding when you do.
As the book progresses, we learn that the empire of Ninefox Gambit is run by adherence to the calendar, a mathematical hegemony. In short, everyone must agree on the same mathematical reality in order to survive in the reigning empire. The technology in Ninefox Gambit may seem magical, but instead it is tech so alien and advanced it's hard to believe it is technology at all. It's a beautiful, complex world that it well worth the work to explore.
Nexus by Ramez Naam
Ramez Naam takes the reader through the world of pharmacology as the main character Kaden works on a drug that connects human minds in the year 2040. As with all important scientific discoveries, the government and corporate bigwigs attempt to get a hand in the game, giving us the plot of this thrilling, Prometheus Award winning novel.
Andy Weir made science cool and fun again in his debut novel, The Martian. When an astronaut in stranded on Mars, he must use his scientific prowess to survive. As a reader, you get to follow the protagonist through all of his successes and failures in the harsh environment of Mars. Weir balances the accurate scientific details with the main character's sarcasm and wit in the face of danger that makes him a character we can't help but root for.
Ancillary Justice is another space opera, set thousands of years in the future. This book explore the reign of the Radch empire, which uses highly advanced artificial intelligence and has no concept of gender. We follow Breq as she navigates politics, trust, and war in a time so different from ours now, while also seeming so similar.
Seveneves by Neal Stephenson
If there was ever a space opera to be named such, it would be Seveneves. This book spans centuries of Earth's future after the moon breaks apart and threatens all life on the planet. This is the apocalyptic adventure to end all apocalyptic adventures. It is massive at nearly a thousand pages, though not much seems to be uncalled for. We explore politics on a grand scale, current technology faced with seemingly insurmountable odds, and moral quandaries about the human race.
I can't even begin to imagine the work that went into Seveneves. It is one of the most ambitious novels to date. As a result, it embodies what makes hard science fiction great.
Cixin Liu weaves a jaw-dropping tale in his Remembrance of Earth's Past series, which starts with The Three Body Problem. This series is of one of the most intense, mind-f**king series you'll ever read. Furthermore, I've yet to come across a trilogy so ambitious, so intense, and so adept at pulling it all off. What's even more impressive is the fact that the English versions are translations, yet you would never guess. They are never stilted, only full of stylish, masterful prose.
In The Three-Body Problem, the title refers to the three-body problem in orbital mechanics, but don't let that bore you. This novel begins in China in the Cultural Revolution when a young scientist unknowingly is the catalyst for alien contact with Earth. And then, years pass and a strange video game seems to hold much more than it seems. How are these events connected, and why?
To find even more science fiction — hard or otherwise — check out our backlist.