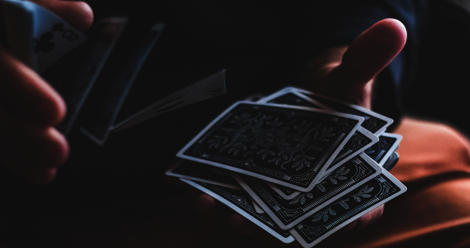 This content contains affiliate links. When you buy through these links, we may earn an affiliate commission.
This list of the best magical realism books is sponsored by Penguin Random House Audio.
Listening to an audiobook can transport you to a galaxy far away, lead you to an ancient land full of magic, or help you time travel. From The World Lore: Monstrous Creatures and A Plague of Giants to William Shakespeare's The Force Doth Awaken and The Bear and the Nightingale, the worlds created in science fiction and fantasy come to vivid life with audiobooks from Penguin Random House Audio.
---
There's a tremendous amount of disagreement out there about what magical realism is, and in many ways, it's easier to outline what it isn't. Genres are tricky, fickle beasts, but some things magical realism is not include: urban fantasy, "the presence of magic in a realistic setting," and fantasy or science fiction that happens to be very literary.
The conflicting definitions of magical realism emerge from the reality that what some scholars call "magical realism" is actually a mash-up of literatures that are difficult to categorize. Magical realism as a genre should be easily defined: a movement of Latin American authors, led by such greats as Jorge Luis Borges, Gabriel García Márquez, and Isabel Allende, that seems to mix myth and reality in order to battle back against the staunch realism of Western literature. It is inherently postcolonial.
Other cultures have had similar or influenced movements of magical realism. Authors such as Toni Morrison, Louise Erdrich, Yaa Gyasi, and Arundhati Roy tell the stories of the oppressed through this mix of reality and non-reality. The Western canon is obsessed with realism, but that's not how so many live their lives: to so many, fantastic things happen everyday, both horrible things and incredible things, and the magical realist tales they tell may seem fantastic but are, inherently, grounded in what happened.
Mixed in the timeline with those novels are what came out of magical realism. In reality, these novels are usually surrealism or fabulism (for example, I would call Murakami's novels surrealism), but many people call them magical realism books as well, so I usually refer to the phenomenon as the "magical realist mode" to differentiate it from the genre. As the postcolonial tales inflected postmodernism with a questioning of reality, authors all over began to push the boundaries in their novels. If the reader or main character asks, "Did that really just happen within the world of the novel?" and isn't sure, it's a moment of magical realism or surrealism.
In this list, I've included magical realism books out of all of those categories. Some of these books have just a single moment of surrealism and are by Western authors; others are surrealist or fabulist; others are classics of the magical realist genre itself, and their pages live and breathe magical realism. If you want to know why I've included a book in my list, or you know one that you're sure I've missed, please feel free to reach out through the comments.
What are your favorite magical realism books? Hit the comments with your recs! And, if you're just getting started with magical realism books and want to know where to start, we got you covered.