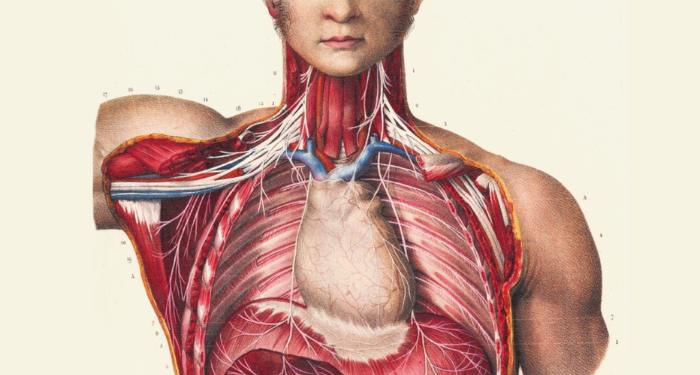 This content contains affiliate links. When you buy through these links, we may earn an affiliate commission.
One of the many science fiction sub-genres that end in -punk, biopunk could simultaneously be considered a derivative of cyberpunk while also being the opposite side of the coin. Ready to learn more about this sub-genre? Buckle up.
If you want a serious refresher on the cyberpunk genre, you can check out my primer, but huge sub-genre condensed down, cyberpunk essentially has advanced tech with integration to the human body (think transhumanism) and is set within a dystopian world where capitalism has taken over and runs the show. Honestly, we're probably just a couple technological steps behind a cyberpunk story now.
Where cyberpunk revolves around cybernetics, biopunk revolves around biotechnology, especially genetic engineering. The genre came about after the invention/discovery of recombinant DNA, which lead to intentional genetically modified organisms (GMOs) and cloning. Like with cyberpunk, the genre doesn't necessarily call the tech itself bad, just points out what could go wrong with it in the wrong hands. In biopunk, this involves "black clincs:" research laboratories that perform illegal, highly unethical, and unregulated experiments in genetic engineering and biological modification.
Scientists are actually preoccupied with accomplishment. So they are focused on whether they can do something. They never stop to ask if they should do something.

Michael Crichton, Jurassic Park
A prime example would be Michael Crichton's Jurassic Park. The entire story revolves around cloning and genetic engineering taken too far. The movie based on the book does a decent job of showcasing this beyond the "ooo, dinosaurs" overlay, but the book itself goes much further into the science behind it. In the book, the dinosaurs aren't true copies of actual prehistoric dinosaurs, due to the holes that were found in the collected DNA. Those holes are filled with any compatible DNA from reptile, amphibian, and avian species. And like the famous quote says, the scientists involved (mainly Henry Wu) don't slow down to think about the consequences of the experimentation they do. They just focus on if they can do it and how much they can make off of it. All ethics and regulations are set aside in the name of commodification. The TV series Orphan Black is another excellent example of biopunk storytelling.
The origins of biopunk are difficult to pin down, as is the name itself. Many of the roots are situated in William Gibson's Neuromancer, one of the first cyberpunk novels, but that is mostly due to the fact that biopunk stories and cyberpunk stories share similar features, like most of the -punk genres. It's obviously a more recent genre, with the basis of genetic engineering, but like with cyberpunk, you can reach back and point at older books that fit the genre near perfectly, before the tech the genre is based around was even thought up — sometimes even before germ theory was developed in the 1860s.
---
If you are looking to put more -punk books to put on your shelves, don't worry, we have plenty of recommendations. If Victorian era fiction with anachronistic tech is more your thing, we have plenty of unique steampunk reads to pick up. Or, if stories on the other side of the science fiction timeline are your thing, we have tons of post-cyberpunk books to chose from.