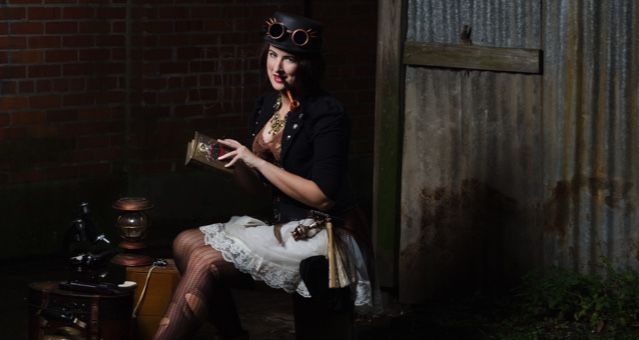 Lists
8 Unique Steampunk Reads
This list of unique steampunk books is sponsored by Shadow Mountain Publishing.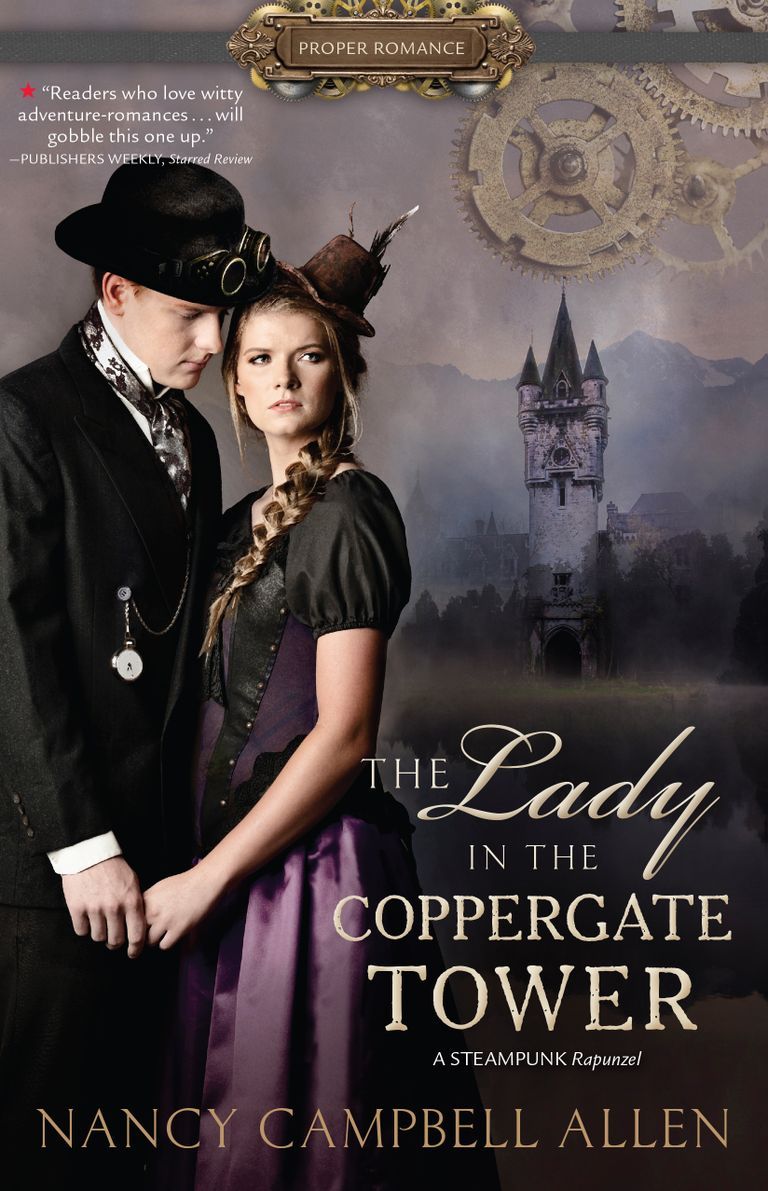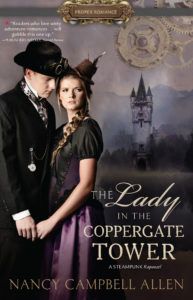 Hazel Hughes has the remarkable ability to heal the sick and injured, which draws the attention of her employer, Dr. Sam MacInnes. When a mysterious count reveals that Hazel was abducted at birth and her twin sister has fallen dangerously ill, Hazel must travel to Romania to find her. Worried for Hazel's safety, Sam insists on traveling with her. Hazel and Sam rely on each other to untangle the web of secrets surrounding the count. Up against dark magic and sinister forces, Hazel must reach the impenetrable Coppergate Tower and save her sister before time runs out.
---
For those of us fascinated by Victorian customs and decor (and the clothes, my God, the clothes) but frustrated by the lack of technology and primitive medicine, there exists a special niche. The 1980s and 1990s were full of us, and you can still find instructions for sewing your own corset, or buy special goggles on Etsy to safely operate your time machine.
I'm talking about steampunk. Though the term was coined just a few decades ago, it's been around for much longer than that. Since the Industrial Era, and sometimes before. Steampunk combines the nostalgia for an era which none of us saw—the steam-powered age—with anachronistic technology. We're talking mechanical spiders in the Wild Wild West and hot air balloons that circle the world! Submarines! Time travel! Shape shifting potions! Alchemy! This list details unique steampunk reads, many written by women, whether they're the originals after which genre was modeled, or brand new takes on the whole sub-genre.
The Strange Case of Dr. Jekyll and Mr. Hyde by Robert Louis Stevenson
You may think that this story is old hat, but at the time of its publication, the novella The Strange Case of Dr. Jekyll and Mr. Hyde was a crazy new plot twist. It uses the fearful crimes of the Jack the Ripper story (which was ACTUALLY HAPPENING at the time) to its advantage, creating the concrete example of the metaphor of a normal, genius man who transforms into a monster at night.
The Parasol Protectorate by Gail Carriger
Though it seems the steampunk genre is normally dominated by men, Gail Carriger kills it with her series entitled The Parasol Protectorate. This series is a comedy of manners set in Victorian London, but among vampires and werewolves. Our protagonist has no soul, and she breaks social etiquette by avenging a vampire's rude attack on her…sending everything into imbalance.
Steampunk! An Anthology of Fantastically Rich and Strange Stories edited by Kelly Link
This anthology includes 14 YA steampunk short stories set around the globe and in various historical settings. It incorporates everything from vampires and armored polar bears to the "basic accoutrement that no self-respecting steampunk anthology could be without" like gaslit alleys and steam-powered machines. It also features such heavy-hitting authors as Philip Pullman, Jeff and Ann Vandermeer, and Cherie Priest.
His Dark Materials by Philip Pullman
Speaking of heavy-hitting authors: this young adult series follows Lyra through a fantasy quest to rescue her kidnapped friend, with the help of a truth-telling compass. Throughout her journey, children disappear and undergo experiments separating them from their daemons, the reflections of their inner being. And even more exciting, this book series is soon to be an HBO series!
Fullmetal Alchemist by Hiromu Arakawa
Set during the European Industrial Revolution, this graphic novel follows two alchemist brothers. They do not, however, understand the full power of alchemy, and they fail to resurrect their mother. In fact, they lose several limbs in the process, which they replace with metal prosthetics, thus becoming fullmetal alchemists as they search for the philosopher's stone to try again.
Baba Ali & the Clockwork Djinn by Danielle Ackley-McPhail and Day Al-Mohamed
This book is a steampunk retelling of the story of Aladdin, in which Ali has to unravel the secrets of the clockwork djinn as he travels home to mourn the death of his father.
The Black God's Drums by P. Djèlí Clark
This novel takes place in a Civil War–era New Orleans, in which our protagonist experiences the voices of Oya, the African orisha of wind and storms. She longs to take to the sky, and she eventually climbs aboard an aircraft to encounter Haitian sky pirates. (If that doesn't get you amped, I don't know what to tell you!)
The Steampunk Bible by Jeff Vandermeer
This book is a manual tracing the entire history of the steampunk genre—for more information on the founders, development, and overall aesthetic of steampunk, this book is THE ONE. Plus, it's ILLUSTRATED, and the aesthetic of this sub-genre is a biiiiig part of its allure!
---
The books listed above are by no means an exhaustive list of unique steampunk books, but they're a good start! What are some of the most unique steampunk reads you know of?