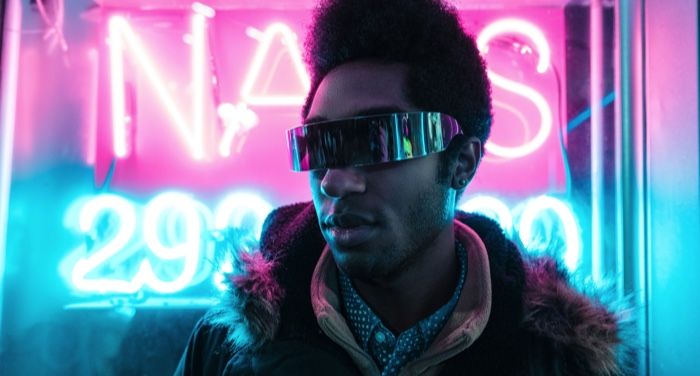 Lists
Post-Cyberpunk Books You Should Add To Your TBR
This content contains affiliate links. When you buy through these links, we may earn an affiliate commission.
Cyberpunk is a sub-genre of science fiction that was born in the 1980s during the rise of the punk lifestyle and the digital revolution. Despite barely being 40 years old, cyberpunk has been widely popular. There's even a popular video game and tabletop roleplaying game called Cyberpunk. The core of the genre is the idea that the world has fallen apart, but we have cool technology. The heroes are usually hackers, fighters, and rebels just trying to survive in a cruel world. Post-cyberpunk books and media, on the other hand, are a more recent development.
Where cyberpunk has a post-apocalyptic setting, post-cyberpunk is set far in the future where everything has continued on. While the core of the genre is similar to cyberpunk, instead of feeling like the world is ending, there's a little bit of hope. Plus, we get to keep the cool technology.
While this genre is still new and developing, there are a few key things to keep an eye out for. Post-cyberpunk shares a lot with other futuristic genres, but usually, there will be some sort of body and machine augmentation, distrust of government and corporations, and of course, hyper-advanced technology. These things aren't required for a post-cyberpunk book, but they do show up often.
There are a lot of incredible works joining the growing ranks of post-cyberpunk books, so below are a few to help you dip your toe into this exciting new genre.
---
This hopeful version of cyberpunk is great for those interested in high-tech science fiction without the dystopian setting. There's no telling where the genre might go next, and I for one can't wait to see!
Want to find even more made-for-you book recommendations for your favorite niche genres? Check out Tailored Book Recommendations!