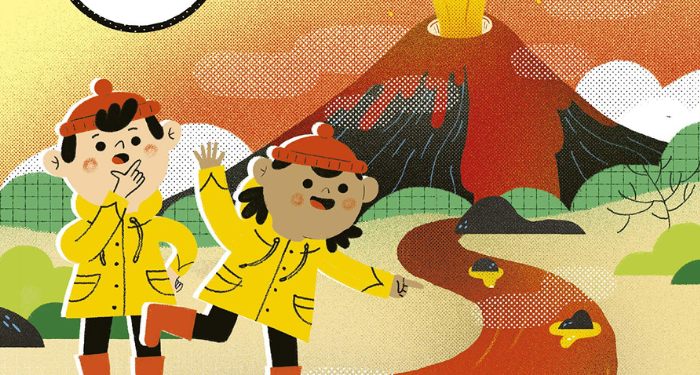 Children's
8 Magma-Nificent Volcano Books For Kids
This content contains affiliate links. When you buy through these links, we may earn an affiliate commission.
Like quicksand, volcanoes were something that child me thought I'd encounter a lot more of as I grew up. I remember being fascinated by this natural phenomenon at school, particularly the story of Pompeii and Herculaneum, and the eruption of Vesuvius that destroyed both towns. Projects on volcanoes were a major part of my early-level geography assignments, and I'd draw pictures of fountains of lava flowing down the side of a mountain. Volcanoes seemed primal, dangerous, and exciting, and the more I learned about them — particularly the different kinds of eruptions that can happen — the more interesting they became.
While the likelihood of having to deal with a volcanic eruption in real life is dependent on which part of the world you live in (and, being in the south of England, I was never really at risk), volcanoes are still popular topics in children's books. In fiction, the drama of a volcanic eruption can make for high stakes and an action-packed story. Nonfiction volcano books for kids are packed with facts and information, and can draw on multiple periods in history, or even look at volcanoes under the sea or on other planets. If you have a volcano-loving young reader in your life, here are some of the best volcano books for toddler to elementary-aged children to try.
If your young reader wants to learn more about all kinds of areas of history, geography or science, try our rundown of 50 Must-Read Nonfiction Books for Kids. Want to learn some science facts yourself? Check out Get Smarter With These 25 Popular Science Books.