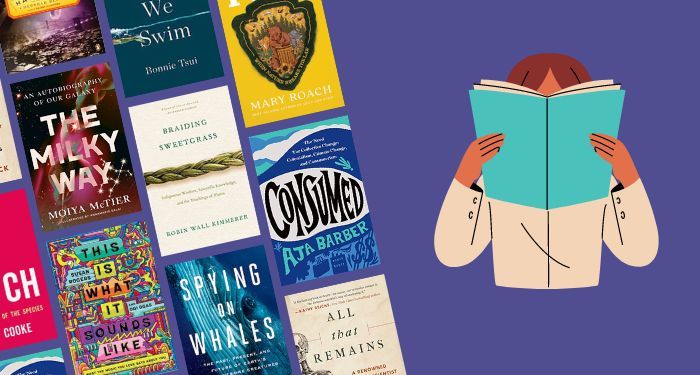 Lists
Get Smarter with these 25 Popular Science Books
For some reason, I've interpreted the umbrella of popular science books to mean speculative books with only a whisper of science in them. A better term, I thought, would be accessible science because these books aren't fluff, but they aren't hefty science journals, either.
Popular science books are written for the average person. They are usually written by scientists who study the topic, but can also be written by science journalists or other writers who find themselves drawn to a particular facet of the world.
I've come to love popular science books over the last few years, and it's given me a new appreciation for the world and nature and animals and my body and just, everything. They've also taught me a lot of weird facts, which I love to whip out at parties.
Here are some of the best popular science books of the last few years, from forensics and whales to mental illness and the cosmos. Most of these are fun — and funny! — too, answering the questions you may have felt were too stupid to ask out loud. These books are sure to pique your interest and broaden your views about the magic of nature and human existence. Let's get learning.
---
Looking for more popular science books? Check out this list of the best science books of all time.