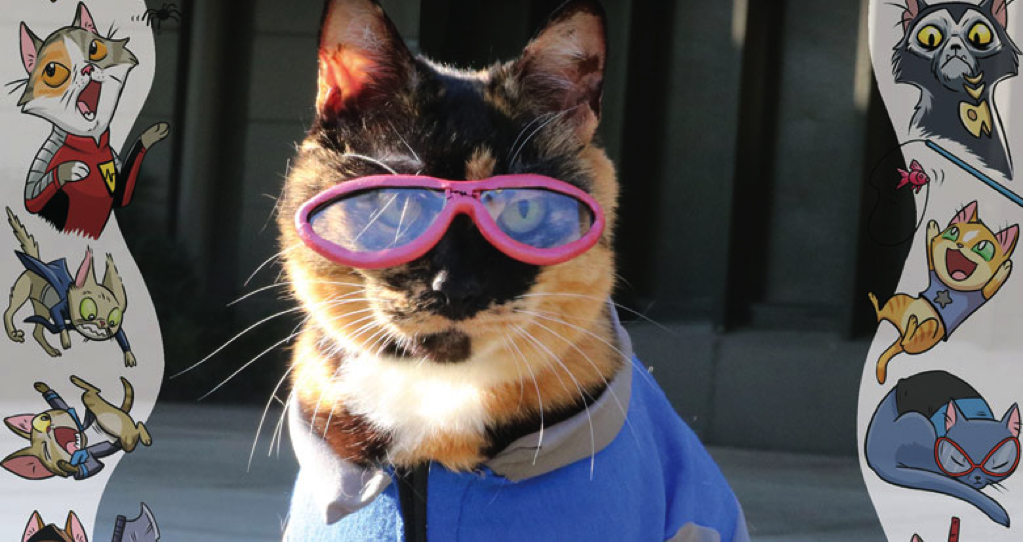 Cat cosplay.
Yes, it's a thing, and it feels like Valiant Comics' latest announcement was made for Book Riot readers. On Friday, Valiant announced a series of cat cosplay variant covers (if you're not familiar with variant covers, you can read more here), with cats dressed up in the costumes of their superheroes.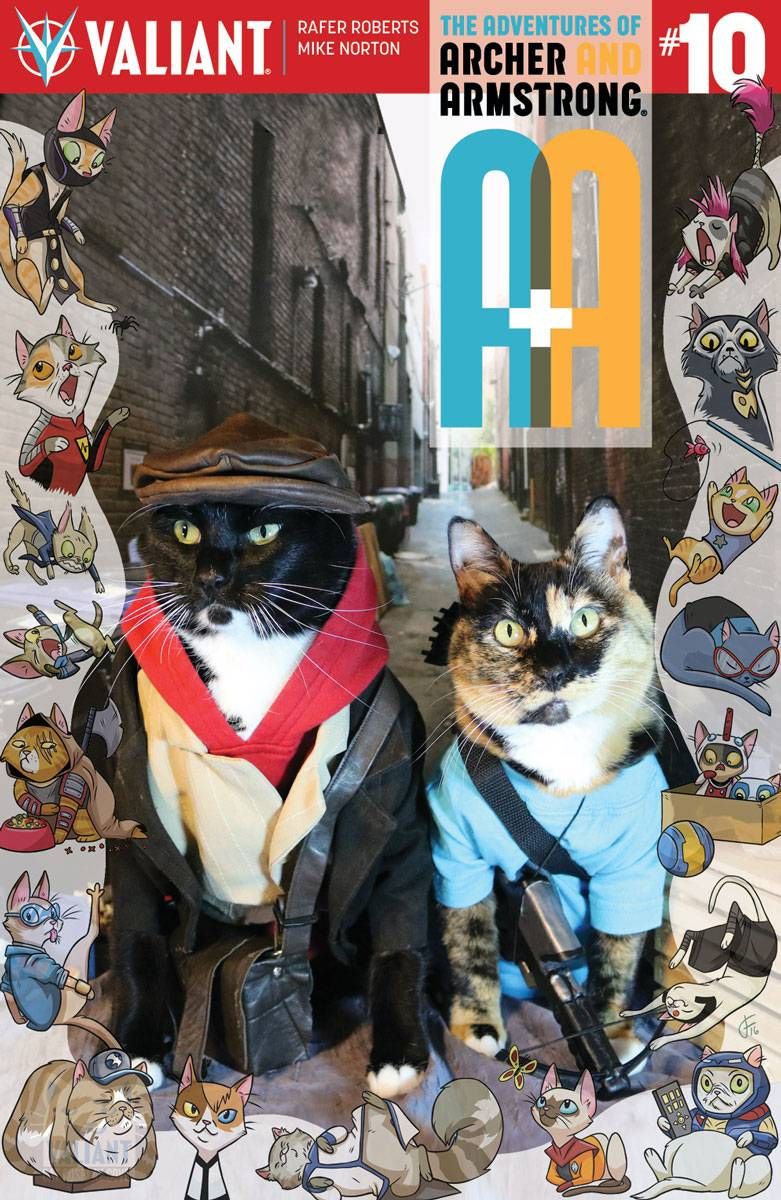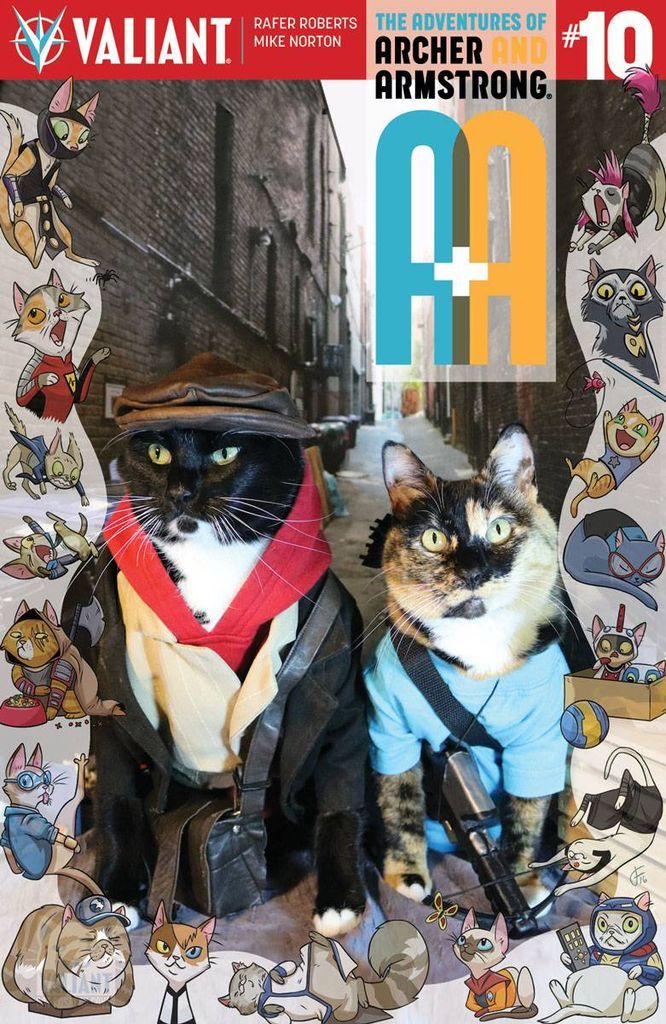 Cats.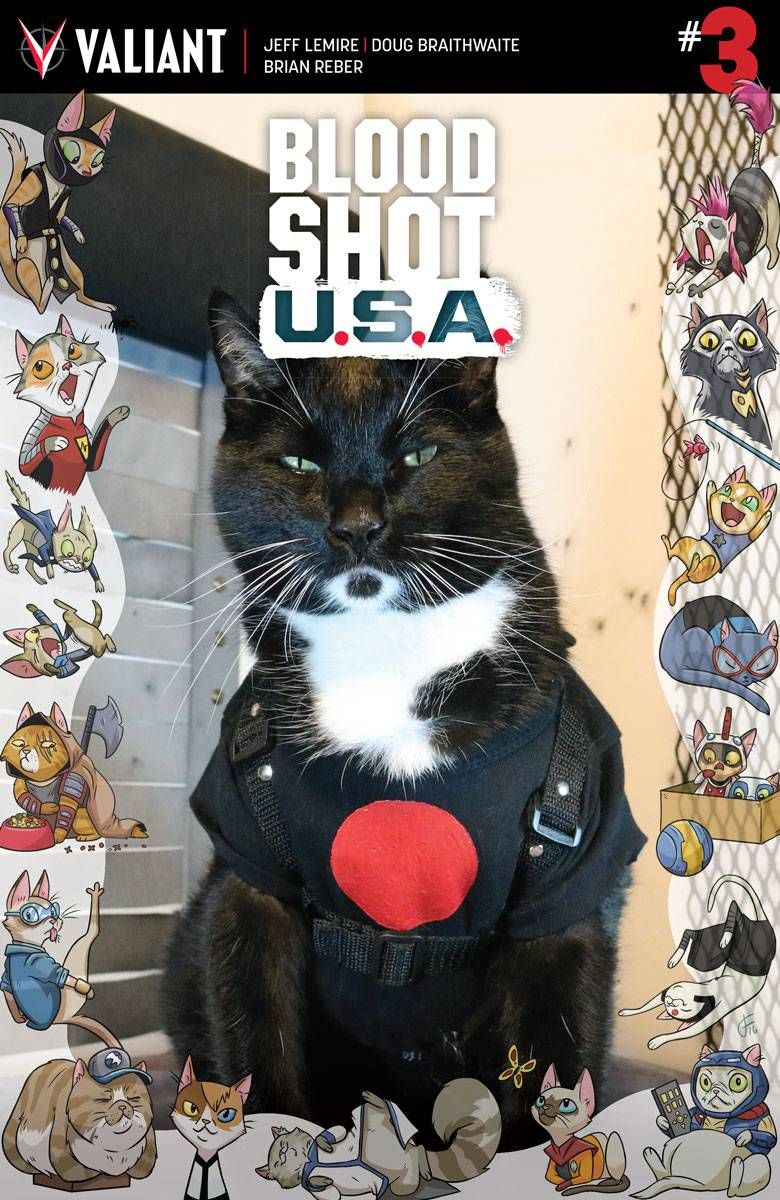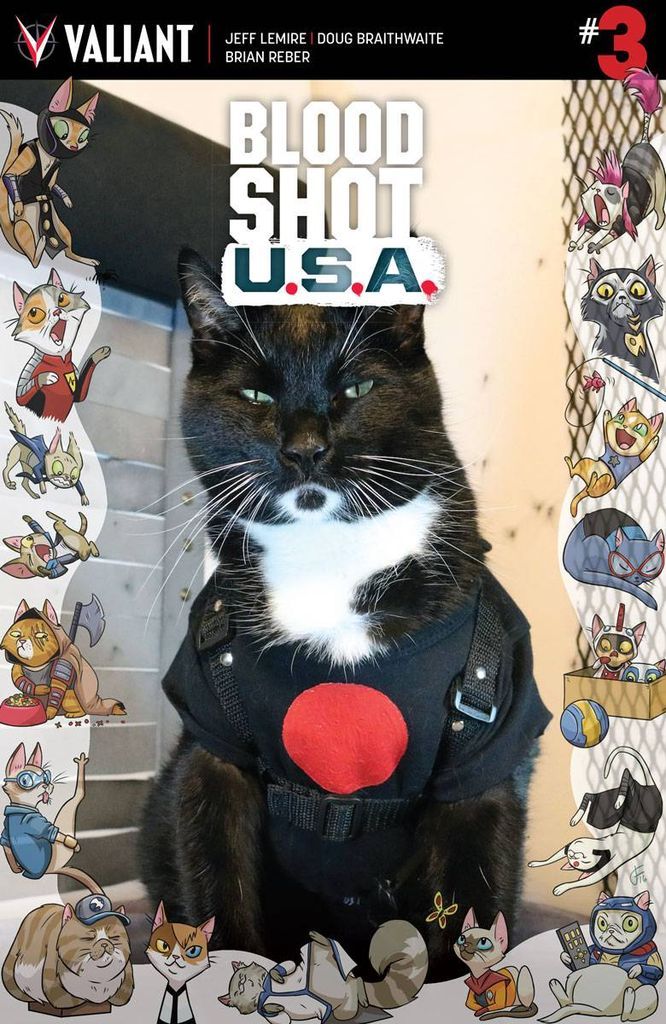 This cat is wearing a spacesuit.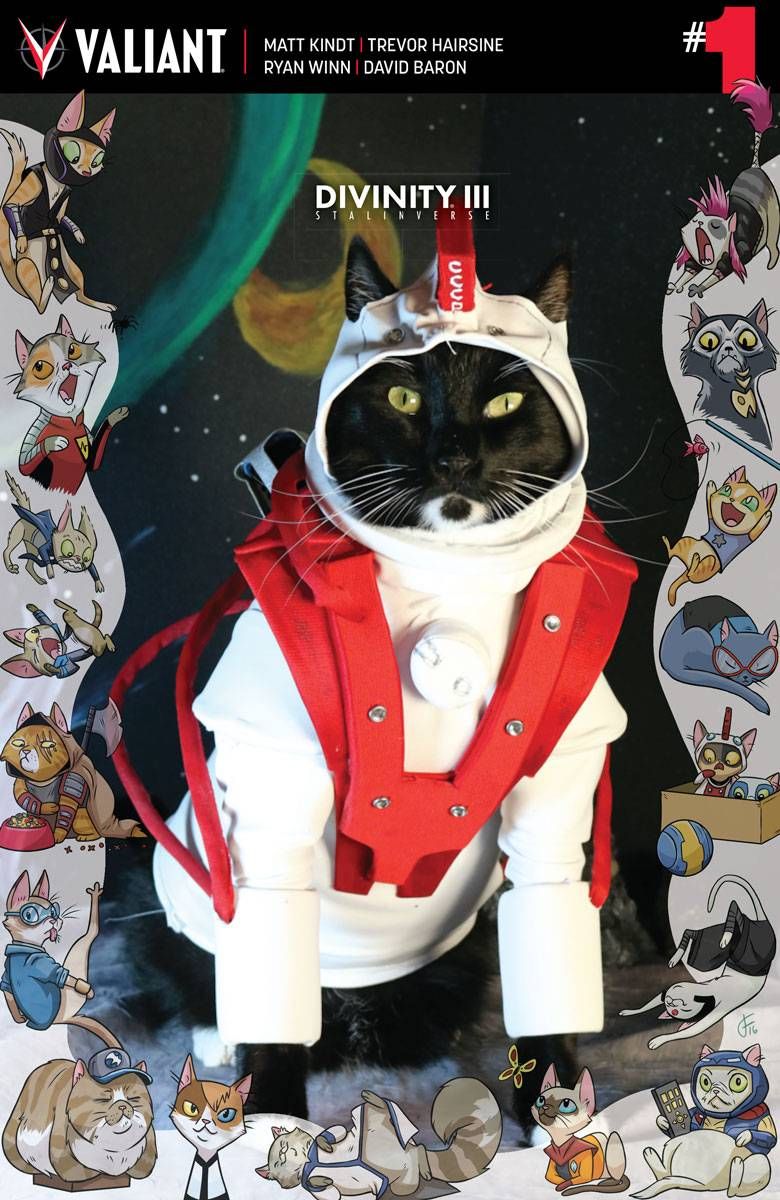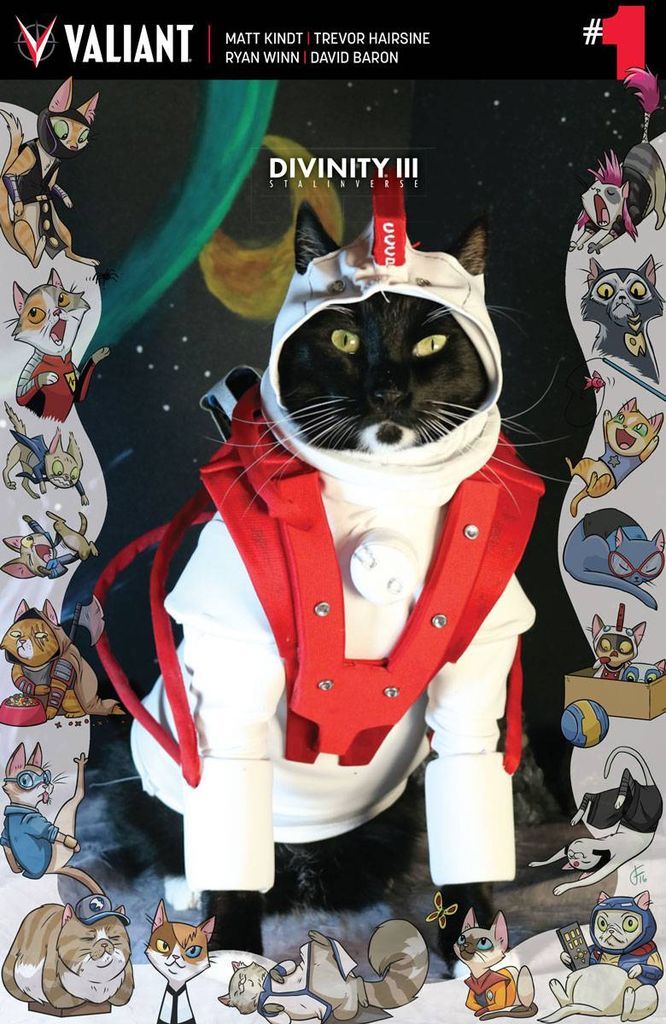 I just cannot with those goggles.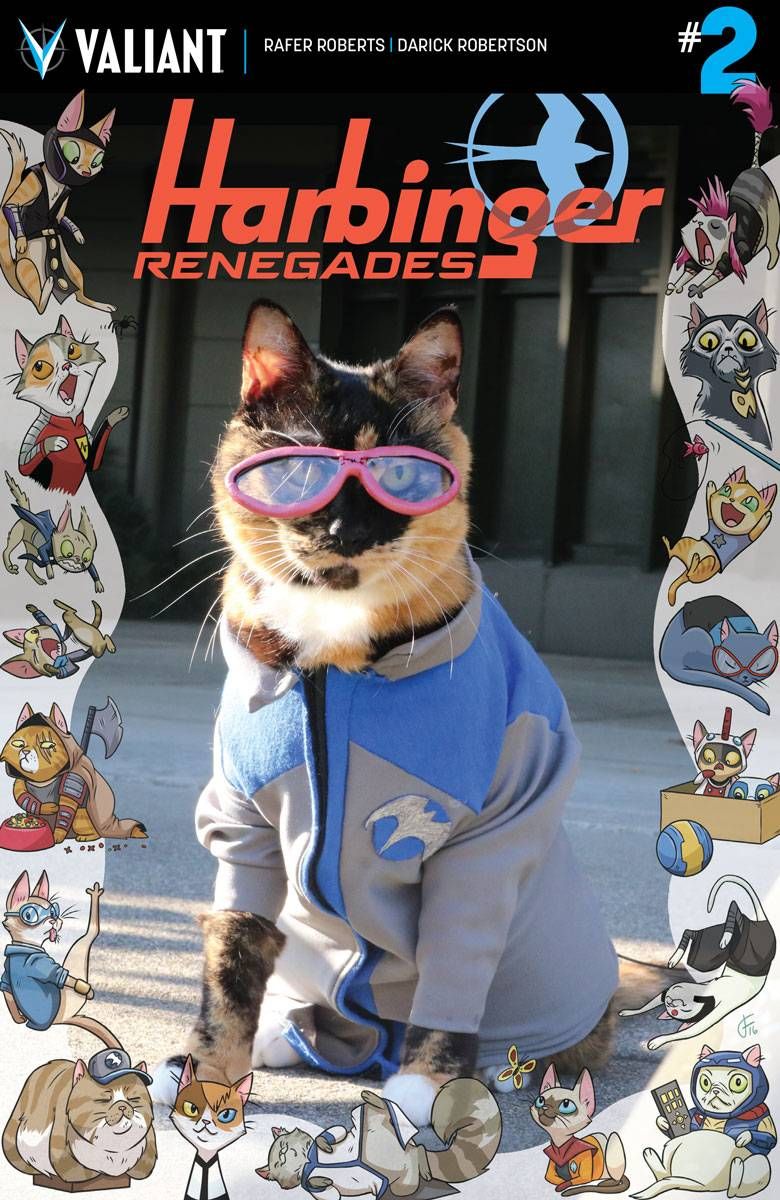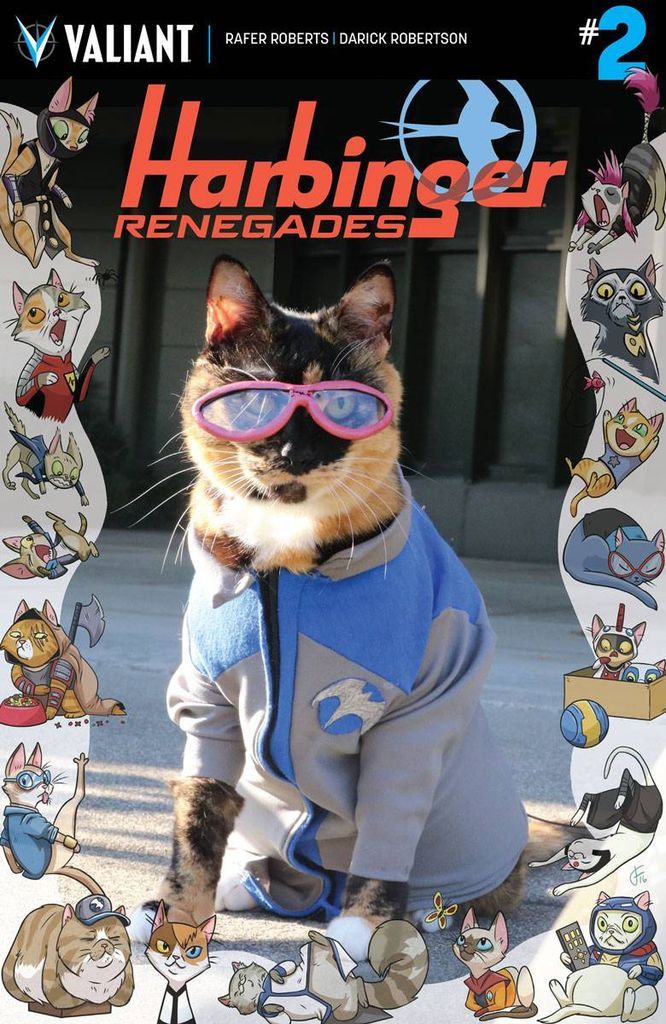 This may be the best thing to happen in the history of comics.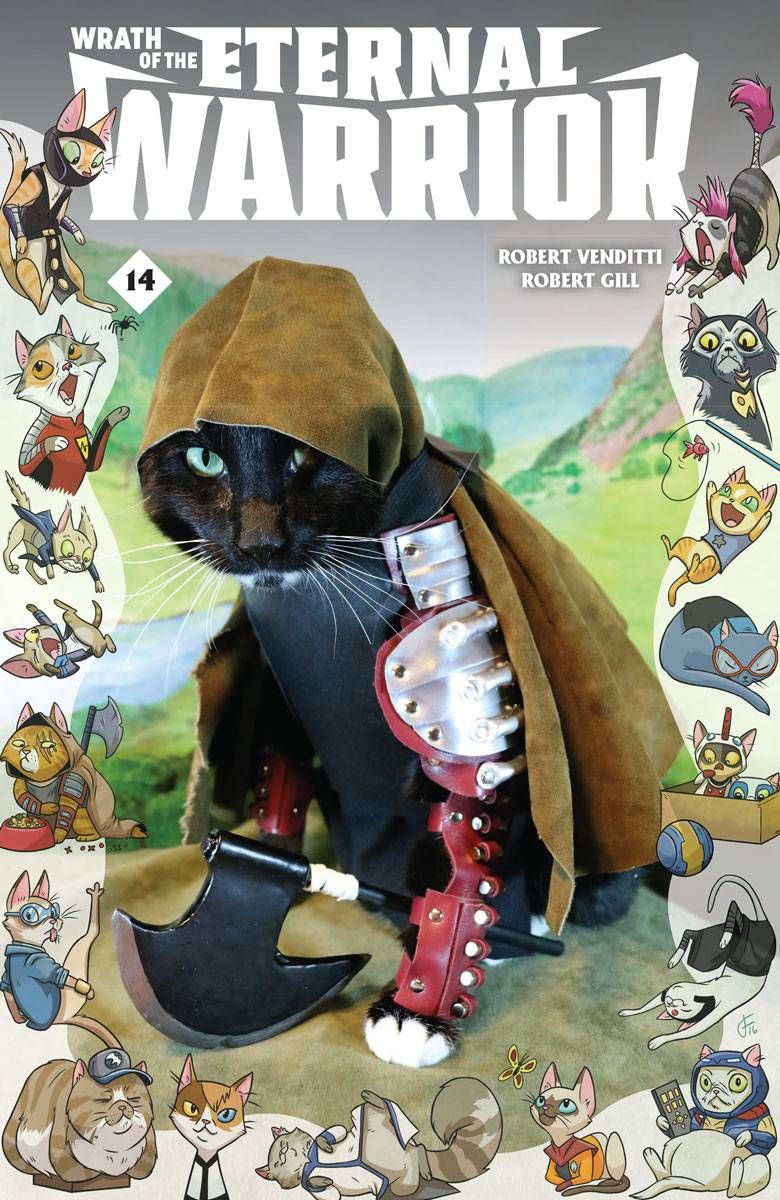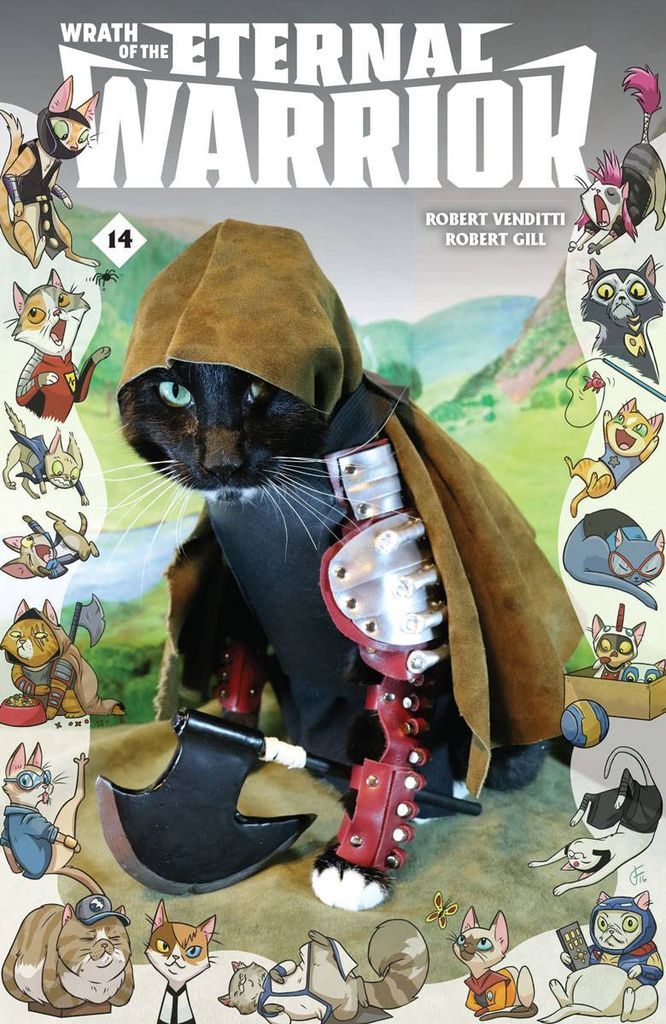 Ever.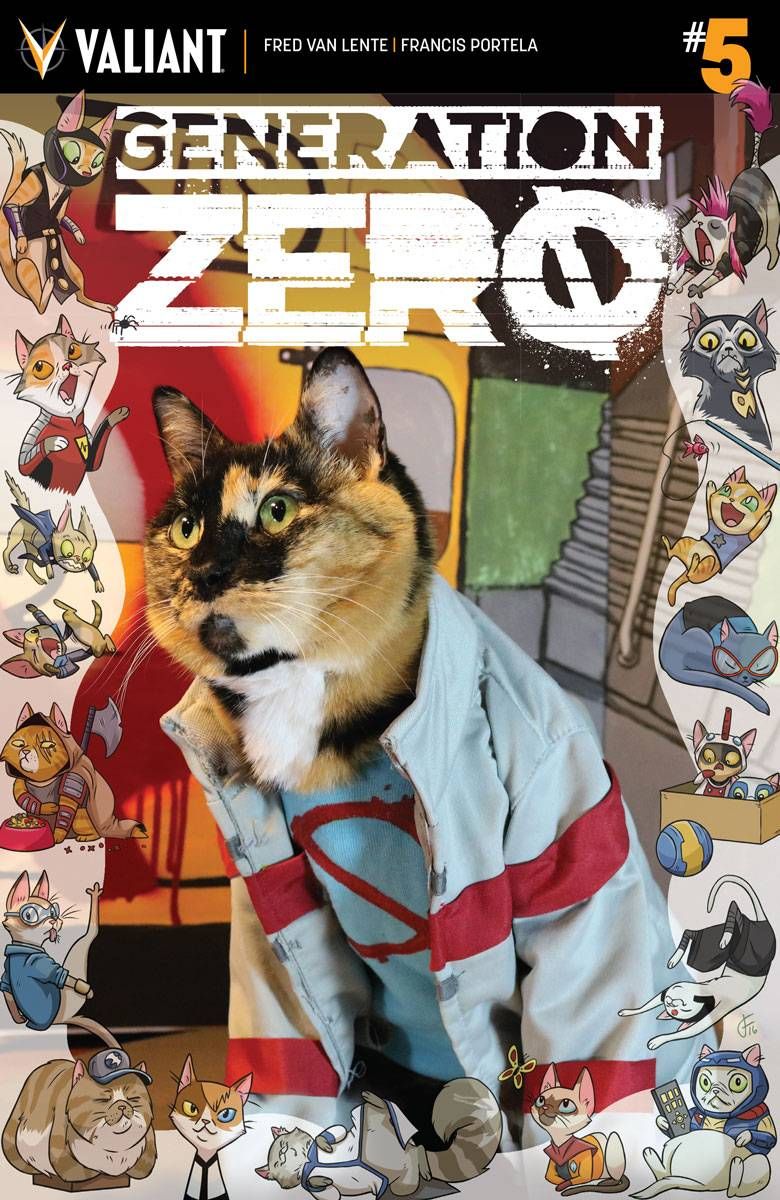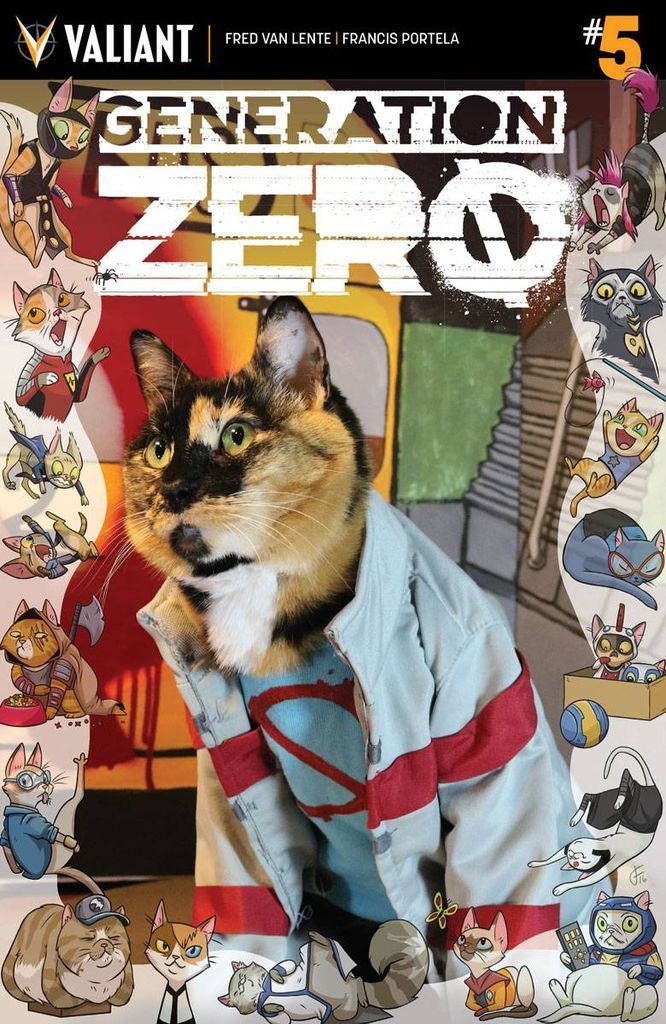 I don't even know what this series is about, but I want to buy it based on this cat king warrior.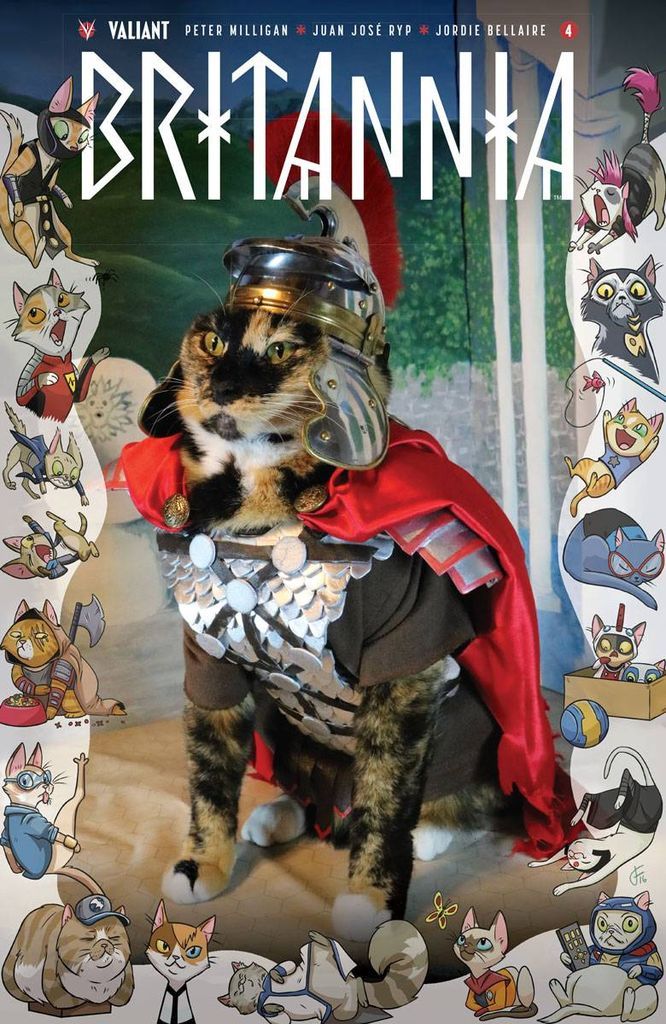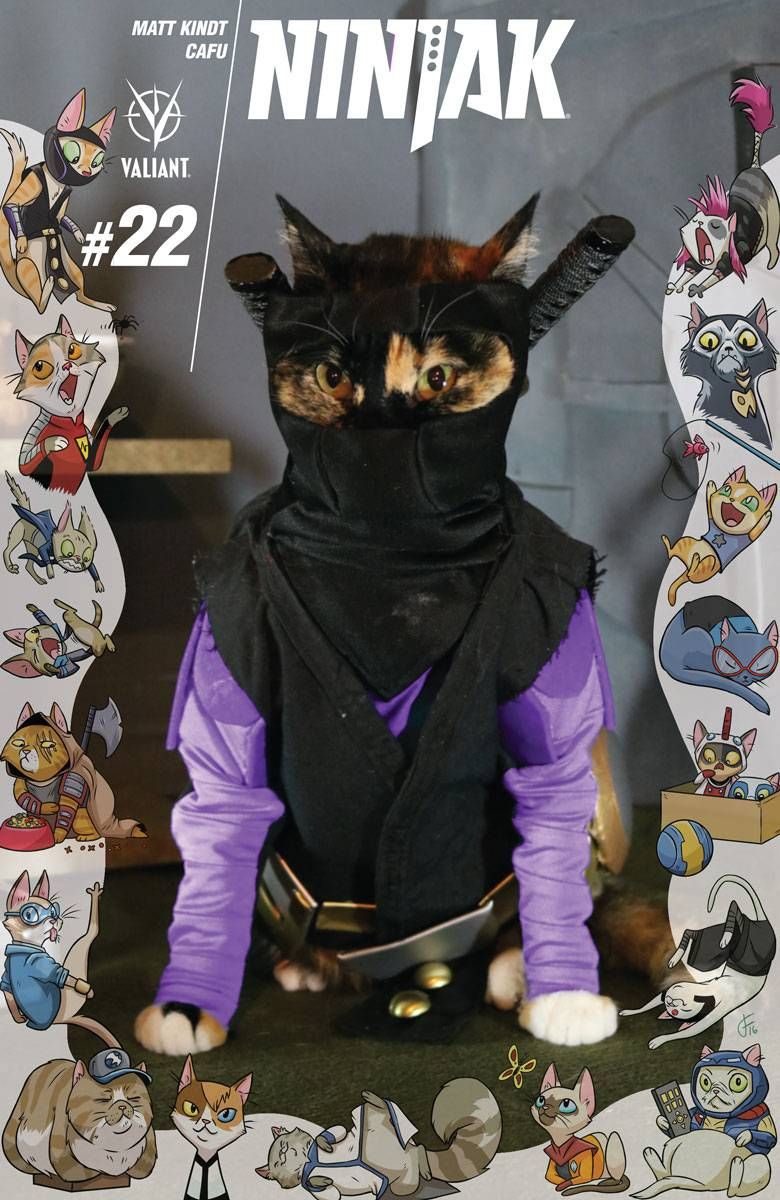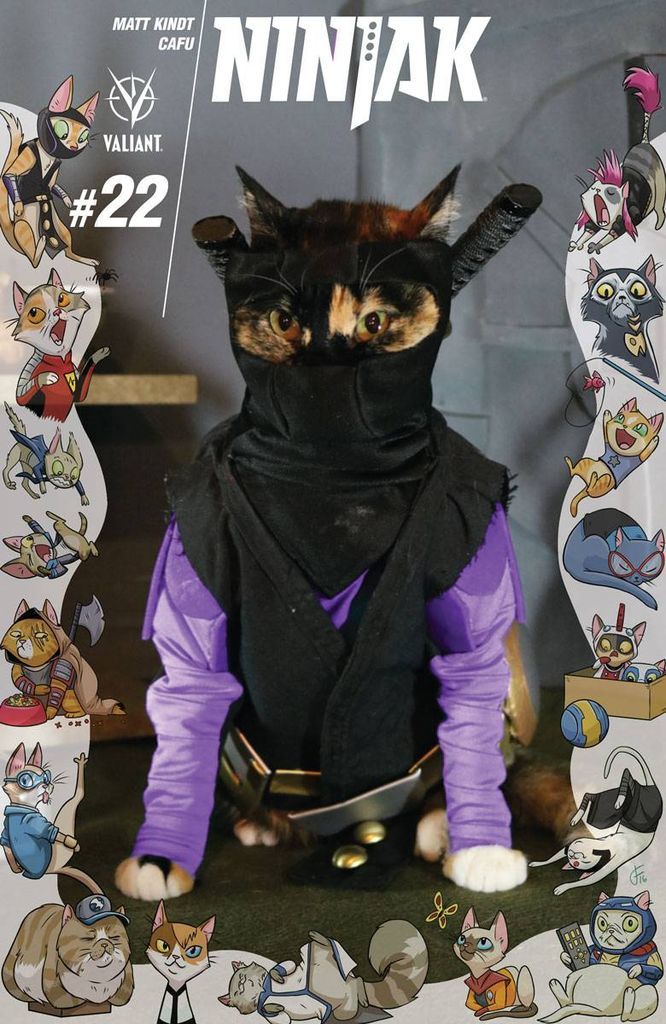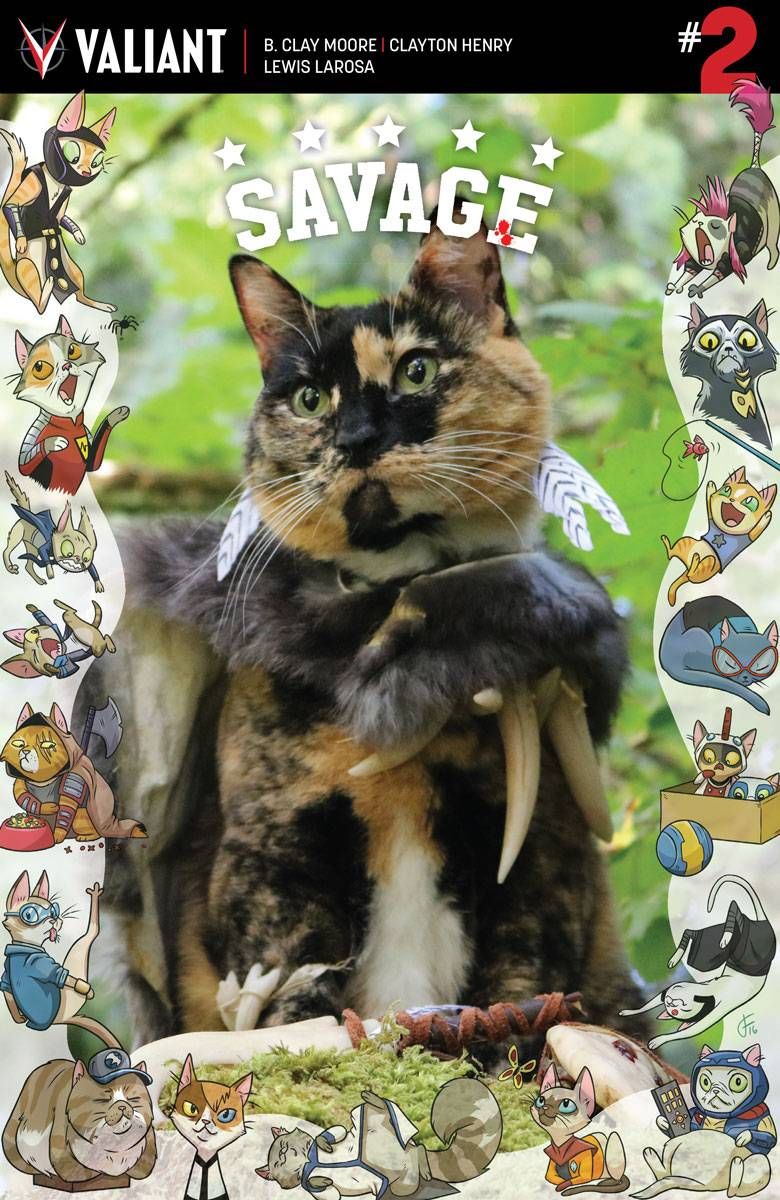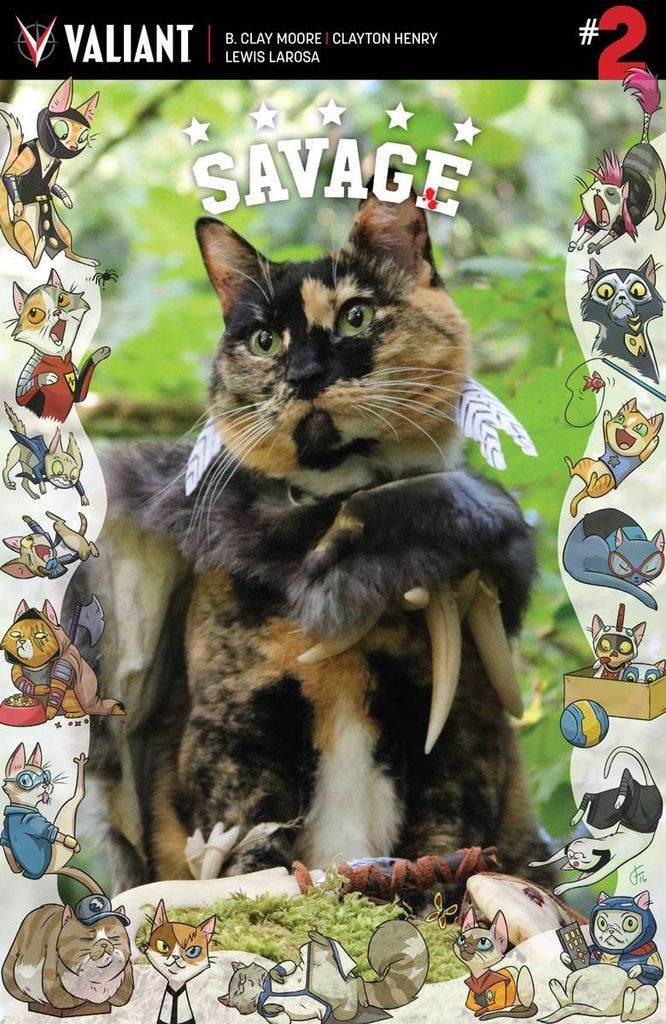 If you want to order these, call your local comics shop and ask for the entire line of Valiant's cat cosplay covers in December. If you don't have a local comics shop, try a retailer that ships, such as Things From Another World. If you haven't heard of Valiant Comics and aren't sure which series to try, we've got a quiz for you. Or just let us tell you why you need to be reading Faith.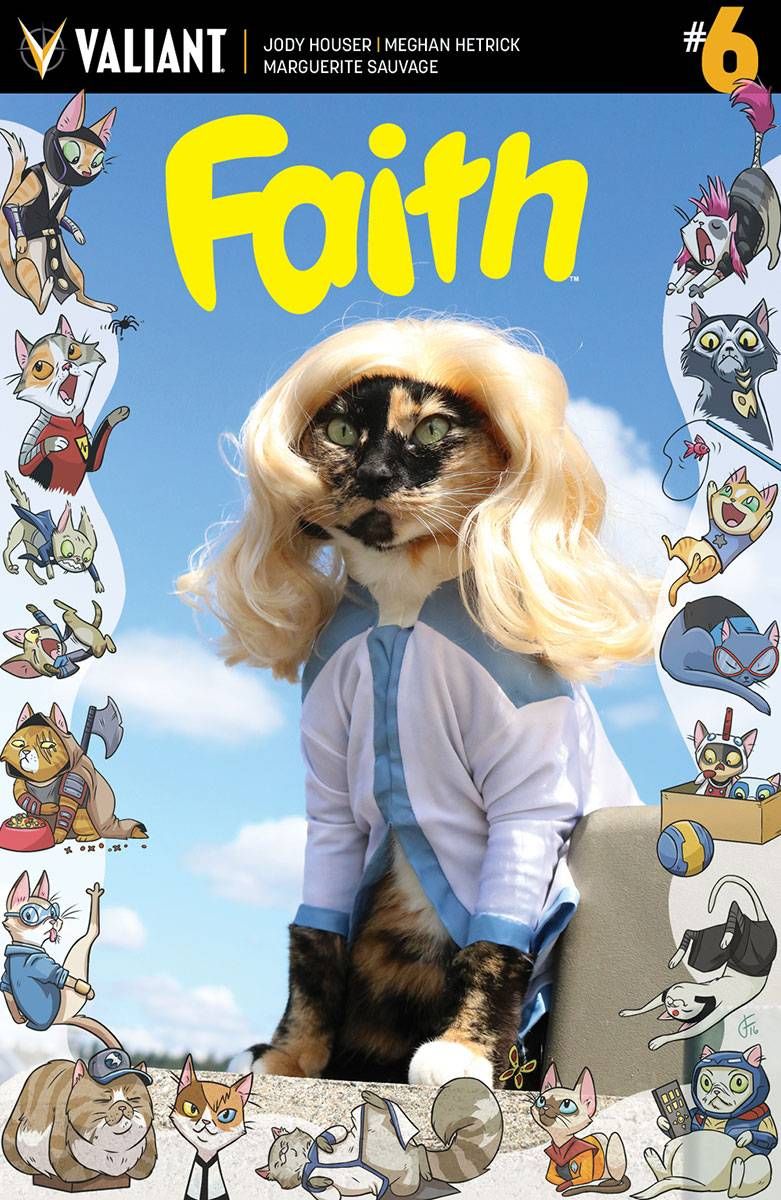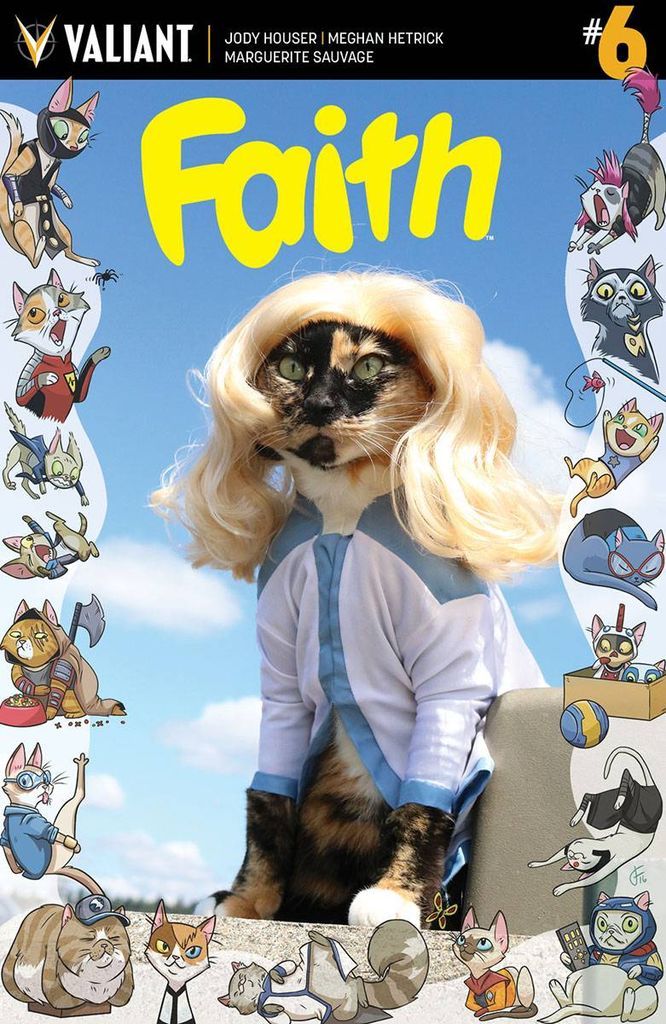 The cat cosplay is done by the blog Cat Cosplay of the Feline Variety, and proceeds from the cat cosplay covers go to Brooklyn Animal Rescue Coalition, which runs a no-kill dog and cat shelter. So you can have your cat cosplay covers AND feel great about supporting a no-kill shelter.