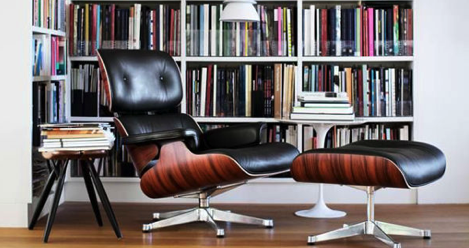 When I was younger, I could—and did—read everywhere: sitting in the corner, perched on my elbows above the pages, in the car on the way to visit grandparents or on family trips. I did not get uncomfortable, I was blessedly free from carsickness, and my arms never got tired.
…picture books and juvenile paperbacks are also easier to lay flat or hold up than hefty, hardcover adult books, but I digress.
As books became more of a factor in my daily work thanks to grad school, library work, and a career in book reviewing, it became less easy to do the read-anywhere thing. Reading on a public bus comes with all sorts of noisy/nosy people frustrations, as does any public reading; reading chairs in school libraries are somehow rarely roomy enough to curl up in; and reading in bed, already an uncomfortable prospect, leads to swift snoring after a long day.
In adulthood: to get through multiple books in a week, you have to become more selective about the wheres of your page-devouring. So begins the search for your perfect reading spot. My own reading place journey included several outright rejections before I arrived at the place that's just…right…for all-night book-consuming sessions.
In Bed—Rejected
If beds lent themselves to hours of reading, they'd be my preferred spot. You're already at your most comfortable clothes-wise, and everything about climbing into bed with a book screams relaxation. Those benefits are also the problem, though: even if you utilize pillows to build a comfortable upright reading spot, you inevitably find yourself sinking down into them, lower and lower, until you're perfectly comfortable—and perfectly asleep. Reading prone in bed propped up on one elbow gets uncomfortable quickly; holding the book open above you probably works if you have Michelle Obama arms, but if you're noodle-armed like me, it's a fast no-go.
Outdoors—Rejected
I don't believe that pictures of people reading in hammocks or on the beach, or smiling widely as they flip through pages on picnic blankets, are at all representative of real people and real books. Sure, it's groovy to read out in nature—for the first five minutes. But then the sun gets in your eyes, or your arms get tired, or the wind picks up and sends your hammock sideways. Elbows and edges are a problem in the great outdoors, and bugs and other annoyances are a perpetual distraction. The only beach reading that lasts, for me, happens in a chair, under an umbrella.
Chairs—Getting Warmer
A chair or other straight-backed reading apparatus is essential for any extended reading period. Of course, not all chairs are created equal; if it's narrow or slouchy or its seat is hard or it is otherwise not conducive to staying still for hours at a time, it's probably not going to work. Picnic benches give you a place to rest your elbows, but they leave your bottom tender. Folding chairs are portable, but about as comfortable as a family reunion in an election year. So what direction should a furniture-scouting reader go in? I recommend…
Club Chairs—Almost There!
Club chairs are for reading areas with limited space, mostly. They're designed for relaxing; they have built-in arms for your book-holding comfort; and they don't consume too much room. The low back isn't ideal, though; if you've got a larger area to fill, then…
WingBack Chairs—Practically Right!
Wingback chairs are the reliably near-perfect way to go. They hug you outwardly, in a way that perfectly pairs with your title's inward squeeze. They're comfy. They give you a place to rest your head/neck. Their vintage feel is ideally suited to serious, stylish home libraries. They're readily available at many thrift stores for not too much money; a vintage velvet wingback reading chair for under 40 bucks is both accessible and lux. Wingbacks are a great place to rest at in your reading room furnishing quest—or are a great place to temporarily settle at until you find your absolutely ideal, made-for-you, designed-by-the-heavens…
Perfect Reading Chair (Ahhhhh)
This is mine.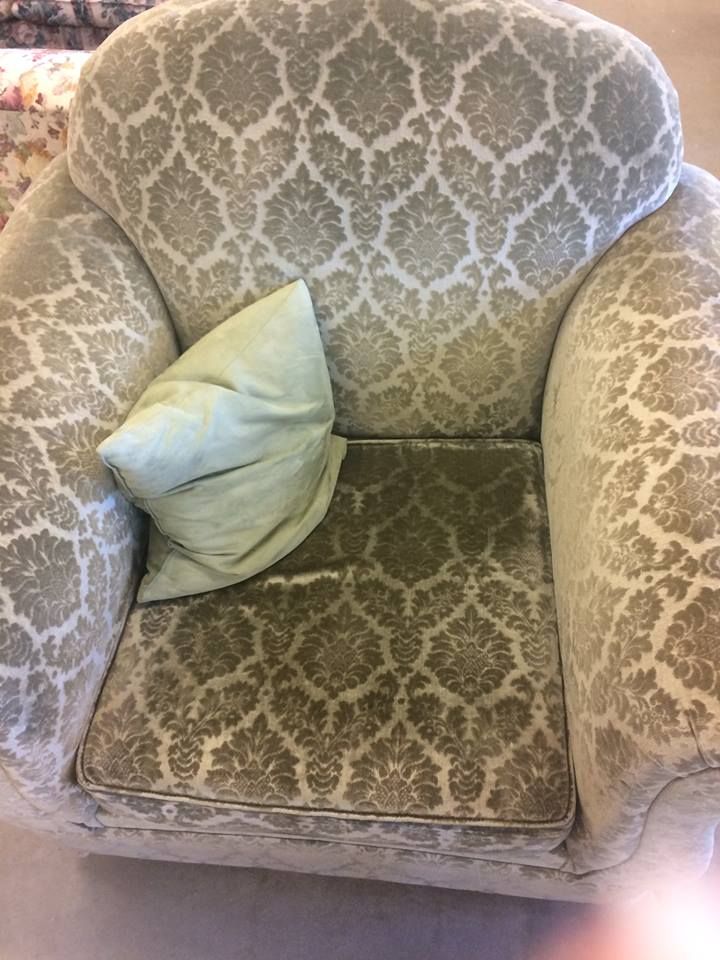 Velvet—an all-around caress. Deep—I can curl my whole body into it comfortably. Cushy—its arms and cushions want to squeeze and be squeezed. This isn't just a good place to read; it's so darned comfortable that coming home to it often inspires me to drop my immediate plans and just read instead. True, it's made me a little more selfish (visitors are welcome to sit, well, anywhere else), and a little less sociable (weekend plans? Hanging in the chair, with my good friends These Three Books), and it takes up a significant portion of my living room, but: it's an absolute reading delight. It is possible that: I paid $20 for it at the Habitat for Humanity ReStore; I was so excited when we found each other that this picture includes my thumb; it involved a lot of pickup truck finagling, after which it barely fit up the stairs to my home, requiring the removal of legs, much pivoting, and help and patience from my much stronger boyfriend; I am bragging a bit. Sorry for that.
Honestly, though: comfiest reading of my life.
Bonus: Accessories
Complementing your perfect reading chair with an ottoman and a oversized blanket means that you can adapt within it to different temperatures and stretching temptation; there's really no reason to leave it, once you've curled in. It will accommodate you through weekends and reading marathons and long world avoidances. A television tray or small table stored next to it can hold your coffee or water; then, you're set.
Reading comfort is always somewhat subjective, of course. Where's YOUR favorite place to escape with a great book?