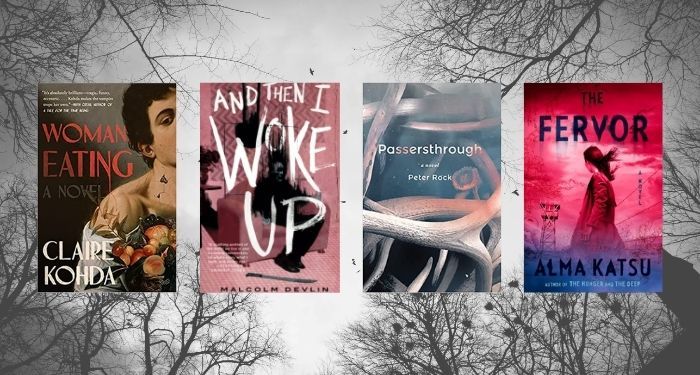 Horror
Get Scared This Spring: This Season's Most Anticipated Horror Books
This content contains affiliate links. When you buy through these links, we may earn an affiliate commission.
It's 2022, and horror is no longer just for Halloween, y'all. In fact, horror is more popular than ever, and you know what that means. It means more great horror novels are going to get published to scared the living daylights out of you. All. Year. Long.
This year has already been a great year for horror. The early part of this year brought us unforgettably creepy horror books like Sundial by Catriona Ward, Cherish Farrah by Bethany C. Morrow, Manhunt by Gretchen Felker-Martin, and Dead Silence by S.A. Barnes, just to name a few.
But does that mean the best horror of 2022 is already behind us? Of course not.
We've got a fantastic year of horror ahead of us, featuring some debut fiction, some anticipated sequels, ghosts, vampires, haunted houses, nightmares, demons, and much, much more that will keep you up at night.
This spring alone, there are dozens of great works of horror hitting shelves everywhere. So even though the weather is getting warmer and then sun will be out longer, we've got plenty of books to keep the shadows and the scares chasing us.
Here are the most anticipated horror books coming this spring season (March 21 through June 20) to thrill you and chill you.
---
Hungry for even more horror? Check back every season, because we'll be delivering our most anticipated horror novels for you all year round. In the meantime, be sure to sign up for our horror newsletter The Fright Stuff. Or check out these recommendations for Horror Novels set underground. Have a scary spring!