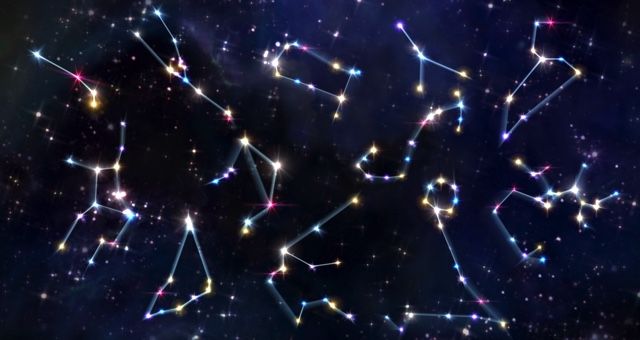 Lists
September 2019 Horoscopes and Book Recommendations
This content contains affiliate links. When you buy through these links, we may earn an affiliate commission.
Welcome to Book Riot's September 2019 Horoscopes and Book Recommendations! There are a ton of wonderful books coming out this month. Where to begin? Let the stars be your guide! Find your astrological sign below for your September horoscope, perfectly paired with a newly released book.
Aries (March 21–April 19)
Your mood is determined by the people around you this month, Aries. You tend to focus on others' needs before your own, and much of September will be spent supporting family and friends. It's good to care for others, but don't let your own mental and physical wellbeing suffer for it. It may also be a good month for romance, particularly with a friend of a friend. You might enjoy Cantoras (September 3, Knopf) by Carolina de Robertis. In 1970s Uruguay, the military government is a ruthless force, and homosexuality is dangerous. But five women are determined to create their own sanctuary on an isolated cape. Over the years, they fight for their right to authenticity and love, and they return again and again to their chosen community.
Taurus (April 20–May 20)
This month will bring a big lesson for Tauruses: There are some things you just can't accomplish alone. September will be full of challenges for you. Your hardheaded nature makes it difficult for you to ask for help, but you must seek support from others to succeed. Look to your family for support, whether it's moral, financial, or logistical. And pay attention to your emotional health this month. Check out The Dutch House (September 24, Harper) by Ann Patchett. When the Conroys moved into their beautiful Philadelphia home after World War II, they expected many happy memories. Instead, the house was the impetus that tore them apart. Set over five decades, The Dutch House follows two siblings as they try to overcome their past.
Gemini (May 21–June 20)
It's been a rough year for you, Gemini, and now is the time to take care of yourself. Find some peace and quiet this month to relax, and look for outlets to relieve stress. You've been stuck in your head lately. September is the right time to come out of your shell and make some new social connections. Geminis' romantic relationships may see positive developments as well. I recommend Who Put This Song On? (September 24, Delacorte Press) by poet Morgan Parker. Morgan feels cursed. She's clinically depressed, and she's struggling to communicate about it with her family and friends. And in her mostly white California suburb, her teachers, classmates, and even her friends have a way of making her feel like an outsider. So when no one around her gets where she's coming from, how can she figure out who she is?
Cancer (June 21–July 22)
Interesting new people will enter your life this month, Cancer. You're generally wary of strangers, but getting to know someone new may pay off in September. Attend social events outside of your comfort zone. New acquaintances may offer business connections or teach you something valuable. You may even make a lifelong friend. Watch your health at the end of the month. Check out Will My Cat Eat My Eyeballs?: Big Questions from Tiny Mortals About Death (September 10, W.W. Norton) by Caitlin Doughty. As a mortician and bestselling author, Doughty hears a lot of misconceptions about death. In her own unique, informative, and hilarious style, she takes on some of the strangest questions she's received from her youngest fans about what happens to our bodies when we die.
Leo (July 23–August 22)
Leos will learn something new in September. It's a great time to invest in your knowledge and grow your mind. New educational pursuits will be successful, and they may pay off in your career as well. Things may be rocky in your romantic life at the beginning of the month, but they will smooth out later on. Have patience and spend quality time together to improve your relationship. I recommend High School (September 24, MCD) by iconic pop duo Tegan and Sara Quin. In this new shared memoir, the twins share their experiences coming of age, exploring their identities, and discovering their musical voice. It's an earnest and powerful story of first loves and first songs.
Virgo (August 23–September 22)
Happy Birthday, Virgo! With a clear head and high energy this month, you're full of big ideas. Nothing is insurmountable for you in September. Family and colleagues may come to you with problems, and your fresh perspective will be a big asset. It's also a great time to examine your goals for the rest of the year and make a plan to reach them. But remember that patience may be needed, too. Read perspective changing fantasy, like Pet (September 10, Make Me a World) by Akwaeke Emezi. In the town of Lucille, everyone says that monsters have been eradicated. But when Pet accidentally summons a monster from a painting, she learns not only that monsters still exist, but that they've existed all along in plain sight—sometimes in the form of someone you know and trust.
Libra (September 23–October 22)
Libras are all about positive vibes in September. You're giving off those vibes yourself, but you're also seeking them in the people around you. Surround yourself with friends with a good outlook, and avoid negativity this month. It's also a great time for spiritual growth, so don't shy away from deep conversation. Some family drama may be unavoidable, but be a peacemaker when you can. Check out Over the Top: A Raw Journey to Self-Love (September 24, Harper One) by Queer Eye grooming and self-care expert Jonathan Van Ness. Van Ness is known for his effervescent, joyful personality, but it took a lot of work to get there. This memoir explores all the forces in his life that tried to bring him down, and how he overcame them to become the beacon of self-love he is today.
Scorpio (October 23–November 21)
Love is in the air for Scorpios this month. Single Scorpios may find romance at social gatherings. Long-term relationships will flourish, perhaps reaching a new level of understanding. In interactions with family and colleagues this month, try to keep your aggression in check. People are drawn to you in September, but if you want to keep them around, a gentle touch may be needed. I recommend Frankly in Love (September 10, G.P. Putnam's Sons) by David Yoon. Frank and Joy are in similar predicaments: both have Korean parents that insist they only date other Koreans, and both are breaking that rule. They agree to fake-date to appease their parents, but in the process, learn there may be something real between them.
Sagittarius (November 22–December 21)
Success is so close you can taste it, Sagittarius. You're always looking for ways to grow and learn, and September is full of them. You're on the edge of a breakthrough that will make a big difference in your professional life. Keep working toward your goals, and you will be rewarded very soon. It's also a great time for creativity, so look for ways to express yourself artistically. You might enjoy magical historical fiction, like The Water Dancer (September 24, One World) by Ta-Nehisi Coates. Hiram was born into slavery. And although he was robbed of the chance to know his mother, she left him a great gift. It's a power that he struggles to understand, but when he joins the Underground Railroad, he learns how valuable it truly is.
Capricorn (December 22–January 19)
All of your hard work is paying off, Capricorn! You're a planner, and you love seeing everything turn out as you hoped. A lot of that is in store for you this month. Professional goals will be reached, and you may even enjoy a promotion or raise. Be sure to celebrate properly before making your next to-do list. It's also a good time for travel, so consider taking a vacation with loved ones. Read a book where plans go out the window: Permanent Record (September 3, Simon & Schuster) by Mary H.K. Choi. Pablo takes a job at a 24-hour deli after dropping out of NYU. In the middle of the night during a snowstorm, a famous pop star wanders into the deli, and they immediately feel a connection. They decide to keep their relationship a secret, but hiding from fans is harder than it seems.
Aquarius (January 20–February 18)
Your professional life is in focus this month, Aquarius. Your intelligence and strategic thinking are gaining recognition, which may lead to more responsibilities. Opportunities abound for travel and educational advancement related to your job. Work is very rewarding for you, but don't forget to make time for your loved ones. Maintaining healthy relationships is important, too. You should read Heaven, My Home (September 17, Mulholland Books) by Attica Locke. Texas Ranger Darren is sent to a rural town to search for a missing boy. But before he goes, he's told his real mission: to investigate the boy's white supremacist family and the town's rising tensions around race.
Pisces (February 19–March 20)
The bad news: This month may be rocky for you, Pisces. Your health is lacking and finances are tight. The good news: Love surrounds you this month. Family and friends will be a great source of comfort to you, and despite your struggles, many happy memories will be made in September. When bogged down in the bad, try to remember all the good in your life, too. You might enjoy Red at the Bone (Sept. 17, Riverhead Books) by Jacqueline Woodson. Two very different families are brought together by an unexpected pregnancy. As they navigate their relationship to the child and to each other, they explore class, gentrification, identity, and the life-changing decisions that shape our future before we even know where we're headed.
---
Looking for more? Check out your June, July, and August horoscopes and book recommendations!