Lists
August 2019 Horoscopes and Book Recommendations
This content contains affiliate links. When you buy through these links, we may earn an affiliate commission.
Welcome to Book Riot's August 2019 Horoscopes and Book Recommendations! There are a ton of wonderful books coming out this month. Where to begin? Let the stars be your guide! Find your astrological sign below for your August horoscope, perfectly paired with a newly released book.
August 2019 Horoscopes and Book Recommendations
Aries (March 21–April 19)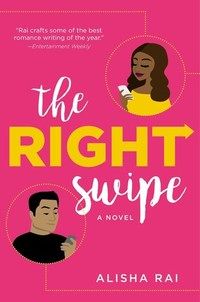 August is your time for summer lovin', Aries! Romantic relationships will be highly successful and satisfying this month. Whether your relationship is new or old, take your partner on an unusual date and open yourself to new possibilities. Your social network may also connect you to an interesting new job opportunity in August. Keep an open mind! You might enjoy The Right Swipe (August 6, Avon) by Alisha Rai. Business mogul Rhiannon may have founded a successful dating app, but she's cynical about love. When she falls for a rival dating app creator, her professional life gets tangled with her personal life.
Taurus (April 20–May 20)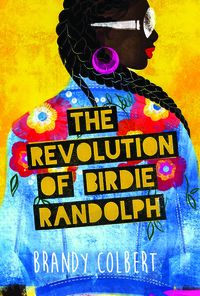 It's time to get out of town, Taurus. You're frustrated with a lot of things in your life: your job, family drama, and poor health, to name a few. Sometimes it takes a change of scenery to clear your mind. August is a great time to travel and find a new perspective. Just be careful of your budget while vacationing. Finances could get tricky later in the month. Check out The Revolution of Birdie Randolph (August 20, Little, Brown Books) by Brandy Colbert. Birdie is trying to live up to her strict parents' expectations while still being a normal teen. But when her estranged aunt moves into their home, family secrets are revealed and Birdie learns that life isn't always as simple as following the rules.
Gemini (May 21–June 20)
Geminis may struggle to stay focused in August. Changes in your professional and social circles abound. A variety of things and people are vying for your attention this month, and you struggle to turn down interesting new opportunities. Spend your energy on things that matter to you in the long run, and remember that you have to sleep sometimes, too. I recommend insightful coming-of-age story They Could Have Named Her Anything (August 1, Little A) by Stephanie Jiminez. Maria is one of the only Latinx students at her prestigious Manhattan private school, and she feels out of place. When she meets wealthy, white, rebellious Rocky, the two become unlikely best friends, and both long for what the other has.
Cancer (June 21–July 22)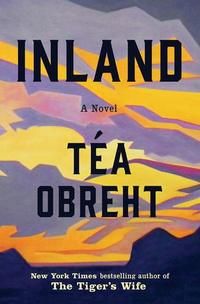 There aren't enough hours in the day for Cancers this month. You're struggling to keep up with a heavy workload, and it often feels like no one recognizes your efforts. The good news is that your good decisions will lead to strong finances in August. And with good health and high energy levels, you might find some time to balance your hard work with some play. Read a book that takes you to another place and time, like Inland (August 13, Random House) by Téa Obreht. Set in 1893 Arizona, it follows a frontierswoman with a missing husband and a former outlaw with ghosts of his own on an epic journey across the American West.
Leo (July 23–August 22)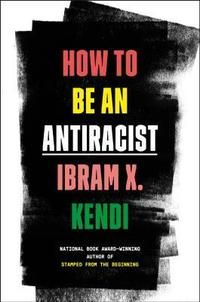 Happy Birthday, Leo! You will play the role of mentor in August. Your confidence and expertise will attract admiration this month, and colleagues and friends may look to you when they need a trusted advisor. But while you have a lot to contribute, don't let the admiration go to your head. Attend to your own tasks to avoid potential drama at work and at home. You might enjoy How to Be an Antiracist (August 13, One World) by National Book Award winner Ibram X. Kendi. In his newest book, Kendi reshapes the conversation around racial justice in America by imagining an antiracist society and what steps are needed to get there.
Virgo (August 23–September 22)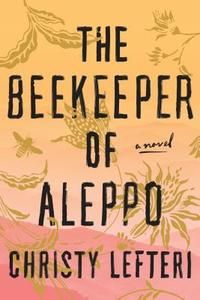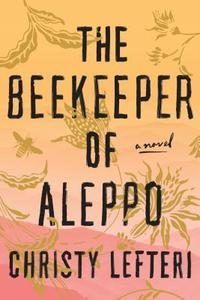 Determination will take Virgos far this month. You're not afraid of hard work, and that, along with your attention to detail, will help you reach your goals. Anything you set your mind to this month will be yours. Remember that it's okay to ask for help from others. It's hard for you to give up control, but friends and colleagues can help you reach the finish line even faster. Check out The Beekeeper of Aleppo (August 27, Ballantine Books) by Christy Lefteri. When a beekeeper and an artist find their home country of Syria torn apart by war, they are forced to flee. On their journey, they must confront their grief and discover who they truly are.
Libra (September 23–October 22)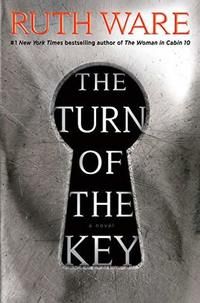 You're feeling lucky this month, Libra. You've got a dangerous combination of charm, curiosity, and boldness in August. That could either lead you to big successes or big trouble. You might consider running any exciting new ideas past a trusted friend before going all in. It's also a great time to meet new people, as your energy in August will draw others to you. I recommend The Turn of the Key (August 6, Simon & Schuster) by Ruth Ware. Rowan was happy with her decision to accept a live-in nanny position at a luxurious "smart" home. But now that a child is dead and she's in prison awaiting trial for murder, it's clear that something went terribly wrong, although she's not sure where or how.
Scorpio (October 23–November 21)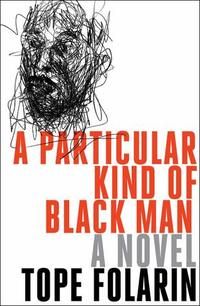 What's the meaning of life, Scorpio? You may not know the answer, but much of August will be spent thinking about big questions. Friends may catch you staring into space throughout the month as you reconsider some of your deepest held beliefs. Take opportunities to engage in stimulating conversations, particularly with interesting strangers. You may meet someone worth knowing. Read a moving novel about immigration and identity, like A Particular Kind of Black Man (August 6, Simon & Schuster) by Tope Folarin. Tunde's parents moved from Nigeria to a small town in Utah before he was born, in search of a better life. But as Tunde struggles to feel at home, his father tirelessly chases the American dream and his mother experiences crushing loneliness, making that better life seems unreachable.
Sagittarius (November 22–December 21)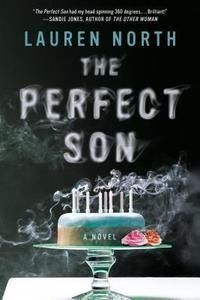 Sagittarius's month will be all about checking off to-do lists. You've got big ambitions, and August is the time to put in the work toward them. You're focused and driven, and there's no obstacle you can't overcome right now. All of your work won't go unnoticed, either. A promotion, bonus, or big raise may be in the cards for you this month. You might enjoy a fast-paced psychological thriller, like The Perfect Son (August 13, Berkley Books) by Lauren North. Tess and her son are trying their best to get by after her husband died in a terrible accident. But when she wakes up the day after her son's 8th birthday, Tess is sure of three things: she's been stabbed, her son is missing, and her brother-in-law and grief counselor had something to do with it.
Capricorn (December 22–January 19)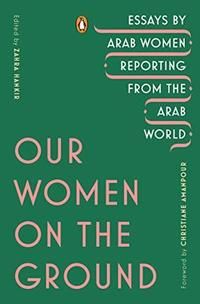 You've got your eye on the world this month, Capricorn. August is a great time for travel and seeking new experiences. Embrace opportunities to get out of your bubble, particularly for international travel. You may also find yourself fascinated by world history and different cultures. If your finances can't support a big trip, try learning a new language or reading a book that takes you to a new place. I recommend Our Women on the Ground: Essays by Arab Women Reporting from the Arab World (August 6, Penguin Books), edited by Zahra Hankir. This collection features essays from 19 Arab women journalists reflecting on their changing homelands, as well as the misleading narratives about them in Western media.
Aquarius (January 20–February 18)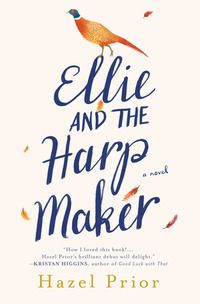 You're a little prickly this month, Aquarius. It will feel a bit like you woke up on the wrong side of the bed all month long. You might find yourself bickering with loved ones, annoyed with strangers, and frustrated with pushback against everything you do. Some of this is external, but a lot of it could be improved by an attitude adjustment. Practice meditation or yoga to find patience. Read a lyrical, unexpected book like Ellie and the Harp Maker (August 6, Berkley Books) by Hazel Prior. Dan much prefers spending his time making beautiful harps than talking to other people. But when a lonely housewife wanders into his barn, he gifts her a harp to cheer her up and begins an unlikely friendship.
Pisces (February 19–March 20)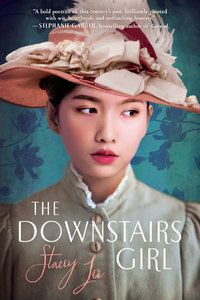 Pisces will find a perfect balance in August. Your time management is on point this month, allowing your home life, social life, and work to all shine. People are drawn to your compassion and positive energy in August, making it a great time to make new friends or spearhead a group effort. Unfortunately, your finances might be tight this month, so spend and save wisely. Check out new YA historical fiction The Downstairs Girl (August 13, Putnam) by Stacey Lee. Jo Kuan spends her days as a lady's maid to one of the wealthiest families in Atlanta. But she spends her nights writing as Miss Sweetie, a wildly popular advice columnist who takes on society's problematic beliefs about race, gender, and class.
---
Looking for more? Check out your May, June, and July horoscopes and book recommendations!