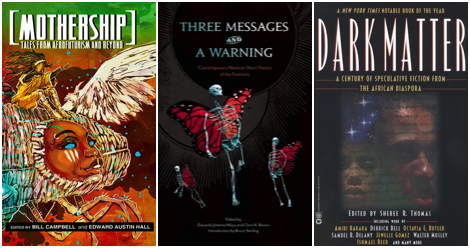 This content contains affiliate links. When you buy through these links, we may earn an affiliate commission.
This is one of numerous posts written today at the Riot in celebration of Octavia Butler's birthday. See all the posts here.
---
Like so many fantastic genre writers before and since, Octavia Butler got her start when she sold the short story Crossover. Short story publishing has often provided authors of marginalized backgrounds with a better chance to get off the ground. Publishing a novel takes a greater commitment of time and money, so companies are more hesitant to pull the trigger on unknown authors with "non-traditional" backgrounds and stories. And yet, some of the most iconic works of fiction are only a few pages long, including science fiction staples like All Summer in a Day by Ray Bradbury and A Martian Odyssey by Stanley G. Weinbaum. Nevertheless, many of these stories go unseen by even devoted genre readers, especially true when we're talking about short stories by authors of color. So check out these short story collections by authors of color and see what you've been missing. You might even find your new favorite author.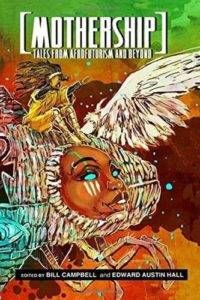 Mothership: Tales from Afrofuturism and Beyond edited by Bill Campbell, Edward Austin Hall

"Mothership: Tales from Afrofuturism and Beyond is a groundbreaking speculative fiction anthology that showcases the work from some of the most talented writers inside and outside speculative fiction across the globe—including Junot Diaz, Victor LaValle, Lauren Beukes, N. K. Jemisin, Rabih Alameddine, S. P. Somtow, and more. These authors have earned such literary honors as the Pulitzer Prize, the American Book Award, the World Fantasy Award, and the Bram Stoker, among others."
Three Messages and a Warning
edited by Eduardo Jiménez Mayo, Chris N. Brown
"This huge anthology of more than thirty all-original Mexican science fiction and fantasy features ghost stories, supernatural folktales, alien incursions, and apocalyptic narratives, as well as science-based chronicles of highly unusual mental states in which the borders of fantasy and reality reach unprecedented levels of ambiguity. Stereotypes of Mexican identity are explored and transcended by the thoroughly cosmopolitan consciousnesses underlying these works. It is a landmark of contemporary North American fiction that deserves a wide readership."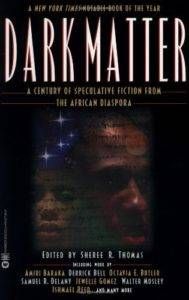 Dark Matter: A Century of Speculative Fiction from the African Diaspora edited by Sheree Renée Thomas

"This volume introduces black science fiction, fantasy, and speculative fiction writers to the generations of readers who have not had the chance to explore the scope and diversity among African-American writers." This anthology actually covers more than a century, with the oldest story in first printed in 1882 and the newest printed originally in this book in 2000.
Skin Folk: Stories
edited by Nalo Hopkinson

"In
Skin Folk
, with works ranging from science fiction to Caribbean folklore, passionate love to chilling horror, Nalo Hopkinson is at her award-winning best spinning tales like "Precious," in which the narrator spews valuable coins and gems from her mouth whenever she attempts to talk or sing. In "A Habit of Waste," a self-conscious woman undergoes elective surgery to alter her appearance; days later she's shocked to see her former body climbing onto a public bus. In "The Glass Bottle Trick," the young protagonist ignores her intuition regarding her new husband's superstitions—to horrifying consequences."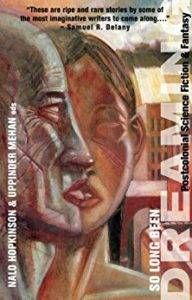 So Long Been Dreaming: Postcolonial Science Fiction & Fantasy edited by Nalo Hopkinson, Uppinder Mehan
"An anthology of original new stories by leading African, Asian, South Asian and Aboriginal authors, as well as North American and British writers of color. Stories of imagined futures abound in Western writing. Writer and editor Nalo Hopkinson notes that the science fiction/fantasy genre "speaks so much about the experience of being alienated but contains so little writing by alienated people themselves." It's an oversight that Hopkinson and Mehan aim to correct with this anthology."
Kalpa Imperial: The Greatest Empire That Never Was by Angélica Gorodischer, translated by Ursula K. LeGuin (Translator)
"This is the first of Argentinean writer Angélica Gorodischer's nineteen award-winning books to be translated into English. In eleven chapters, Kalpa Imperial's multiple storytellers relate the story of a fabled nameless empire which has risen and fallen innumerable times. Fairy tales, oral histories and political commentaries are all woven tapestry-style into Kalpa Imperial: beggars become emperors, democracies become dictatorships, and history becomes legends and stories. But this is much more than a simple political allegory or fable. It is also a celebration of the power of storytelling."
Cosmos Latinos: An Anthology of Science Fiction from Latin America and Spain edited by Andrea L. Bell, Yolanda Molina-Gavilán
"Opening a window onto a fascinating new world for English-speaking readers, this anthology offers popular and influential stories from over ten countries, chronologically ranging from 1862 to the present. Latin American and Spanish science fiction shares many thematic and stylistic elements with anglophone science fiction, but there are important differences: many downplay scientific plausibility, and others show the influence of the region's celebrated literary fantastic. In the 27 stories included in this anthology, a 16th-century conquistador is re-envisioned as a cosmonaut, Mexican factory workers receive pleasure-giving bio-implants, and warring bands of terrorists travel through time attempting to reverse the outcome of historical events."
Know of more great collections? Tell us about them!
Science Fiction Short Story Collections by Authors of Color
Many genre authors from marginalized backgrounds get their start in short fiction. Check out these amazing short story collections by authors of color.
Save