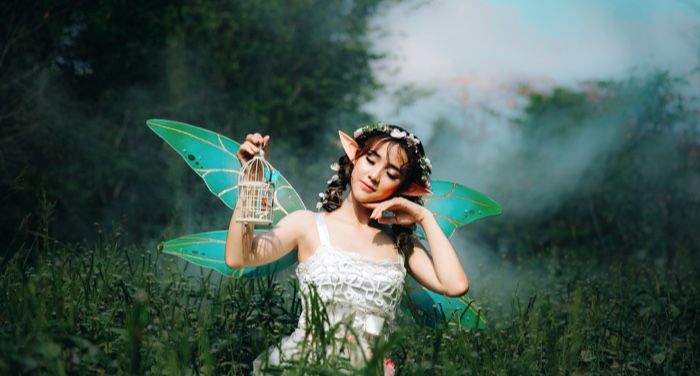 LGBTQ
8 Queer SFF Romantic Reads
If you know me at all, you know I'm the SFF guy. A perhaps slightly less well-known fact about me is that I'm a giant sucker for a good romance — or a good romance subplot. Here are some of my favorite queer SFF romantic books that combine those two things.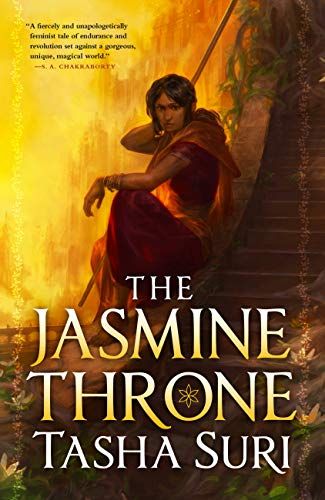 The Jasmine Throne by Tasha Suri
This one might be slightly cheating to put on this list because it's not out yet — I got my hot little hands on an ARC. This is an epic fantasy where a colonized nation (which has its own problems, don't get me wrong) wants its independence, a princess plots the downfall of her a-hole of a brother who happens to be emperor, and a magical plague stalks the empire. Oh and that princess I mentioned? Sapphic romance with lots and lots of longing with Priya, a former priestess. I also have to direct you to Tasha's other two books, Empire of Sand and Realm of Ash, which have great romances in them too, though less obviously queer. (The complications of writing bi romance, sometimes.) Empire of Sand is the book that taught me to love disaster heteros, and I heartily recommend it.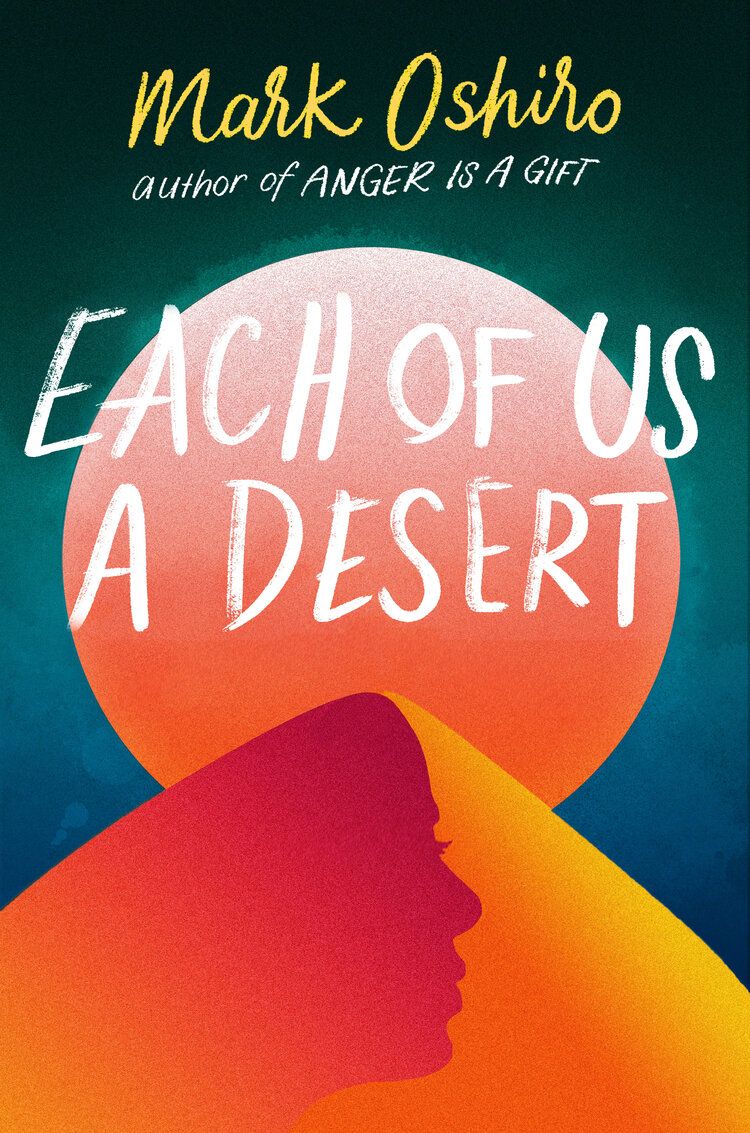 Each of Us a Desert by Mark Oshiro
Sapphic romance built in a dream — and nightmare — filled desert. I love Xochitl and Emilia, and their journey is just as much about finding a home in each other as it is about them finding love, while giving room for both their strengths and weaknesses to be explored. Plus, I am a sucker for anything that takes place in a classic, sandy desert, since that's my favorite kind of landscape as a geologist. (Full disclosure: Mark and I have the same agent.)
Witchmark by C.L. Polk
The is the start of a three-book cycle where every book has a romance in it that had me screaming and clawing at my own face (in a very good way, I assure you) while at the same time looking at the magical evils a country is willing to put up with for its own convenience and how far those in power will go to protect themselves. It should tell you something that the three books together (Witchmark, Stormsong, and Soulstar) make the bi pride flag. And Polk's The Midnight Bargain has a delightful romance in it, too!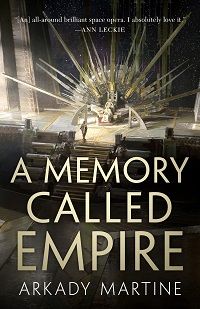 A Memory Called Empire by Arkady Martine
This and its sequel, A Desolation Called Peace, have an excellent sapphic romance that I will ship until the stars go cold. I'm also not going to tell you who is involved, because if you don't already know, it's so much better to go in and see it develop until you, like me, are screeching at the book at such a high-pitch only dogs will be able to hear you. Plus, this is some great space opera with twisty interstellar politics and human decisions changing the course of empire. GOOD STUFF.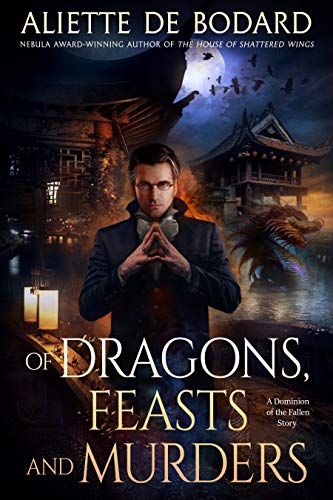 Of Dragons, Feasts and Murders by Aliette de Bodard
Not only does this have an MLM romance with husbands at its center, one of them is a dragon prince and one of them is a fallen angel. And there's murder, snark, kissing, stabbing, and all over the New Year holiday. I have never before felt so personally attacked by a book, but it's a delight be targeted where I live.
This Is How You Lose the Time War by Amal El-Mohtar and Max Gladstone
If I tried to make this list without including this book, I would get fired into the sun, and rightfully so. For goodness sake, lesbians are finding each other on dating apps by identifying as a Red or Blue, referring to this book. It's a post-human time-traveling sapphic romance, done in an epistolary style, and even if none of those things are your cup of tea, this book is still amazing.
Luck in the Shadows by Lynn Flewelling
This one's an oldie but a goodie, so to speak. It was one of my first opportunities to come into contact with gay romance in fantasy, and it's absolutely classic because it's basically between rogues, and one of them is a bit of a disaster. There's an entire series that starts with this one, and I feel like it's aged pretty darn well. (Another of Flewelling's series, starting with The Bone Doll's Twin was really mind-blowing to me as someone who hadn't read much fantasy that really looked into gender before then.)
Winter's Orbit by Everina Maxwell
An arranged political marriage between the prince of an empire and the representative of that empire's newest vassal planet (who is also male). It's all of your space opera slow burn romance dreams come true, basically, with a side of interstellar politics and bureaucracy that just up the stakes on two people trying to decide if they like each other or not. (Oh no, they really do. Uh oh.)