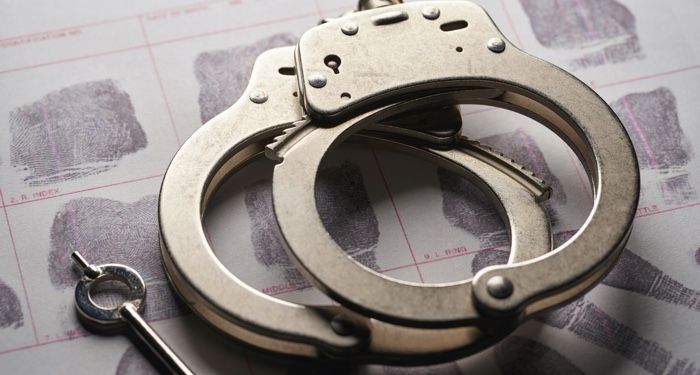 Lists
8 Crime Novels With a Dash of Romance
I basically read everything, so when two of the things I read and love intersect, or one has a sprinkling of the other, that's just an added bonus. In this case here are mystery and crime books that have a degree of romance — from part of the plot to different levels of subplots. Come for the crime and stay for the will-they-won't-they subplots in these romantic crime novels.
Dial A for Aunties by Jesse Q. Sutanto
You wouldn't think a hilarious crime novel about a young woman enlisting her family to help her hide an accidental murder would also have love stories, but this one does! It's a crime novel meets a romance novel where you get a big family that doesn't always get it right but is full of love, a young woman with a second chance romance (if she can hide the dead body already), and there may be another love story in the works but I won't tell — you'll just have to read it and find out! Come for the hiding of a body at a wedding and stay for the will-they-or-won't-they get away with it AND will-they-or-won't-they have a HEA.
(TW attempted assault scene)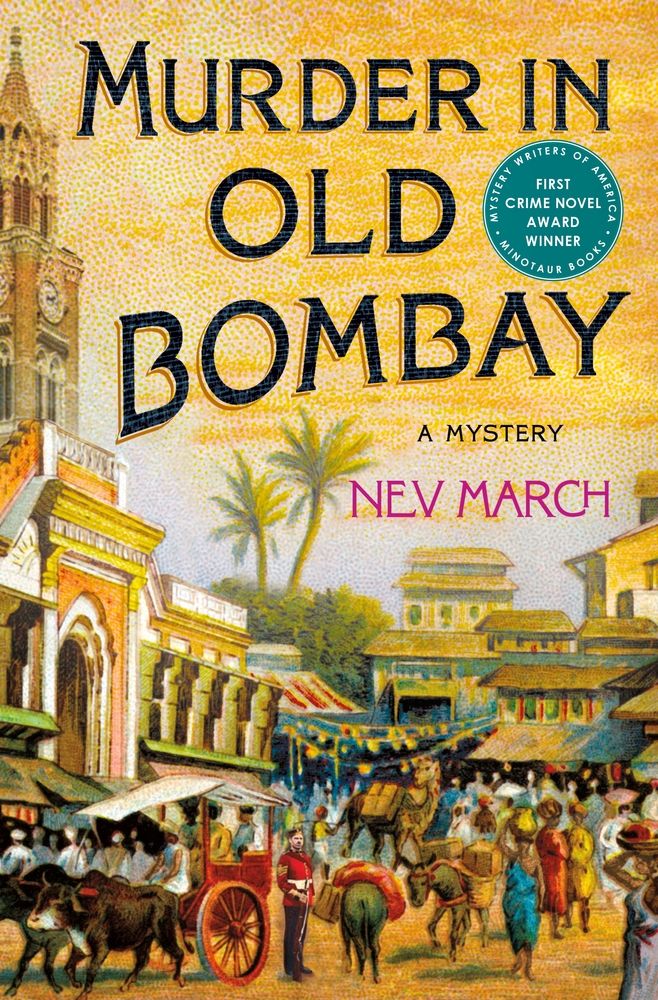 Murder in Old Bombay by Nev March
Here's a historical mystery series that delves into lesser known history as an added bonus and with an added bonus on that bonus of a little romantic subplot. It's the late 1800s in Bombay. while recovering in a military hospital, Captain Jim Agnihotri hears of a case about two women who "fell" from a clock tower. And as any good mystery novel does, he puts on his detective hat and tries to get to the bottom of what happened. Sherlock fans get a great mystery with a lead who loves Sherlock, history fans get to learn about India under British rule and the Parsee community, and romance fans get a bit of a "forbidden" romance subplot as Captain Jim falls in love but is warned by the woman's family that he isn't allowed to be with her because of their culture.
(TW case believed suicide at first / mentions domestic abuse, no detail / child marriages, slavery / child death)
Death Prefers Blondes by Caleb Roehrig
Have you ever wanted Robin Hood to be a rich teen girl with a crew of drag queens? If so, have I got the perfect novel for you! Basically, Margo Manning is a socialite with an absurdly wealthy father so naturally she steals from the rich with a crew of teenage drag queens. It's as awesome as it sounds and along with all the found family hugs one may need there is also a blooming romance between two crew members during heists. I don't know why everyone in the world hasn't read this book yet.
(TW addiction)
Spy × Family Vol 1 by Tatsuya Endo
As a person who did not think manga was for them, let me tell you how wrong I ended up being after reading my first manga, Spy × Family. It's an absolutely perfectly ridiculous setup of a secret agent who needs to get close to his mark by pretending to have a family, so he fakes a marriage with a woman and adopts a young daughter. None of them know that the daughter can read minds, the wife is an assassin, and the husband is a secret agent. Fun! I've just finished volume 3 and while there hasn't been any romance yet I am very much picking up on all these clues that this fake marriage may turn into some real smooching at some point. Fingers crossed!
A Curious Beginning (Veronica Speedwell #1) by Deanna Raybourn
If you enjoy banter, humor, ladies doing whatever they well please, and historical mysteries this is a don't-miss series. It's always fun, there's always a great mystery, I always laugh at some ridiculous opening scene, and most importantly the back and forth, will-they-won't-they, they-annoy-each-other-yet-love-each-other between a lepidopterist always game for anything (Veronica Speedwell) and the grumpiest natural historian (Stoker) is a treat. A delicious treat I tell you!
(I don't have notes on TWs)
The Girls I've Been by Tess Sharpe
Here's a fantastic crime novel about Nora, a young woman who finds herself in a bank when two bank robbers come in. What the bank robbers don't know is that she was raised by a con artist and taking her hostage may just be the biggest mistake of their lives. But Nora isn't alone — she is with her ex-boyfriend, who is her best friend, and her other best friend who is now her girlfriend. Juicy, BUT not in the drama love triangle way. There is a lot to love in this page-turner and one of my favorite things is how Tess Sharpe starts a trope and then does a hard turn in another direction. So watch this cat-and-mouse bank heist gone wrong while getting to know Nora's childhood, current friendship, past love and new love.
(TW child, domestic, and partner abuse / attempted child sexual assault)
I Hope You're Listening by Tom Ryan
This one is a great read for fans of true crime podcasts in books, past and present mysteries, intense stay-up-past-bedtime endings, and I-think-I-have-a-crush-on-the-new-neighbor subplots. When she was seven, Dee and her best friend Sibby were playing in the woods, but only Dee returned. Ten years later there has been no break in the case and Dee is an anonymous podcast host solving online crimes to deal with survivor guilt. And then a girl from the block she used to live on during the first disappearance vanishes now and clearly this can't be a coincidence? Come for the past and present mystery and stay to watch Dee get to know her new neighbor girl crush.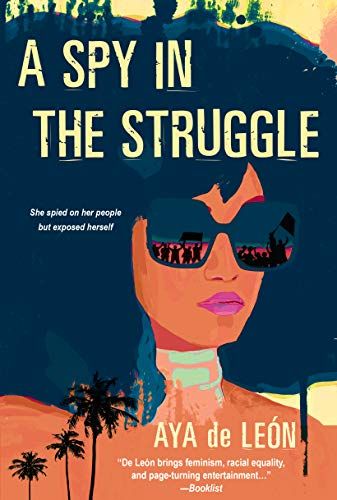 A Spy in the Struggle by Aya de León
Pick up ANY of Aya de Léon's novels and there is gonna be crime and some *fans self* shexy time. In her most recent novel you follow Yolanda Vance, a newly hired FBI lawyer who quickly learns they want to use her because they think she can infiltrate a group. Does she have any undercover experience? Nope, but who cares — certainly she can look the part to go undercover to bug the center of Red, Black, and Green!, a teen activist group the FBI has labeled as extremist. Not only is she going to have to learn a lot about the organization, and herself, she's also gonna find a little time for dating a guy who can sweep her off her feet — she'll just have to stay alive.
(TW drug overdose, talk of addiction / brief past mention of child-on-child attempted sexual assault)