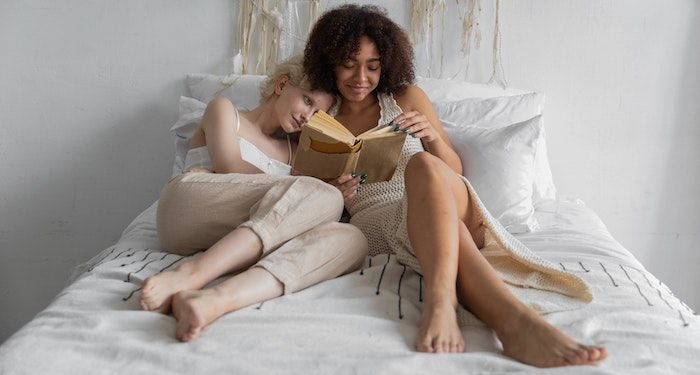 LGBTQ
8 Queer Read-Alikes For Your Favorite Love Stories
This content contains affiliate links. When you buy through these links, we may earn an affiliate commission.
Readers love a good love story from time to time, but the unfortunate reality is that the majority of romantic books on the market still cater largely to heteronormative audiences. Even with the rise of LGBTQ+ fiction for young adults over the course of the last decade, it's still difficult to find queer love stories that don't incorporate narratives of suffering. That is, of course, one important aspect of queer life, but sometimes you just want to read about queer folks thriving and falling in love without too many obstacles of intolerance, right?
If you are in fact a romance fan, chances are you've consumed your fair share of classic straight people's love stories, whether in the form of a novel or a beloved romantic comedy film. But if you're in the mood for one of those comfortingly familiar narratives just without the straight people, that's where queer read-alikes are a fun alternative — especially when history has prevented real-life queer people from ever having the chance to experience many of these narratives until recently. Thus, I have compiled this list of eight such titles featuring queer love stories that are sure to charm the pants off any Nora Ephron or John Hughes fan.
---
For more queer romances and read-alikes, try: