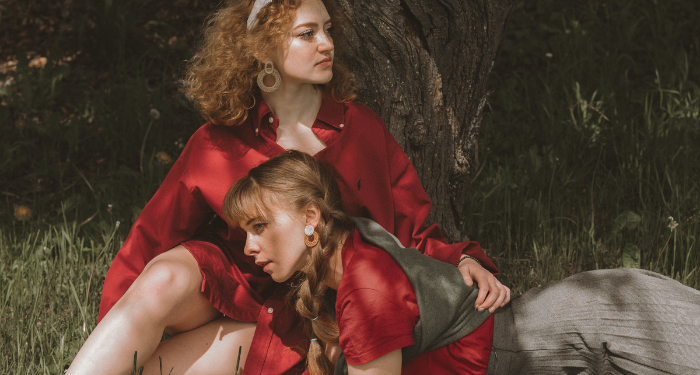 LGBTQ
30 Must-Read Queer Fairytale Retellings For Pride
This content contains affiliate links. When you buy through these links, we may earn an affiliate commission.
There are few things I love more than a good fairytale retelling. Stories of Cinderella and Little Red Riding Hood and Snow White are such cultural touchpoints that they can be used to create really remarkable and compelling tales, just with the threads of a fairytale twisted around to create something new. Maybe it's because we're raised on animated adaptations and picture books that these stories are so ingrained in us, but they really are an indelible feature of storytelling that connects hundreds of stories over hundreds of years. And I especially love seeing authors bring those stories to modern audiences. With new characters and romances and representation, people who never connected to the original fairy tales can finally see themselves in these stories. That's a beautiful thing. These 30 must-read queer fairytale retellings are a pretty good place to start, if you ask me.
Girls falling for fae, queens falling for princesses, and boys waking the prince of their dreams with true love's kiss — those are the kinds of stories you'll find in the beautiful assortment of fairytale retellings below. These books feature a wide assortment of identities across the LGBTQ spectrum. Whatever your favorite fairytale, whatever sort of love story you hope to read, there really is a story for everyone. And with Pride Month in full swing, take a moment to something magical, timeless, and altogether new with one of must-read queer retellings.
Cinderella
The Snow Queen
Snow White
Snow-White and Rose-Red
The Little Mermaid
Beauty and the Beast
Sleeping Beauty
Peter Pan
Little Red Riding Hood
Other Fairytales
---
Big fan of fairytales and fairytale retellings, are you? You might want to check out these 8 LGBTQ fairytales from 2020, 10 queer retellings you need to read, the best Cinderella retellings, 25 best comic and graphic novel fairytale retellings, and 14 LGBT retellings of classics.