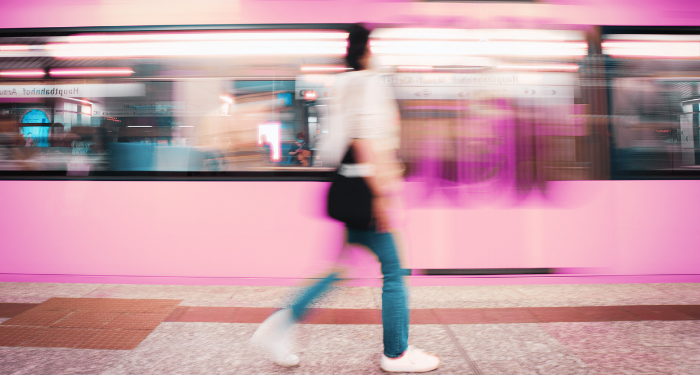 LGBTQ
15 WLW Romance Books Like ONE LAST STOP
This content contains affiliate links. When you buy through these links, we may earn an affiliate commission.
Ever read a great book and feel the temptation to throw it down God of Thunder style and yell, "another!"? Because I do. And that's exactly what Casey McQuiston's books have always done to me. After reading Red, White and Royal Blue, I wanted all the other books like it (and — good news — we've got that covered). And now having read their newest romcom, I find myself wanting all the books like One Last Stop. All of them, please. Is it really so much to ask for more heart meltingly adorable WLW romcoms? It's really not, and the good news is there are already quite a few of them to satisfy that need.
Lucky for you, if you feel the same, I've already done the work of finding them for you. While I can't exactly promise a list of WLW timeslip romcoms — that would be wild — I have found 15 books like One Last Stop that feature queer romance you won't want to put down. There are girls kissing girls, queer found families, and lots of laughs in these 15 One Last Stop read-alikes.
---
Think we hit the nail on the head with these One Last Stop readalikes? Guess what — we have a whole service for that. Tailored Book Recommendations, AKA TBR, is a personalized book recommendation service unlike any book subscription you've tried before. TBR Bibliologists can recommend your next favorite book based on your requests and reading preferences. Whether it's books like One Last Stop that you're after or the latest and greatest in your favorite genre, TBR has it covered. Just try it out and see for yourself.