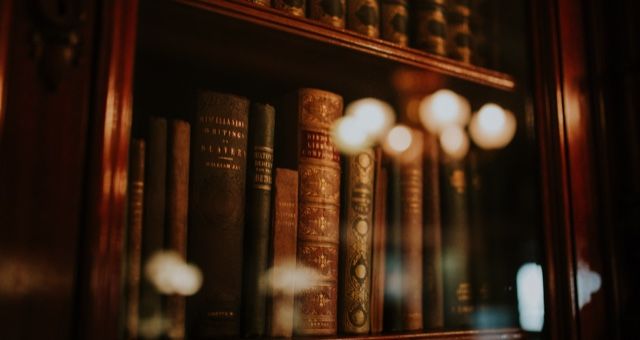 Classics
Public Domain Gems That Everyone Needs To Read
This content contains affiliate links. When you buy through these links, we may earn an affiliate commission.
You love to read, but books are expensive. What's a bookworm to do? Read the public domain, that's what! These aren't your stereotypical fusty-dusty old literary has-beens. (Come on, they make comic books out of these!) There be treasure in that trove of pre-1924 literature, and I'm not just talking about the classics. If you've already read through Jane Austen, step right this way. We've got some links for you, including this one to Project Gutenberg. Read on for the best public domain books that time should never have forgot.
Originally, Alcott published this wicked little book under a pseudonym. No wonder: it's a delightfully twisted tale starring a governess who weaponizes sexism so effectively that nobody guesses her true aim: to secure the family manor for herself! A darling of feminist academics, you won't believe how this book grips you.
Nesbitt also wrote the classic children's book Five Children And It, which still sometimes appears in school libraries. This book, a collection of short stories about—what else?—dragons is sure to appeal to dragon-loving younger kids. You're going to like it too. It's as cute as Daenerys Targaryen with three baby dragons back before she turned into a homicidal maniac. (Remember those days? Sigh.) Ideal for read-alouds!
Mr. Burton has a problem: he can't fire his cook. She's just too good at everything! Meanwhile, the servants all seem to know something about the house that Burton doesn't. A silly romantic romp from a feminist of her time, this story falls into the category of stuff that was super popular in its day but has since been completely ignored. Unjustly!
Evelina by Fanny Burley
Think of this as Austen before Austen. The titular Evelina is a sheltered girl and a minor noble. Her uncertain social status and relative ignorance means that her big entrance into polite society is bound to highlight some flaws in the system. Eventually she navigates the rapids, but not without some entertaining bumps and good satire along the way.
Herland by Charlotte Perkins Gilman
You've read The Yellow Wallpaper, and if you haven't, shame. (Shame! Shame!) Go read it! Then read Herland, because it's also worth your time. Not convinced? What if I told you that it's feminist science fiction? Imagine, if you will, a Utopian society of women who reproduce via parthenogenesis. Now add three clueless male explorers and watch the drama unfold. There's a sequel too, called With Her In Ourland.
Tagore won the Nobel Prize for this, the first Indian to do so. In it, he projects the real-life tensions within India that ultimately resulted in partition, so if you're a fan of prescient literature, this one's your winner. Tagore's proxy for this story is Bimala, a woman torn between her peaceful, politically moderate husband and a jerky, corrupt radical who makes her steal for him. Hold onto your hats, because I think I detect a metaphor!
This whole book might be some kind of fever dream. It's about anarchy, but a brand of anarchy that's violent to the point that it's really just terrorism. It's also about the problems of policing terrorism, and that's going to look familiar to any denizen of the 21st century. Beyond that it's trippy and weird—exactly my kind of read.
Why read this Victorian comedic fave? Well, because of Connie Willis's To Say Nothing Of The Dog, of course! Also, it's funnier than you might expect from fusty old public domain books, plus a bit poignant, and sometimes even thoughtful. Here's what you get: three very anxious Victorian middle-class liberal men decide to take a boat trip down the Themes with their extremely ill-behaved fox terrier and nothing—absolutely nothing—goes right. Give it a chance. You'll be glad you did.
But wait, you say. I didn't know that one of the first people to locate the north pole was a black guy! Ya don't say. Henson was a professional navigator, craftsman, survivor, adventurer, discoverer, and general badass. He was essentially Robert Peary's right hand man and just read this. It's been a TV show and a comic, but otherwise Henson's become unjustly obscure.
Northup was hanging out, just enjoying what sounds like a reasonably awesome life as a landowner and a professional violinist, before he was drugged and kidnapped into slavery while on tour. This is the story of the decade +2 that he spent in bondage before a friendly happened by and got him legal help. This is an important read and a classic among public domain books. Go read!