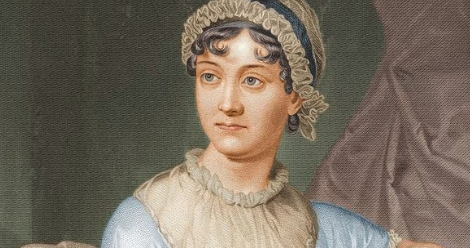 Classics
Quiz: What Jane Austen Retelling Should You Read Next?
This Jane Austen retelling quiz is sponsored by Pride, Prejudice, and Other Flavors by Sonali Dev.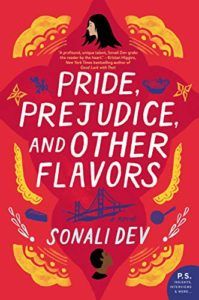 It is a truth universally acknowledged that only in an overachieving Indian American family can a genius daughter be considered a black sheep. Dr. Trisha Raje is San Francisco's most acclaimed neurosurgeon. Up-and-coming chef DJ Caine has known people like Trisha before, people who judge him by his rough beginnings and place pedigree above character. He needs the lucrative job the Rajes offer, but he values his pride too much to indulge Trisha's arrogance. And then he discovers that she's the only surgeon who can save his sister's life. As the two clash, their assumptions crumble like the spun sugar on one of DJ's stunning desserts. But before a future can be savored there's a past to be reckoned with… A family trying to build home in a new land. A man who has never felt at home anywhere. And a choice to be made between the two.
---
With over 200 years post-publication, the bulk of Jane Austen's catalog has had plenty of time to percolate in the minds of readers and ardent fans. Over the years, many writers have taken the original texts and retold them—either with the same setting and characters but fresh perspectives, with sequels, or with a total update on everything except the basic plot. There are so many out there it can be hard to know where to start. This quiz will help you pick the perfect Jane Austen retelling to read next, whether you like 'em silly, serious, or somewhere in-between.
This quiz focuses on the six main novels of Austen, leaving out the unfinished Sanditon as well as juvenilia including Love and Freindship [sic] and Lady Susan. Your result, then, will be a Jane Austen retelling based on one of the six primary books.
Before you jump into the quiz, here's a quick refresher if you don't remember the original plots.
Pride and Prejudice
Second child of five daughters, Elizabeth Bennet butts heads with the wealthy Mr. Darcy after he seems to insult her. Her sister's relationship with Darcy's good friend, however, continues to put the pair in each other's presence, and there may be more they don't realize about each other to discover.
Sense and Sensibility
Impoverished and without a father figure to rely on, the Dashwood sisters (Elinor and Marianne) must depend primarily on each other to survive. With a flurry of romances, neither sister can agree on the right approach to love and life—is it better to work with plenty of good sense or to let emotions and sensibility be your guide?
Mansfield Park
A financial burden to her immediate family at a young age, Fanny Price is at the mercy of extended family when she is sent to live with them. Though she's opinionated, her mature personality leads her to keep to herself most of the time. When the Crawfords come into her life, Fanny can't help but be a bit dazzled by Henry Crawford. Fanny's childhood friend and cousin, Edmund, is similarly dazzled by Mary Crawford—but is either really to be trusted?
Persuasion
At the advice of a family friend, Anne Elliot rejected perhaps her one chance at happiness many years ago. She's sure that now, at age 27, all prospects of marriage are long dead. When her old suitor, Captain Wentworth, returns however, she wonders if she didn't make a mistake. But it's no doubt too late, now, as she focuses on caring for her loved ones.
Northanger Abbey
Young and with a wild imagination, Catherine Morland has never been more excited than when she's invited to stay at Northanger Abbey. According to her beloved Gothic novels, the Abbey is sure to be haunted. Within a few short weeks, Catherine is creating stories to fit her expectations, no matter how the handsome Henry Tilney might tease her. Is there something truly sinister at Northanger Abbey or has Catherine's imagination gotten the better of her?
Emma
A hobby matchmaker, Emma Woodhouse is wealthy and well-intentioned but perhaps a little oblivious. It's all fun and games until Emma herself finds herself unexpectedly enamored.
Now that we've had that little refresher, let's go on to the quiz, shall we? Which Jane Austen retelling should you read next?
Which retelling did you get? Do you have a favorite retelling? Tell us in the comments! Then, find out which Jane Austen heroine you are and check out the rest of our Jane Austen feels.