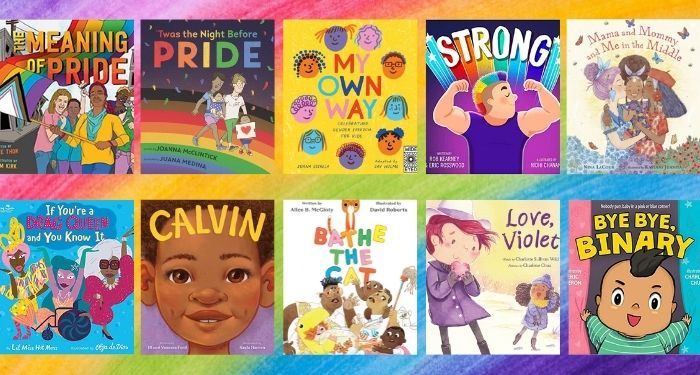 Children's
Pride Is Nearly Here: New LGBTQ+ Picture Books
This content contains affiliate links. When you buy through these links, we may earn an affiliate commission.
As we make our way toward The Best Day of the Year — Pride, natch — publishers are releasing a whole slew of new LGBTQ+ picture books. A few of these are already available, but a handful will be released in May. I'm excited to get my greedy, gay lil' hands on them.
There is such a breadth of queer life being covered by the books. We meet diverse families and children coming out as trans or gender-diverse, and other topics include first crushes, being yourself, the meaning of Pride, and the fabulousness of drag. As someone who didn't grow up with any of this in childhood pop culture, these books have me warm, fuzzy, and occasionally teary.
Regardless of whether you have family or friends who are LGBTQ+, take it from this librarian that it's essential to show children various ways to be happy and true to themselves. Finally, we've written about LGBTQ+ picture books and board books before, so visit those posts for more recommendations.
Overall, it's inspiring to see how many new LGBTQ+ picture books there are right now. I love knowing that kids will have all sorts of representation to turn to — rhyming silliness, colourful information, celebrations of their uniqueness, and examples of diverse families. Find these books and share them with the people in your life.