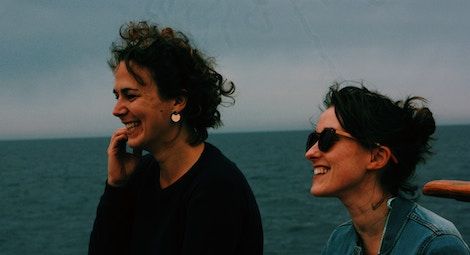 Lists
Books Both You and Your Mom Will Enjoy
This content contains affiliate links. When you buy through these links, we may earn an affiliate commission.
In honor of Mother's Day, here's a wrap-up of books I think both my mom and I would enjoy. Like many readers, my mom fed my love of reading from a very young age. She always made sure I had stacks of books to read, and took me to the library each week. I'm so grateful she turned me into the avid reader I am today.
My mom likes to read, too, but she's a busy lady who doesn't always have the time or energy to dive into book after book like I do. So whenever she asks me for a book recommendation, I think pretty carefully about what to give her.
I'm your pretty standard literary fiction reader myself, but I don't want to recommend my mom something too heady and obtuse, or worse, completely depressing (as we all know literary fiction is want to be these days) that will feel like a slog to read. For mom, I want a stack of books that are beautifully written, powerful and meaningful, hopefully with a bit of warmth in there, too. I also want something that keeps her eager to keep turning the pages.
So here's a list of books that I enjoyed, that I'd be pleased to pass along to my momma!
Educated by Tara Westover
Educated is Tara Westover's memoir of growing up in a religious extremist, doomsday-prepper family in the rural West. Tara's childhood is extremely dysfunctional. She doesn't have a birth certificate, she works in the family junkyard, she never goes to the doctor, and has never been to school. But, at seventeen Tara decides to get an education and work her way out of this oppressing situation.
Tara's journey is complicated and harrowing, and readers will root for her the whole way through. I put this recommendation first, because I have lent it to my mom, and she loved it and passed it along to her friends! It's Mom approved!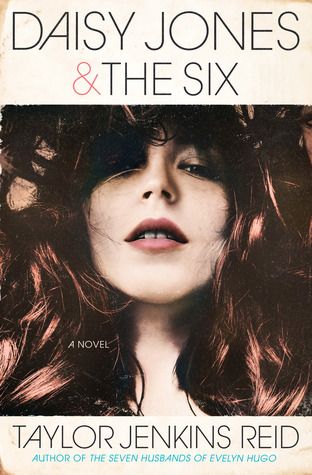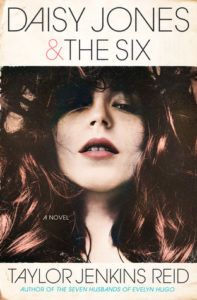 Daisy Jones & The Six is a backstage look at twenty-year-0ld singer and rockstar-wannabe, Daisy who is dreaming of that quintessential 1960s rock n' roll life — the parties, the fame, and the performances on the big stages. Finally, she gets noticed, and a producer hooks her up with a burgeoning rock band, The Six. Rock n' roll adventures ensue!
The book is told as an oral history, documentary-style, of the band's adventures on the road being famous in the late 1960s – early 1970s. It's loosely inspired by Fleetwood Mac and, say no more, that got it added to list of books I would recommend my mom.
Becoming by Michelle Obama
The former First Lady's memoir needs no introduction. It is one of the best selling memoirs of all time, and I think it's safe to say this record-breaking book is a stellar one to share with your mom.
Michelle Obama is a hero for women and girls everywhere. Her memoir takes readers from life on the South Side of Chicago, to the law office, to the White House. She discusses balancing motherhood and work, raising her daughters, and being in the public eye.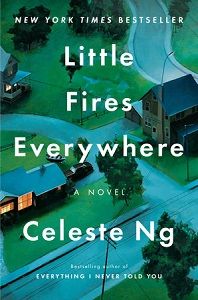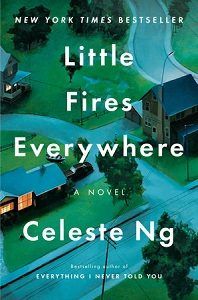 Little Fires Everywhere is a family portrait saga, full of small-town politics. The characters in this story get enveloped in the microcosmic "little fires" of their lives in 1990s Shaker Heights, Ohio, and the drama that ensues is pacey and always interesting.
Celeste Ng expertly deals with narratives of race, privilege, and the powerful bonds of motherhood.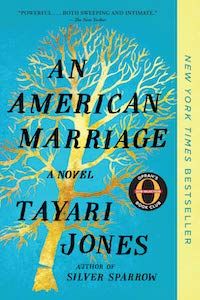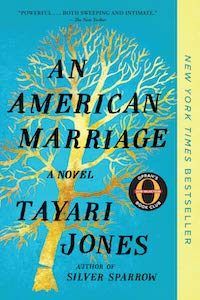 An American Marriage is the story of a young, successful black couple, Celestial and Roy who have only been married for a year when Roy is convicted of a crime he did not commit and is sentenced to twelve years in prison.
A good portion of this novel is told through the letters the couple exchange while Roy is in jail. I don't want to spoil too much of the story, but you'll tear through it once you get started. It deals with injustice, family, and marriage beautifully and heartbreakingly. It's a one-of-a-kind love story, frustrating and sad, but full of heart.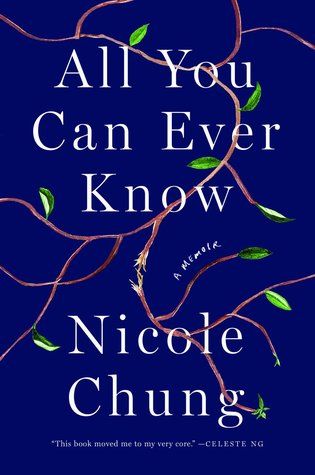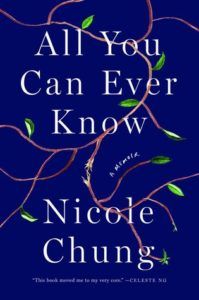 This is Nicole Chung's memoir as a transracial adoptee. Nicole is a Korean woman adopted to white parents in rural Oregon. Her adoptive parents love her dearly, but sheltered her as a child, and didn't tell her anything at all about her birth parents.
Growing up, Nicole faced prejudices being the only Asian-American in her community. These struggles always made her wonder about her birth parents and as an adult she decided to pursue finding out more about her birth family.
This is an honest and fair memoir about transracial adoption and it challenges the standard, perhaps sugar-coated, stories we hear about adoption.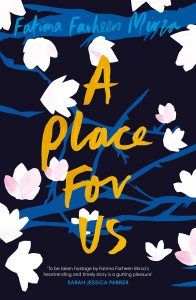 A Place for Us is a beautiful and complicated portrayal of family and faith. It follows the lives of an Indian-American family with three children. The narrative spans from the arranged marriage of the parents, to settling in America, to the childrens' upbringing, to the events that caused the estrangement of the youngest son.
It's a character-driven novel that explores themes of family loyalty, religion, and identity — what it means to be Indian-American and Muslim, and more.
I hope you and Mom both enjoy the books in this list! If you're looking for more book ideas to share with mom, check out these other posts by Rioters: 10 Books to Get Mom for Mother's Day and Reading With Mom: 6 Books She Loved and 1 She Didn't.