Lists
10 Books to Get Mom for Mother's Day
This content contains affiliate links. When you buy through these links, we may earn an affiliate commission.
Mother's Day will be here before you know it. Many of us learned our love of reading from our mothers. It seems like the best way to pay it back is to get her the perfect book. Here are some books Rioters would recommend to their own mothers or mother figures. From science fiction to cooking science, there's something for everyone in this list. We hope it inspires the perfect gift and perhaps the priceless gift of a story shared together.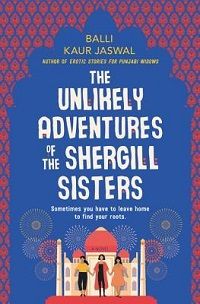 Like the main characters of Jaswal's latest novel, my mom grew up with only sisters and often faced financial hardship. When I began this story of three sisters who travel to India to spread their mother's ashes and find each other — and themselves — in the process, I didn't expect to see so much of my own mother in it. However, one particular line about how the sisters fought growing up but became closer as adults reminded me so much of how my mom described her relationship with the sister closest in age to her. This story celebrates not only sisterhood, but also the unique relationship a mother has with her daughters, especially when things in life don't go to plan, as they often do not. Although this is not the kind of book my mom typically reads, it's one that I would recommend to her again and again.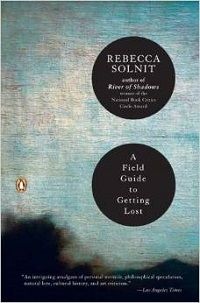 In this book, Solnit writes, "[T]o be lost is to be fully present, and to be fully present is to be capable of being in uncertainty and mystery." Whether navigating her six years living abroad in Japan, sailing the Great Lakes on my grandparent's sailboat, or single-motherdom, the premise of getting lost in order to find oneself is a philosophy I think my mother would identify with deeply. Since settling down in the last decade or so, I think this piece by Solnit would give a great reminder of what that sense of wanderlust once meant to her.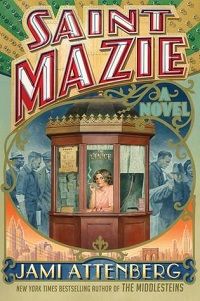 Aside from the fun setting of Prohibition-era New York City, Saint Mazie became a story that stuck with me a long time after finishing it. The book journeys through Mazie's life—both on her own and with her family—of finding herself, discovering her love for her city, and giving back and being kind to others she encountered. Her reputation begins to spread of her good deeds, reminding me of my hardworking mom working in nonprofits to help others, and Mazie's spunk and defiance of traditions made me smile the whole way.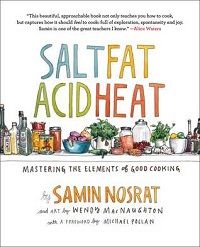 Okay, so this can be a tricky book to give to your mom without implying that she's a bad cook. But hear me out! My mom loves to cook and is great at it, but she's very much tied to recipes and has trouble improvising. Salt, Fat, Acid, Heat is so much more than recipes. It walks through the crucial elements of good food and gives you the tools and confidence you need to experiment in the kitchen. I LOVE this book, and the explanations and flavor profile charts included are immensely helpful. I can't wait to gift this to my mom!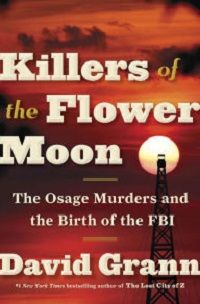 My mom is obsessed with true crime books. She keeps them in stacks in the bathroom, so that guests can be completely horrified while they're trying to pee. Okay, it's actually because she reads in the bathroom (which before becoming a mom seemed weird and now seems reasonable), but I'm always horrified by them. Could I just not pick up the true crime books while on the toilet? Sure, but they're books. I have to pick them up. As you can tell, I'm NOT a true crime reader; however, I loved Killers of the Flower Moon, if love means enraged and ready to murder an entire town. I know Mom hasn't read this one yet, so for this Mother's Day, I'm giving her Killers of the Flower Moon to read in the bathroom. And then we can talk about it and be outraged and upset together.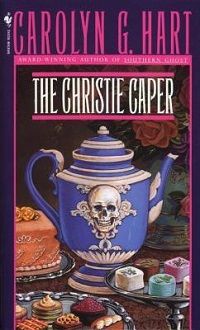 My mom loves Agatha Christie. She read all the books at the library, and so we are sadly out of new Agatha Christie, for the moment at least. But I think this book would be perfect for it, because it's about fan of Agatha Christie, who celebrate the hundredth anniversary! It will be a mystery weekend, but with champagne and not corpses. Only one potential body may show up when a book critic finds her life endangered, and a bookstore owner hosting the event has to turn to the books that she loves to save this disliked guest.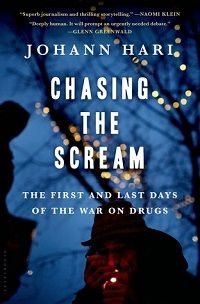 My mom is the most voracious reader I have ever known. I can recommend any book to her and she will be done with it in a day or two. While it takes me 2 weeks to finish a single book, my mom will be done with about 8 books in that same amount of time. My mom, like me, has always been fascinated with the war on drugs and how U.S. foreign policy and imperialism have destabilized Latin American countries for decades. This book sheds light on the war on drugs and how over and over again, the U.S.'s war on drugs has failed to save our country from its pestilential addiction. Not to mention the war on drugs has specifically targeted people of color and Latin American countries as the root of the drug problem. Judy Garland has an addiction, you say? That's okay, because we want to target Billie Holiday instead. This book will blow anybody's mind. My mom and I could have a discussion for hours about the book and the topic. I know this is one she would love and appreciate.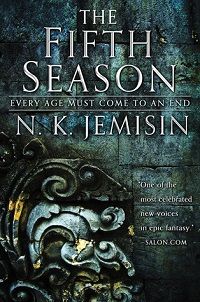 The Broken Earth trilogy is about many things: it is an epic saga of kinetic superpowers, of prejudice and persecution, and of an approaching apocalypse. But at its core, the Broken Earth trilogy is only really about how much Essun will give to get her daughter back. It's about the pull between a mother and daughter who have lost each other. There are not enough badass fantasy moms who are the heroines of the story. My mom loves reading as much as I do, so I recommended this one to her a while ago.
Binti
by Nnedi Okorafor
My mom is a serious Trekkie – TOS only, everything else is a lesser imitation of true art. That's partially why I think she'd like Binti. It embodies a lot of the values of Star Trek: understanding instead of attacking, embracing people even when you don't completely understand them, and reaching across differences to make the universe a better place. It's also a great story about a woman who transcends a major cultural barrier while remaining true to her heritage. My mom followed in her dad's footsteps professionally, something that not a lot of women did at the time, so I think that Binti's journey would resonate with her. She's also a very logical numbers person who would approve of Binti's math skills.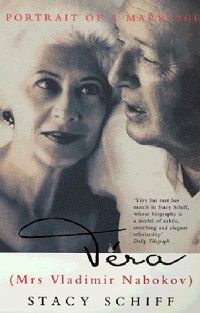 Since I was a child, I have been in awe of my mom's reading abilities. She has probably read more books in her life thus far than I even know exist, and continues to read more. This means that recommending her books can be a challenge, because more often than not, by the time I get to recommend something to her, she has already discovered and read it. What is really great is that my mom and I have a lot in common when it comes to our reading preferences, which leads to amazing, long discussions. A lot of the time, these discussions center on non-fiction; biography and memoir are among our favorites. I had known of Véra for a while, but it wasn't until I attended a conference inspired by #ThanksForTyping recently that I got really interested. Nabokov's work has never been my cup of tea (nor my mom's for that matter), but the story of his marriage, and the life of his wife, I realized upon reading Schiff's work, are really fascinating. In some ways, Véra – a strong, intelligent, hardworking, resourceful, and loyal woman who was fiercely private – reminded me of my mom and my grandmother. Hers is a story that ought to be shared, and I am sure would make for a fantastic discussion with my mom.
What book would you recommend to your mom or the mom figure in your life? Let us know in the comments!