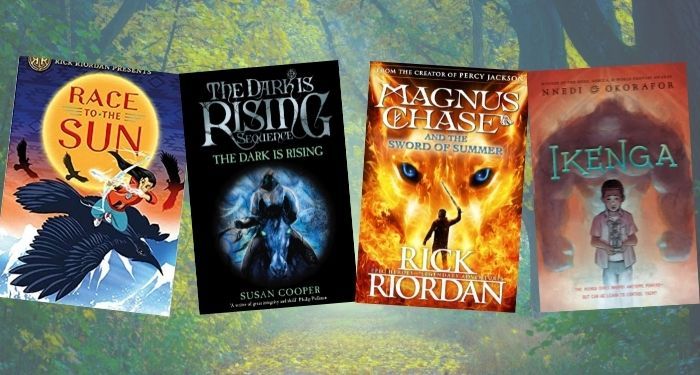 Children's
20 of the Best Middle Grade Fantasy Books
This content contains affiliate links. When you buy through these links, we may earn an affiliate commission.
Nothing beats a good adventure story – except a good adventure story with a healthy dollop of magic. Middle grade fantasy books have been beloved by multiple generations of readers, and every year seems to see magical new adventures being published. Why is middle grade fantasy so popular with so many young readers? There are many reasons, from the beautifully built worlds and fascinating explorations of different kinds of magic, to the high-stakes storylines where young heroes must rescue a loved one, discover their own power or save the world (or in some cases, all three).
Middle grade fantasy books have many rich storytelling traditions to call on, and while some borrow aspects from Arthurian mythology or Norse legend, there are also many authors of colour drawing on their cultural histories to create exciting contemporary fantasy works. Some middle grade fantasy books take a Men in Black–style approach, featuring secret societies that investigate and regulate magical happenings; others put a new spin on the old favourite setting of the magical school. All feature brave heroes who contend with the challenges of a new world, new powers, or the difficulties of growing up and finding out who they really are. Whatever the young reader in your life is looking for, there's a wealth of middle grade fantasy out there to suit all tastes.
The Best Middle Grade Fantasy Books
---
If you want even more middle grade fantasy recommendations for your kid's (or your own) TBR pile, try our run-down of 100 Best Middle Grade Fantasy Books From the Last 10 Years. If the middle grader you know prefers a creepy tale, look at 8 Spooky Middle Grade Paranormal Books.