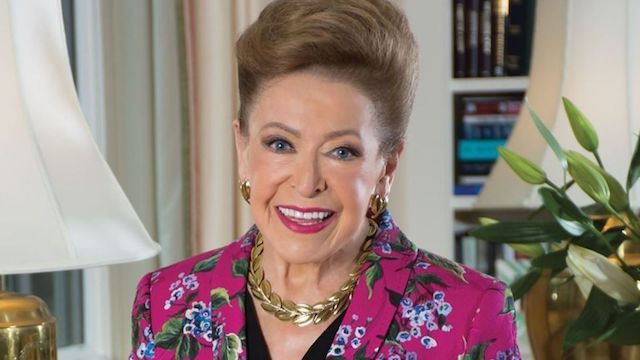 This content contains affiliate links. When you buy through these links, we may earn an affiliate commission.
Mary Higgins Clark, the influential and prolific author of mystery fiction, died on January 31, 2020, of complications from old age, according to her publisher, Simon & Schuster. The author of more than 50 bestsellers, Higgins Clark was 92. Her most recent novel, Kiss the Girls and Make Them Cry, was published in November 2019. Along with her writing prowess, Higgins Clark was known for her generosity and dedication to her readers. Read more about her life and work below.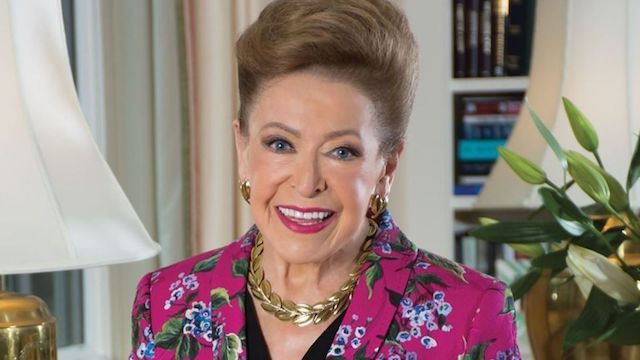 Mary Higgins Clark's Life
The woman who would go on to be a bestselling writer was born Mary Theresa Eleanor Higgins in either 1927 or 1929 (there is some dispute as to the actual birth year). Higgins Clark grew up in an Irish American family that ran a pub. Although the family avoided much of the initial financial hardship during the Great Depression, the death of Higgins Clark's father destabilized the family, which struggled to get by. Higgins Clark helped chip in and pay her family's bills as a switchboard operator. Clark graduated from a secretarial school and took up a position as the secretary in the creative division of Remington Rand's internal advertising department.
Following a taste for adventure and a change of scenery, Higgins Clark worked as a flight attendant on international flights. Higgins Clark invited Warren Clark, a neighbor, to a party. Warren Clark proposed to Higgins Clark on that first date, and Higgins Clark accepted. The two were married on December 26, 1949. Higgins Clark left her stewardess career. Meanwhile, Higgins Clark and her left her job and began a family with her husband.
Her Writing
Higgins Clark began taking creative writing classes at New York University. With her husband in ill health, Higgins Clark looked for a job as a radio show script writer. However, on the day Higgins Clark accepted a position, in 1964, Warren died of a a heart attack. Higgins Clark threw her attention into writing scripts, growing her roster of radio shows from just one to two others.
Although she is known for her mystery novels, Higgins Clark began her writing career as an aspiring short story writer. After Higgins Clark couldn't find a publisher for her stories, thanks to changing short story market, she instead shifted her focus to novels. Her debut, Aspire to the Heavens, fictionalized the romance between George and Martha Washington. Higgins Clark sold the novel, but Aspire to the Heavens was not a hit. It has since been reissued as Mount Vernon Love Story. During this time, Higgins Clark juggled supporting her family in the wake of her husband's death, and her own writing aspirations.
Based on her agent's advice, Higgins Clark continued to write novels, this time in the suspense genre she had loved in her childhood. Higgins Clark began her long-running success with the publication of Where Are the Children?, which she had sold to Simon & Schuster in 1975. Along with the $3,000 advance, the publisher offered her $100,000 for the paperback rights. Where are the Children? became a bestseller, and Higgins Clark a sensation. Her next mystery novel sold for $1.5 million, and each of her subsequent 56 novels became bestsellers. Several of her novels and stories have been adapted for the stage and screen.
Higgins Clark authored a mix of standalone novels and ongoing series. Her Alvirah and Willy series focused on a husband-and-wife crime-solving team. The series stands at 12 novels, with the most recent being All by Myself, Alone (2017). Perhaps anticipating the modern true-crime craze, Higgins Clark's Under Suspicion series featured Laurie Moran, a producer of a documentary TV show that tries to crack cold cases. These engrossing suspense series stretches to six novels, with the second through sixth co-authored with mystery writer Alafair Burke. You Don't Own Me, the latest installment, was published in 2018. Additionally, Higgins Clark often collaborated with her daughter, Carol Higgins Clark, who also pens suspense fiction. Mary Jane Clark, her former daughter-in-law, writes in the mystery genre, too.
Her Legacy
Higgins Clark's novels have sold millions of copies in the United States, and she has also received success and critical acclaim around the world. France has made Higgins Clark a decorated writer, awarding her the position of Chevalier of the Order of Arts and Letters in 2000 and the Grand Prix de Littérature Policière in 1980, among other honors.
In America, Higgins Clark has held leadership positions at the Mystery Writers of America, including serving as the president in 1987. The organization later created the Mary Higgins Clark Award in her honor. Meanwhile, Higgins Clark's Where Are the Children? is currently in its 75th printing, and many of her books remain in print, a testament to her enduring appeal.
Higgins Clark's life is marked by her enduring passion for writing, ambition, and a refusal to give up against the odds. Her experience offers inspiration and hope to women authors looking to achieve financial independence through writing. Higgins Clark also broke ground in a traditionally male-dominated genre and commanded respect, such as through her leadership with the Mystery Writers of America. Undoubtedly, Higgins Clark has helped pave the way for other female suspense writers to achieve critical recognition and commercial success. A trailblazing, born storyteller, Higgins Clark lived a personal journey steered by the same grit as her strong female heroines.
---
For more Book Riot coverage of crime fiction, check out: