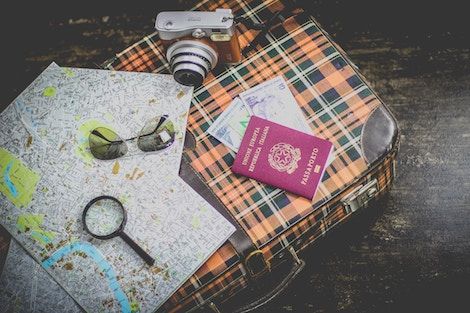 Lists
The Future of Indie Crime Fiction Belongs to Female Authors of Color
This content contains affiliate links. When you buy through these links, we may earn an affiliate commission.
As I have written about a few times before, indie crime fiction is ushering in a much more diverse chapter of mystery novels. While the mainstream might still be a tad too old white guy, the indie scene is vibrant and way, way more interesting. This coming March and April, readers will get a taste of what's out there with three female authors of color you may or may not have heard of. Either way, you'll be wanting to clear room on your TBR pile for some upcoming titles.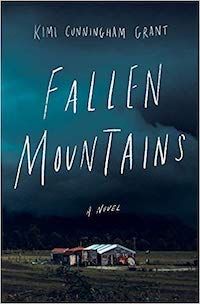 In her debut novel, Kimi Cunningham Grant proves that a literary mystery can package murdery twists with lyrical language. The end result is a fully accomplished work of prose which simply happens to be a murder mystery. Grant's words haunt the reader every bit as much as the layers of a rural tale of crime and violence. Jumping between two timelines, the story keeps the pages turning, but it's Grant's lyrical writing style that keeps us lost in the lines. There is a certain hypnotic feeling of reading Fallen Mountains that makes the surprises all the more shocking. And the ending devastatingly unforgettable.
Fallen Mountains tells of the somewhat cursed titular town in rural Pennsylvania. Something that happened 17 years prior to the opening of the novel still torments Red, the sheriff, even as he plans for retirement. And whatever it is, the recent disappearance of Transom Shultz is dragging all those old skeletons to the surface. All of Fallen Mountains seems on a collision course with tragedy and crippled by their collective past. The search for Transom and the mysteries of the past play out simultaneously. And nothing in the small town is safe from the consequences of past sins.
Grant's exploration of the backwoods mountain town is reminiscent of the best Appalachian writers. Think David Joy and Ron Rash, but leaning more into the mystery genre. And unraveling Grant's mysteries depend upon understanding the place. She wields her sense of place like an extra character or possibly even an underlying theme. This is not a novel about a setting. This is a novel within a setting. Like the best voices of any time or place, Grant is telling a story that could be about any small town. Any rural community. But with her deft sense of storytelling, the town of Fallen Mountains takes on a larger than life meaning. And we, as readers, walk away feeling connected to the world Grant has created for us.
Rachel Howzell Hall is becoming a big name in the indie mystery scene. Her Lou Norton police procedurals are must reads for any crime fiction fans. But with the one-off, They All Fall Down, Howzell Hall takes on the Agatha Christie whodunit…and wins. They All Fall Down is a locked room style mystery with every flip, spin, twist, turn, backflip, and summersault you could possibly want as a mystery reader. The suspense winds up with a sort of slow burn. You can all but hear the clicking climb of your roller coaster car. And went it crests the top of that hill, hold the f' on. Both the second and third act of Howzell Hall's thriller pack more punch than the typical cozy island mystery.
When Miriam Macy receives a surprise invitation to a luxurious private island off the coast of Mexico, she jumps at the chance to escape the drama of everyday life. The tropical paradise might even be enough to hide her from the fallout of dark secrets chasing her down from her recent past. But she soon finds that the six strangers joining her—for what they think is a television reality show—all carry secrets of their own. They've been lured together under false pretenses. And the lonely mansion of their common acquaintance soon becomes an isolated prison. You know where this one goes. One by one by one by one. But in Howzell Hall's version of the staple of murder fiction, it's all about the final twist that you'll never see coming.
They All Fall Down treads the common ground mystery fans long for. But Howzell Hall has somehow managed to keep it fresh. The characters feel new. The secrets feel real. And the resulting story comes to life just as the characters start to drop dead. Even though readers may feel comforted by the tingling knowledge of what's about to happen, Howzell Hall proves that the best mystery writers still have some tricks up their sleeves.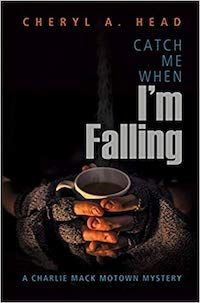 The P.I. serial novel has had quite a damn run. We are heading into, what? A good seventy years or more of badass crime fiction featuring badass detectives? And the secret to that kind of longevity is an end list list of writers who manage to reinvent the sub-genre with an endless list of unique private dicks. So say hello to Cheryl A. Head. Head's Detroit detective, Charlie Mack, dives headfirst into her third case in March with Catch Me When I'm Falling. Head's novels crack with the sharp dialogue and noirish characters we've come to expect from the best detective novels. But Charlie Mack gives readers just enough new to make the familiar still feel fresh.
Charlene "Charlie" Mack heads up one of the most respected private investigation firms in Detroit. She's a black woman struggling with her sexual orientation and dealing with an aging mother. But none of that stops her from applying her rare intelligence to solving murders, cold cases, and conspiracy plots. Bury Me When I'm Dead and Wake Me When It's Over both proved to be strong entries into the hardboiled genre. And now with Catch Me When I'm Falling, Charlie Mack goes undercover as homeless to track down a serial killer.
If these three talented authors of color prove anything to us, it's that the future of indie crime fiction is female and fabulous. In March and April, whether new to the scene, new to the sub-genre, or simply continuing to dominate, Kimi Cunningham Grant, Rachel Howzell Hall, and Cheryl A. Head deserve your attention. Crime readers, take note: the next page in mystery is here.