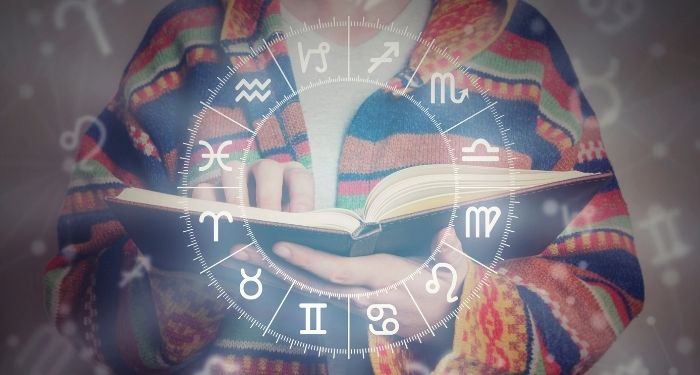 Lists
March 2023 Horoscopes and Book Recommendations
This content contains affiliate links. When you buy through these links, we may earn an affiliate commission.
Welcome to Book Riot's March 2023 Horoscopes and Book Recommendations! As we tiptoe into the spring season, new books are blossoming onto shelves. Which one is destined to be your favorite? Ask the stars! Check out your horoscope for the month ahead, along with a book recommendation perfect for your sign.
Get ready for the spring equinox on March 20, a day with an even divide of sunlight and darkness. Astrologically speaking, it's a time for balance and renewal. Take some time to think about what brings you balance in your life and what's throwing off your equilibrium. It's also a great opportunity for goal setting for the next few months.
Planetary movements this month will have impacts for months and years to come. Saturn enters Pisces on the 7th, where it will stay for over two years. This will push all signs to do some internal work and take mental and emotional health more seriously. And later this month, Pluto will take a three-month preview trip into Aquarius, where, after a six-month retrograde, it will spend the next two decades. March through June will be a taste of the years ahead, where forward-thinking technological advances will reshape our society. Whether those advances will be in the direction of evolution or revolution remains to be seen.
---
Thanks for joining us for your March 2023 horoscopes and book recommendations! Looking for more books you'll love based on your sign? Check out your December, January, and February horoscopes and book recommendations!