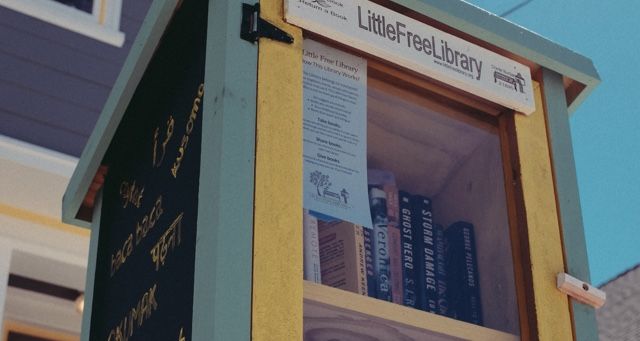 Featured
Little Free Libraries Are My L.O.L. Surprise
This content contains affiliate links. When you buy through these links, we may earn an affiliate commission.
Micropopz: My Introduction to Surprise toys
About two years ago, my preschool aged son was really into Micropopz. These were tiny, rubbery superheroes with suction cups attached to their legs. Kroger ingeniously gave them away with every $30 that you spent in groceries. There were 24 to collect and my son was determined to collect all 24. The catch with trying to assemble the entire team of Micropopz is that you didn't know which one you had until you open the package.
Coworkers, friends, neighbors, and childless Kroger shoppers donated their unopened Micropopz to my son. Before snipping open the packaging with his neon green safety scissors, he would try to guess who was waiting inside the navy blue wrapper. Was it bright green Hulk, the elusive blue Loki, or his favorite, Captain America? He quivered with excitement when he revealed the new addition to his collection. Leaving little suction cup circles all over our windows, the army of Micropopz grew to over 100.
Surprisingly Surprise Toys are on Trend
The trend for surprise toys continues. As I drove home one evening, a report called The big toy trend this year? Surprise! Seriously, it's surprise came on NPR. I immediately thought about the Micropopz and how they kept my son coming back for more.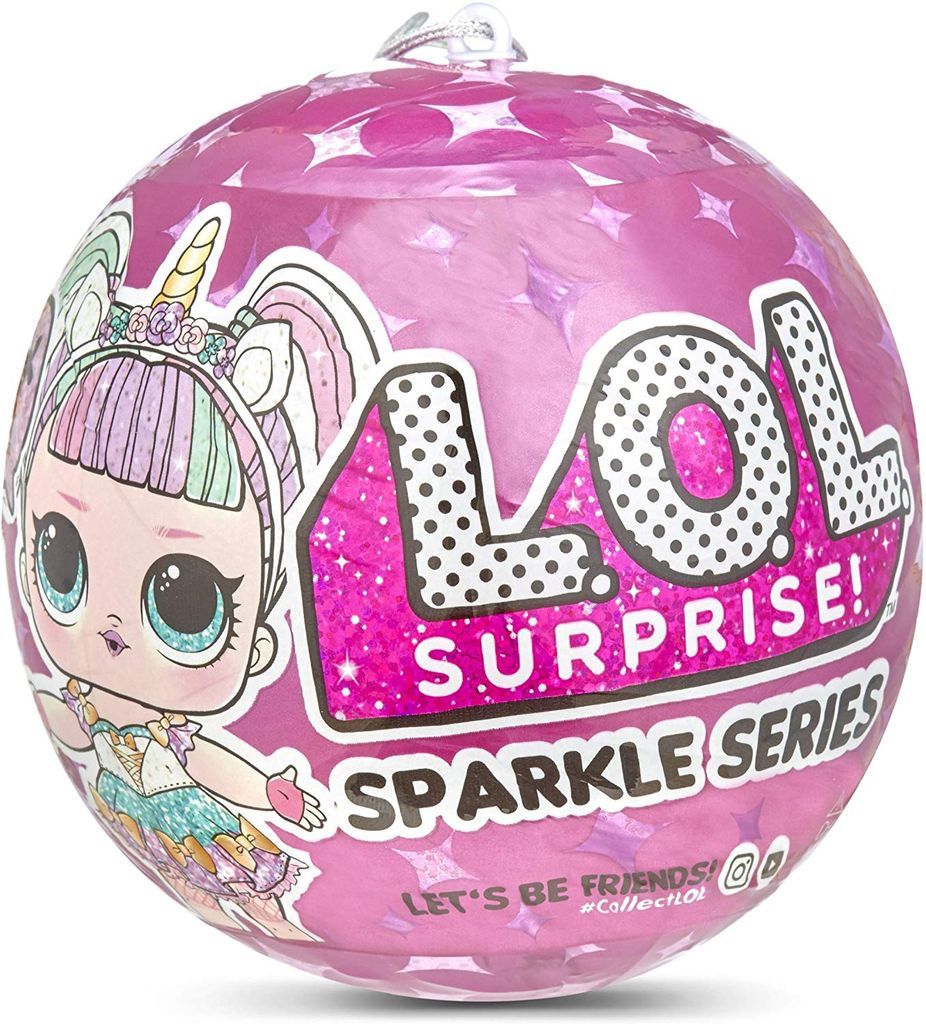 The report details popular toys that play off the element of surprise. Children love the anticipation that comes with L.O.L. Surprise Dolls, Hatchimals, and even glittery poop emojis called Poopsie Cutie Tooties Surprise. After opening the opaque wrapping, the toys' appeal generally wears off. The toys are added to the unending pile of little plastic things that seem to accumulate in homes with young children.
This marketing trend has not caught on with adults. We like to know what we are buying. I don't want to buy a bag of coffee and then unwrap elaborate packaging only to find it is light instead of dark roast. I don't need to buy secretive flare pens that are individually wrapped. With my luck, they would all be yellows when all I really need is a blue. Somehow, that sounds like a line from an Alanis Morissette song.
Little Free Libraries Are My L.O.L. Surprise Dolls
After listening to the report on NPR, I drove past one of my neighborhood Little Free Libraries. I drive past this one quite a bit and always feel the pull to stop and look. Who knows what could be in there! Then, I had a thought. Are Little Free Libraries my L.O.L. Surprise?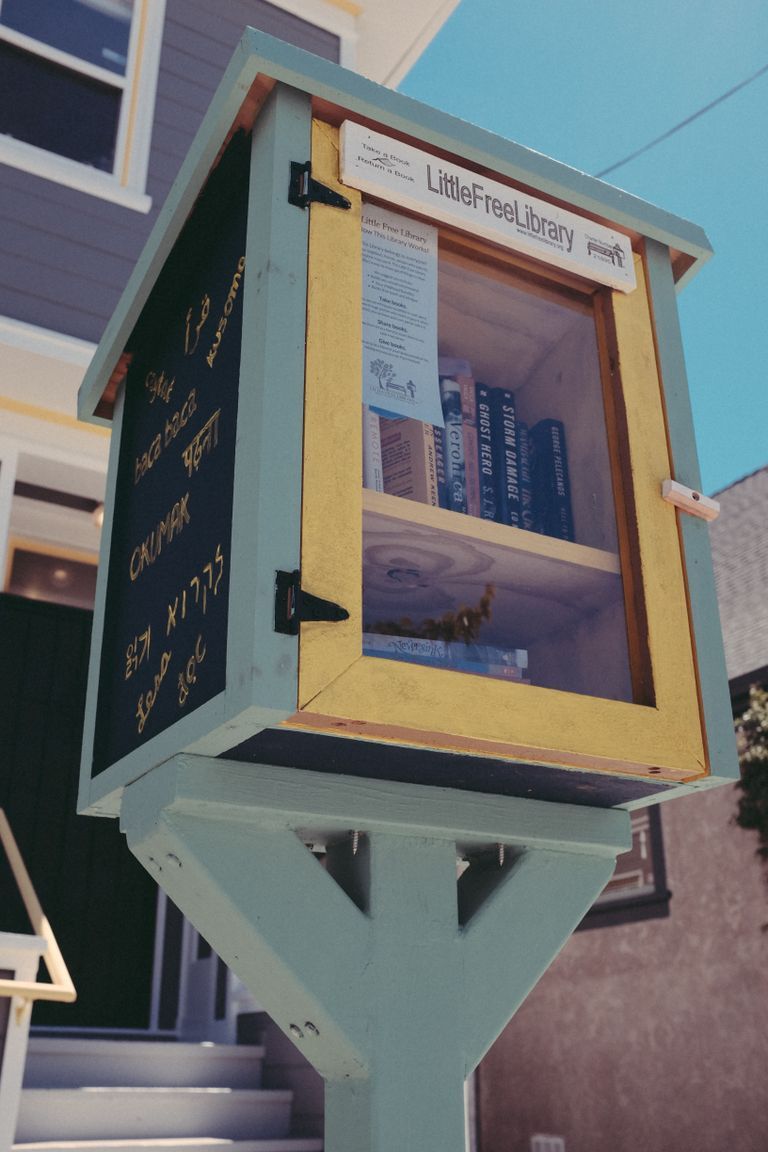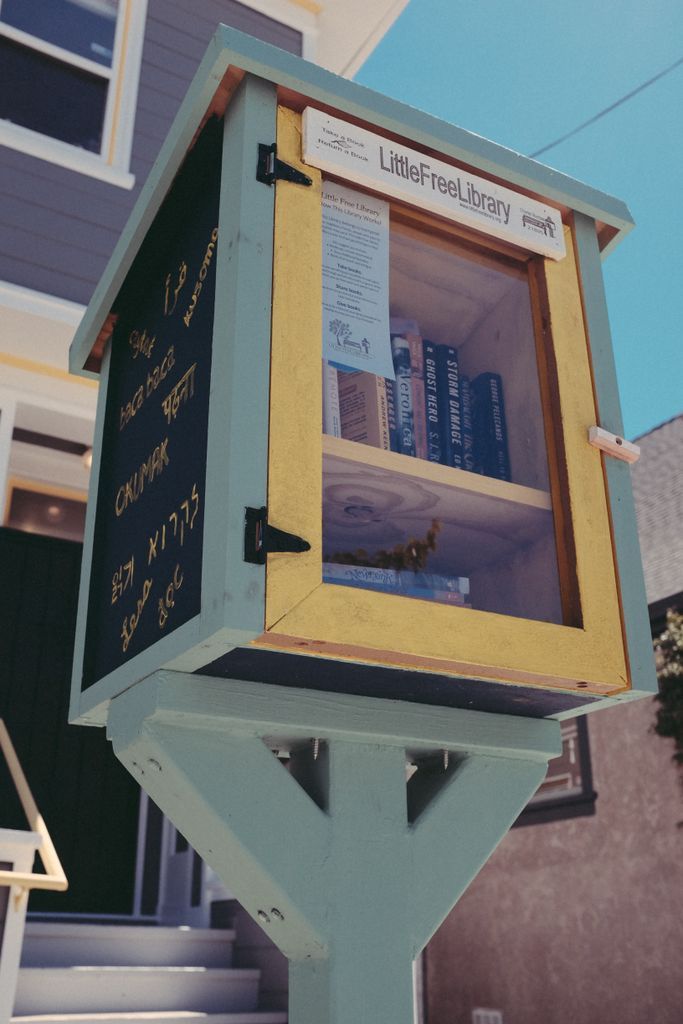 As I approach a Little Free Library, I feel the same sense of anticipation as a 4-year-old with a new Hatchimal. What could be inside? Will there be a copy of Such a Fun Age, for which I am number 42 out of 42 on the holds list at the public library? Could there be a beautiful gray Persephone book that someone discarded without knowing that they are hard to find outside of England? Will there be a copy of The Lady of Guadalupe by Tomie DePoala, a book that is out of print and a used copy costs $70.71 on Amazon?
Little Free Libraries are my secret glittery plastic poop emoji. I love discovering new ones. Even in the rain and wind, I will pull over my car to check one that looks like it is bulging with new books. There is a cidery in town that has the best one. Whoever stocks that Little Free Library has the same taste in books that I do. When visiting this particular library, I think about running into the person or group of people who fill it. In my mind's eye, we discuss the books I've cherished from this library including All the Light We Cannot See, The Boston Girl, and Crazy Rich Asians. I try to restock this one as much as I can, hoping that my reading doppelgänger will enjoy the books as much as I did.
The Anticipation Keeps Me Coming Back
Sometimes, I leave the Free Libraries empty handed. I nudge open those little hook and eye locks and the excitement dwindles. Jehovah's Witness pamphlets, ratty board books, or books that everyone reads in English class often dominate the libraries in my neighborhood. Even after the disappointment, I am always ready to try again. Like a kindergartener opening an L.O.L. Surprise orb, the anticipation of what books hide inside keep me coming back to Little Free Libraries time and time again.