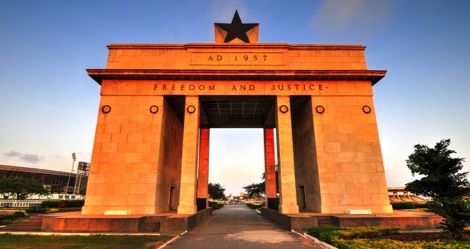 This content contains affiliate links. When you buy through these links, we may earn an affiliate commission.
One of the best experiences during my time in college was studying abroad in Ghana. Although I spent a day in the Bahamas while on my senior trip, I didn't need a passport for that trip, so going to Ghana was my official first trip out of the country! Most of my time was spent studying at the Kwame Nkrumah University of Science and Technology, so I had no time to explore my love of books. Lucky for me, I have the chance to make up for that lost opportunity here on Book Riot. Now, us bibliophiles can learn more about the Ghanaian literature scene, and we'll know where to go for all things books on our next trip to Accra!
Reading Yaa Gyasi's debut novel Homegoing was really the inspiration for this edition of literary tourism because the book helped me return to an amazing country and learn a bit more about it along the way. If you are not familiar with Homegoing, it tells the story of two sisters and follows their stories and the stories of their children and subsequent descendents. Gyasi weaves a powerful story that should be part of every book lover's reading list.
BookSTORES
No bibliophile can resist a trip to the bookstore during their travels, right?
Vidya is Ghana's biggest bookstore and provides the best service and selection whether you are shopping online or in store. Order a book online or pop into the Accra location (18th Lane Oxford Street; next to the Ivory Coast Embassy). If you're lucky, you'll be around when Vidya hosts one of their quarterly author readings!
Libreria (114 Westlands Boulevard) is Ghana's first subscription book service that is dedicated to providing readers with high-quality African and contemporary international literature. At Libreria, anyone can browse the library's catalogue either online or in person, but a membership is needed to check out a book. Membership levels vary from being able to check out two books per month to checking out up to eight books per month.
Libraries
Whether you are researching or looking for your next favorite book, these libraries are certainly worth the peruse.
Established in 1948, Balme Library (W.E.B. Dubois Road) is located on the main campus of the University of Ghana and is named after the university's first principal, David Balme. As the oldest and largest institutional library, the original emphasis of the Balme was in liberal arts, social sciences, agriculture, and medicine. However, the library's literature has expanded to accommodate the introduction of more technology-based programs.
George Padmore Research Library
The George Padmore Library (Gamel Abdul Nasser Avenue) was established in 1961 by Ghana's first president, Kwame Nkrumah, who was a dear friend of Padmore. Within the library, visitors can find rare African research, literature, historical documents, and newspapers. It is also where independent authors can acquire their International Standard Book Number (ISBN) and International Standard Serial Number (ISSN).
Writers and Books
There are so many amazing Ghanaian writers that warrant their own posts. This is a short list of authors and their works to whet your literary appetite.
Ama Ata Aidoo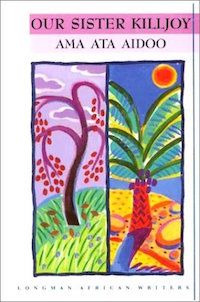 Aidoo's first novel, Our Sister Killjoy, was published in 1977 and remains one of her most popular books. Like many of Aidoo's works, the novel deals with the tension between African and Western world views and centers around women protagonists who defy the stereotypical roles for women at the time.
Ayesha Harruna Attah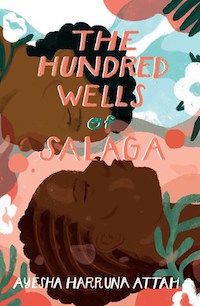 Ayesha Attah's first major influence was her parents who ran a literary magazine full of stories about Accra, and she was inspired to write a world full of strong female characters after discovering Paradise by Toni Morrison. Attah's third novel, The Hundred Wells of Salaga, is based on true events during the height of the slave trade in 19th century Ghana as told through the eyes of two women born to differing fates.
Efua Sutherland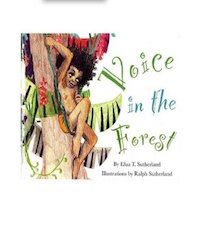 In addition to being a Ghanaian playwright, author, poet, child advocate, and cultural activist, Efua Sutherland founded the Ghana Drama Studio, the Ghana Experimental Theater, and the Ghana Society of Writers. For 40 years, Sutherland played a major role in developing educational curricula, literature, plays, and films for and about children. One of her popular literary works is Voice in the Forest, a children's book about Ghanaian fairytales and folklore.
Yaba Badoe
Yaba Badoe is probably best known as a journalist and filmmaker, but in 2009, Badoe published her first novel, True Murder, where 11-year-old Ajuba falls under the spell of Polly Venus and her chaotic, glamorous family after being abandoned at boarding school by her father.
Festivals
Ghana is taking their love for literature to the next left with amazing festivals.
Pa Gya!
The literary festival, Pa Gya!, is organized by the Writers Project of Ghana and Geothe-Institut Ghana. Pa Gya! brings writers and publishers from across the continent and the globe to ignite a passion in the Ghanaian literary arts through readings, workshops, discussions, talks, and interactions with publishers.
Accra International Book Festival
The AIBF is a nonprofit founded by literary activist, writers, and journalists who want to promote a love for books and reading among all Ghanaians. Each year the festival welcomes hundreds of writers and book lovers to the Efua Sutherland Children's Park for the largest public celebration of African literature.
If you want to continue on this African-inspired literary tour, then check out the literary scenes of Egypt and Morocco!