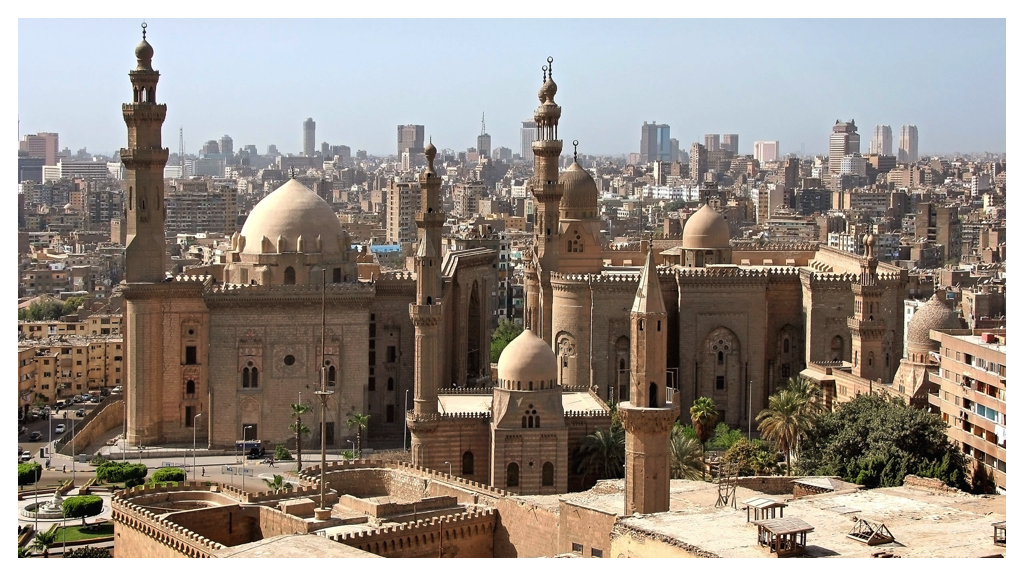 One of the best times to travel to Cairo as a book tourist is right now. That's because late January and early February are when Cairo holds its annual international book fair, a giant book bazaar held on the Nasr City Fairgrounds. It's followed by the much younger Cairo LitFest.
Cairo's mega book fair is not for the faint of heart. Established in 1969 and one of the largest fairs in the region — around two million people visit each year — it's been in a state of decay for the last decade. This year, the fair was particularly hard hit by the economic downturn, with 100 fewer Egyptian publishers participating than did in 2016.
But there are still amazing finds in Arabic, English, and other languages, great deals, and wonderful publishers and friends-of-the-book to be met. As long as you expect a bit of chaos, you won't be disappointed.
If you can manage to hang around, right after the book fair is the Cairo Literature Festival, set this year for February 11 – 16. The festival promises great writers, including Libyan novelist Ibrahim al-Koni, Syrian writer Rasha Omran, Czech author Martin Vopěnka, American Michael March, and many others.
A more complete schedule is available here.
Bookstores and publishers
If you're not traveling during the 10-day book fair, which ended this year on February 10, or the week-long Cairo LitFest, then you should check out the website Cairo Book Stop for a map of must-visit bookshops and publishing houses.
Among the best of the independents are Karam Youssef's Kotob Khan, in Maadi, and Balsam Saad's Balsam Bookshop (a bookshop for kids) in Mohandiseen. The strongest chain is Diwan Bookstores, founded by sisters Hind and Nadia Wassef in 2001. The first store that opened was the branch on 26th of July Street in Zamalek, and it's still the one with the best events.
If you'd prefer to see Cairo in the fall, then make sure your visit coincides with the annual CairoComix festival. Comics and graphic novels are among the most vibrant forms of literary art coming out of 2010s Cairo.
Literary tours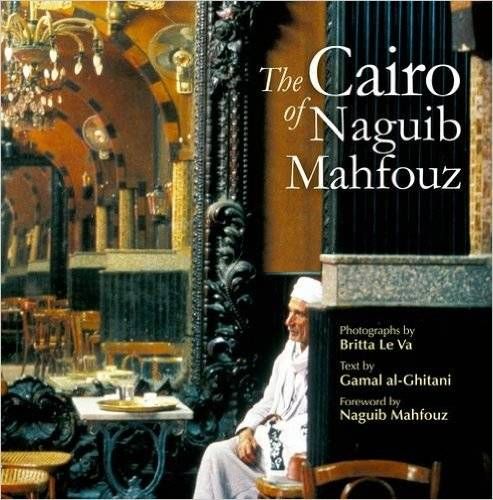 Also: While you're in the city, you'll surely want to visit the neighborhoods you've read about in the books by Egypt's only Nobel Prize for Literature winner, Naguib Mahfouz.
Ahmed Seddik offers a walking tour of the "Cairo of Naguib Mahfouz." Before you go, you might want to check out The Cairo of Naguib Mahfouz, a photo book from the American University in Cairo Press with images by Britta Le Va, text by Gamal al-Ghitani, and a foreword by Mahfouz himself.
If you're on a more unofficial Mahfouz tour, drop by Café Riche, a one-time meeting for artists and writers, including Mahfouz. You can read up on its history in a 2011 profile in The Economist.
For a variety of (mostly chaotic) reasons, there isn't yet a Naguib Mahfouz museum. But there is a Taha Hussein Museum. Hussein (1889 – 1973), the first Arab writer officially nominated for the Nobel Prize for Literature, is sometimes called the "Dean of Arabic Literature." Before your trip, you'll certainly want to read his autobiography, The Days, translated by E.H. Paxton, Hilary Wayment, and Kenneth Cragg.
More events and listings
Other places to visit include the Townhouse Gallery and Library in downtown Cairo and the offices of the American University in Cairo Press, although for that you'll probably want to make an appointment.
For updated listings of literary and arts events, check out Mada Masr, Egypt's leading independent news source. Events coming up include "The Bus Days & Otherwise theater week" at Cairo's Jesuit Theatre and the Cairo International Women's Film Festival, held from March 4 – 9.