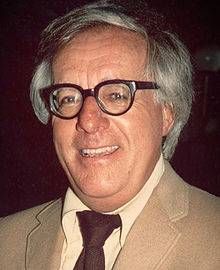 News
In Memoriam: Writers Who Died in 2012
To those who are gone, but whose words remain.
Here is a list of writers, who, sadly, passed away in 2012.
Jan Berenstain, February 24 — Like many of you, I'm sure, The Berenstain Bears was one of those childhood books I read (and had read to me) so much it was practically falling apart. Jan's husband of nearly 50 years, Stan, died in 2005.
Adrienne Rich, March 27 — One of our nation's most prominent feminist poets and essayists, Rich won numerous awards and accolades over the course of her career, including the National Book Foundation Medal for Distinguished Contribution to American Letters, in 2006. "Diving into the Wreck" is perhaps the poem for which she is best known. Many readers say it's her best, too.
Maurice Sendak, May 8 – Where The Wild Things Are, by turns, fascinated me to no end, and scared the bejesus out of me, and I suspect that's the case for many other readers as well. Sendak actually illustrated dozens more children's books than he wrote himself, but of course, he'll always be inextricably tied to Wild Things. I don't know about you, but that book holds such a sacred place in my reading development, that I haven't been able to bring myself to see the live-action movie. Probably never will.
Carlos Fuentes, May 15 — One of the most important and well-known novelists of the Spanish-speaking world and "Mexico's Greatest Novelist," Fuentes wrote more than 20 novels and several dozen more volumes of short stories, essays, and screenplays.
Ray Bradbury, June 5 — His tale of "reverse firefighters," Fahrenheit 451, is practically synonymous with arguments against censorship, even though Bradbury had said that wasn't what he'd intended the novel to be about. Bradbury was also a prolific short story writer in several genres, most notably sci-fi. "There never was such an animal." Indeed. If you've never read Bradbury, here is a a suggested "reading pathway" into his work.
Donald Sobol, July 11 — Encyclopedia Brown books were another staple of many childhoods, including mine. He was one of my first literary heroes, and Sobol was his creator.
Maeve Binchy, July 30 — Irishwoman Binchy published more than 16 novels and 10 short story collections in her life, including the Oprah Book Club-selected Tara Road, in 1998.
Gore Vidal, July 31 — You probably know Vidal best for his long, dense biographical and historical novels. Or maybe you know him from his long-time feud with Norman Mailer. Or maybe you remember him from Lisa Simpson's reference or his brief cameo on The Simpsons. However you think of Vidal, and no matter in what form you've read him — whether novel, essay, play or screenplay — chances are you have a strong opinion about him and his work. Vidal was one of those writers who left very little gray area regarding his views, and in turn there was little gray area on readers' views towards him.
Harry Harrison, August 15 — A prolific sci-fi writer, Harrison's 1966 novel Make Room! Make Room! was the basis for the 1973 Charleston Heston vehicle, Soylent Green. Harrison wrote more than 50 novels and published several short story collections.