Feminism
If You Loved That Feminist Book, Read This One
This content contains affiliate links. When you buy through these links, we may earn an affiliate commission.
Around the time I interviewed Jessica Valenti for Book Riot, it occurred to me that we were experiencing a renaissance in feminist books. After all, there I was, chatting with the woman who had published Full Frontal Feminism back when I was first starting to claim the word for myself. And now she had published another feminist memoir, Sex Object.
Similarly, Andi Zeisler, the woman behind Bitch magazine, had just published We Were Feminists Once, a commentary on the recent trend of marketplace feminism.
In fact, when I really thought about it, every feminist book I'd devoured back in the late '90s and early '00s now had its own, modern day equivalent. How delightful!
If you, like me, were coming into feminism during the blossoming of Bitch and BUST and Jennifer Baumgardner, and are looking for an updated infusion of feminist power, look no further. I have your classics, your nostalgia-reads, and your of-the-moment manifestas all covered.
Betty Friedan's The Feminine Mystique gave voice to women's dissatisfaction with their lot in life, while bell hooks's Feminism Is for Everybody gave a primer on how feminism could help. Two years ago, Chimamanda Ngozi Adichie took up the call with the slim We Should All Be Feminists.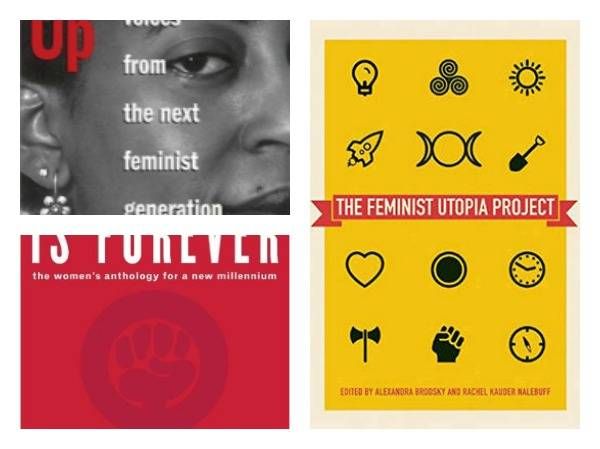 Back in the day, I couldn't get enough of feminist anthologies, wherein the personal was shown to be political. Two that stand out in my mind are Barbara Findlen's Listen Up: Voices from the Next Feminist Generation and Robin Morgan's Sisterhood Is Forever. Recently, I was blown away by The Feminist Utopia Project, a mix of essays and short fiction. Rather than providing a glimpse of feminism today, contributors instead created visions for the future.
Nawal El Saadawi's The Hidden Face of Eve spoke to the brutality occurring against women in the Muslim World, while Joan Morgan's When Chickenheads Come Home to Roost was an accounting for the modern black woman. Earlier this year, I read Rebecca Solnit's Men Explain Things to Me and felt truly called to fight back against the war on women.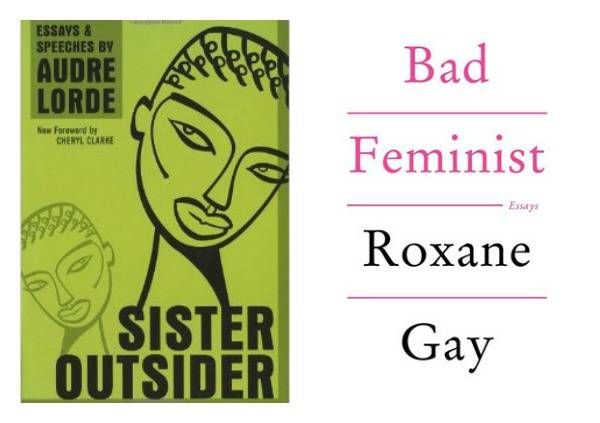 Two years ago, Roxane Gay redefined the parameters of feminism for a new generation with her essay collection Bad Feminist. Way back when, black lesbian poet and feminist writer Audre Lorde was doing the same with Sister Outsider, her collection of essays and speeches.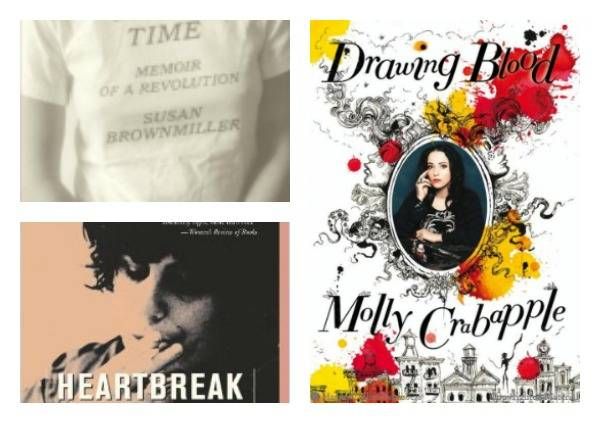 For glimpses of a life lived as a feminist activist, Susan Brownmiller's In Our Time and Andrea Dworkin's Heartbreak were enthralling. More recently, Molly Crabapple's Drawing Blood had me similarly captivated.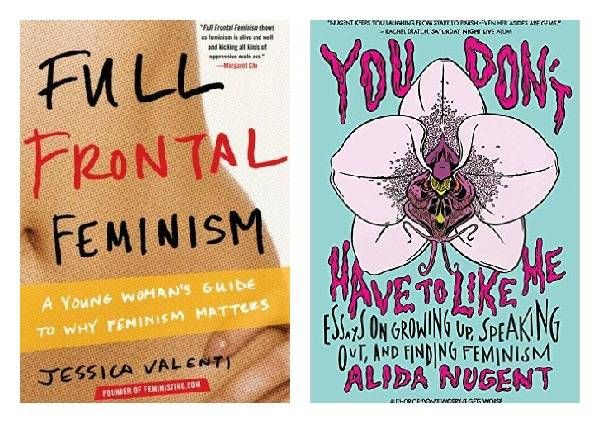 When I was in my early 20s, I was intimidated by Valenti's Full Frontal Feminism but, still, it gave me a vision of a movement I could call my own. Earlier this year, when I read Alida Nugent's You Don't Have to Like Me, I felt immediately that it could be similarly influential to a whole new crop of feminists-in-waiting.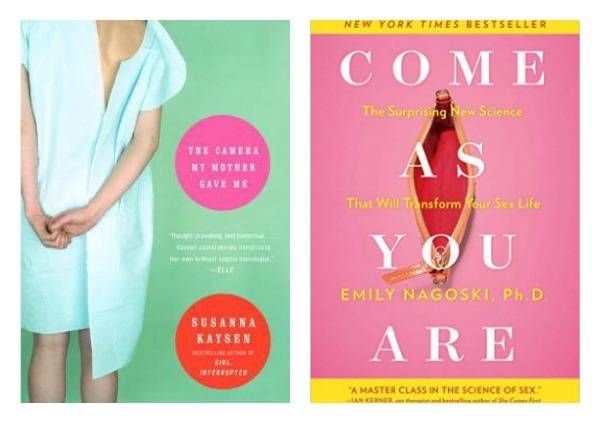 Susanna Kaysen's The Camera My Mother Gave Me is a memoir of sexual pain. Emily Nagoski's more recent Come As You Are is a more research-based look at female sexuality and female sexual dysfunction, and was one of my favorite reads of 2015. Both books approach the medicalization of female sexuality in a frank and approachable way.
Our Bodies, Ourselves is the books I bought for myself as a young woman. Heather Corinna's S.E.X. is the book I'll be buying for my daughter.
There's a lot of sex in this list because that's what I write about on the regular. Just a heads up. ANYway. When Moregasm first came out (from the team at female-friendly sex shop Babeland), I felt it should be required reading in all sex ed classes. Erika Moen's webcomic-turned comic book Oh Joy, Sex Toy scratches a similar itch.
When I was young and angsty, I ate up Andrea Seigel's Like the Red Panda, a YA novel on depression and suicidal ideation. It made me feel understood. Earlier this week, I was blown away by Laurie Halse Anderson's Speak, which not only tackled teen depression but also sexual assault in a way that was heartbreaking and quietly funny and oh so true.
Once upon a time, there was Buffy (I LOVE YOU BUFFY!). Now, I've fallen completely head over heels for Lumberjanes and suddenly I am a regular reader of comics or something. Hardcore lady types FTW!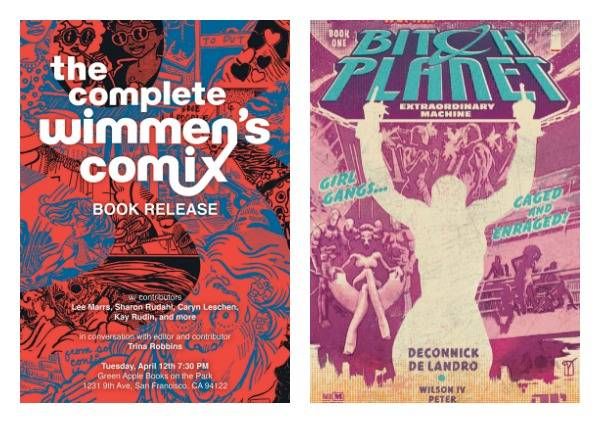 Fed up with sexist depictions of women in comics, Trina Robbins created Wimmen's Comix, a comics anthology by women, for women. Today, women everywhere have been inspired to embrace noncompliance because of Kelly Sue DeConnick and Valentine De Landro's Bitch Planet. Comics for those who are woman enough to smash the patriarchy.
Here's hoping 2017 continues to deliver with smart, kick-ass books for both budding and fully realized feminists.