Feminism
9 Books That Are a Call to Action Against Rape Culture
This content contains affiliate links. When you buy through these links, we may earn an affiliate commission.
I don't know why it took me so damn long to read Rebecca Solnit's Men Explain Things to Me. As someone who writes about female sexuality, consent, and rape culture for a living, Solnit's book should have been considered required reading. Because—though the book as a whole is about the gender wars in general—the two pieces that really donkey-kicked me in the gut were the ones that tackled domestic violence and sexual assault.
In "The Longest War," Solnit writes that every three years, the death toll from domestic violence "tops 9/11's casualties, though no one declares war on this particular kind of terror." In "#YesAllWomen," Solnit writes about the changing conversation around rape culture, and on how women's voices are growing louder, and their experiences more visible.
Reading this slim collection was like hearing a rallying cry, and I knew it should be required reading not just for me, but for all men and women.
But beyond Solnit's book, what else should be on the curriculum?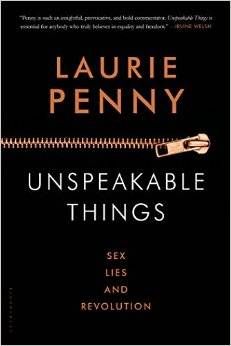 Unspeakable Things by Laurie Penny
I first discovered Penny's work by going down a rabbit hole of brilliance revealed in Molly Crabapple's Drawing Blood. In Unspeakable Things, Penny presents a raw, ranting manifesta on gender and power, including the prevalence of sexual violence.
Missoula by Jon Krakauer
I eat up every single thing Krakauer writes, but this one was hard to get through. About a series of sexual assaults at the University of Montana and the long slog toward possible justice, Missoula is relentless in its hopelessness, and places a spotlight on the impotence of our justice system. Valerie wrote a great roundup of related reads just last year.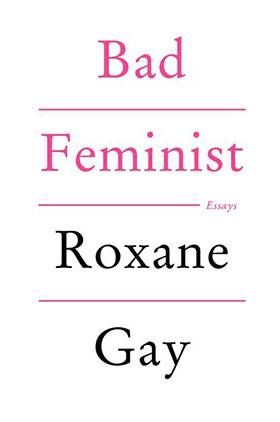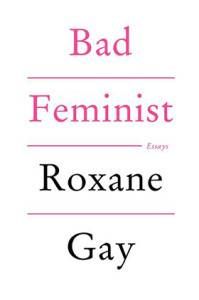 Bad Feminist by Roxane Gay
Gay's collection is about many things, including race and pop culture and even competitive scrabble. But there is also much to read here about gender and femininity, safety and sexual violence. Gay is brilliant about all of it, bringing her sharp eye and her quiet humor and a sense of solid matter-of-factness to everything she explores.
Yes Means Yes! edited by Jaclyn Friedman and Jessica Valenti
Jaclyn Friedman is a writer, speaker, and activist. Jessica Valenti is the woman behind Feministing. Together, they present an anthology that unpacks issues of rape culture and explores the shift in consent education from "no means no" to "yes means yes."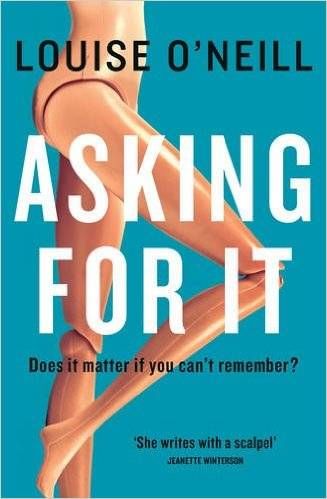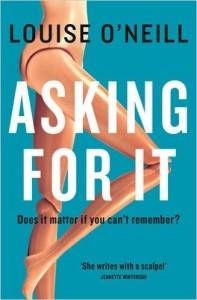 Asking for It by Louise O'Neill
Recently published, Asking for It is a YA novel that tackles head-on a young girl's rape, the public shaming she has to endure afterward, and the effects this has on her as a woman. It's good to see more and more works of YA refusing to flinch in the face of an issue that is sadly common.
Asking for It by Kate Harding
It carries the same title, but this version of Asking for It is actually a nonfiction exploration of rape culture that combines in-depth research and reportage.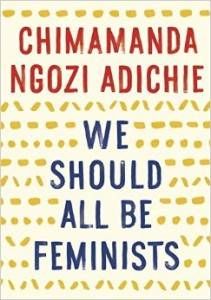 We Should All Be Feminists by Chimamanda Ngozi Adichie
I read this one after falling in love with Adichie's Americanah (which I could rave about in a post all its own). In this extended essay adapted from a TEDx talk about feminism, Adichie tackles the many reasons we should… well, all be feminists obviously, giving a glimpse of the sexual violence that has occurred in Nigeria, showing the universality of the ever-enduring war on women.
Luckiest Girl Alive by Jessica Knoll
The protagonist of this novel has been the victim of a gang rape. The reader follows her attempts to rise above and past this traumatizing incident's personal repercussions. It is only recently that Knoll revealed just how much this story grew out of her own personal experience. Her heart-wrenching personal essay on Lenny Letter—in which she "comes out" as a victim of sexual assault—had me in tears. For more fiction that tackles issues of sexual assault, read this roundup Nicole wrote last year.
April was Sexual Assault Awareness Month. It is now May. This topic is evergreen. It continues to be worth our while to amplify the voices that shout out against rape culture and then, perhaps, to add our own.