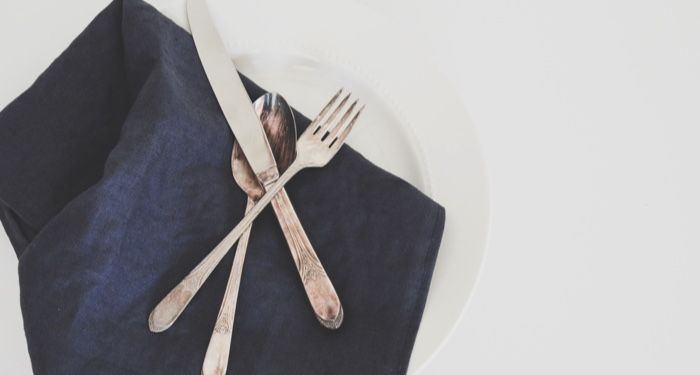 Horror
Fed Up With People: 10 Great Horror Books About Cannibalism
This content contains affiliate links. When you buy through these links, we may earn an affiliate commission.
I accepted this assignment writing about great horror books about cannibalism for two reasons: 1) I have read a lot of books that have cannibalism in them (which is kinda hilarious considering I am a vegan) and 2) I could not pass up an opportunity to make cannibal-related puns, even if they're in poor — wait for it — taste. (Sorry, not sorry, in advance.)
I'm not entirely sure when it was that I first heard about people who eat people (*sings* are the luckiest people in the world.) But my first real memory of reading about a person eating human flesh was this one rainy weekend at a family's summer camp when I was 8, where I devoured a stack of totally inappropriate books for my age, including Alive, about the plane crash in the Andes. (I also read Helter Skelter, In Cold Blood, and The Amityville Horror — explains a lot, no?)
A few years later, I discovered Skeleton Crew by Stephen King, and…well, many of you don't even need me to continue, you already know what I'm going to say. You're like, "Uh huh, yep, THAT story." But yeah, there's a story called "Survivor Type," and I won't spoil it for you, but yep, it sure includes cannibalism. That story is burned on my brain.
And a few short years after that, cannibals became a household name with the release of The Silence of the Lambs by Thomas Harris, which starred everyone's favorite cannibal, Dr. Hannibal Lecter. (Who had previously appeared in Red Dragon, but his role was much smaller.) (Also you cannot convince me that Harris didn't name him Hannibal so it would rhyme with cannibal. He absolutely did.)
So if you have a taste for horror books about cannibalism, please join me in celebrating the literal pleasures of the flesh, and raise a nice glass of Chianti to these ten books. But content warning, remember that these are horror books about cannibalism, and most are not just limited to those horrors, so for some of these you definitely need a — these jokes write themselves — strong stomach.
No, seriously, while great, these books are also REALLY effed up. These are the kind of books where you can get nightmares just from looking at the covers. And please also note that like most horror, this sub-genre is mostly written by white, male-presenting authors, so if you know of any great diverse cannibalism horror, please let us know!
Horror Books About Cannibalism
---
I hope you've enjoyed this list of horror books about cannibalism. And now for some bonus recs! If you want to learn more about cannibalism and cannibals, I highly recommend sinking your teeth into Cannibalism: A Perfectly Natural History by Bill Schutt, Man-Eater: The Life and Legend of an American Cannibal by Harold Schechter, and The Indifferent Stars Above: The Harrowing Saga of the Donner Party by Daniel James Brown.