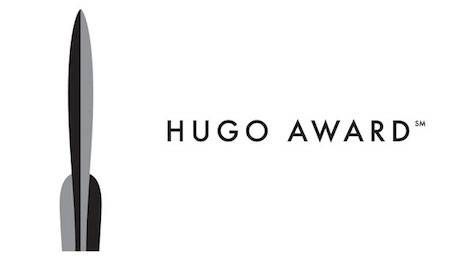 News
Here Are Your 2018 Hugo Award Winners!
This content contains affiliate links. When you buy through these links, we may earn an affiliate commission.
On Sunday August 19, 2018, the 76th Worlds Science Fiction Convention gave out this year's Hugo Awards in San Jose, California. After several years of Puppy-related controversy, the 2018 Hugos are a fantastic reminder, as they often are, of what is possible in SFF when we share the space with voices we haven't heard from before, and of the legacies being forged now by women writers who are reshaping the genre.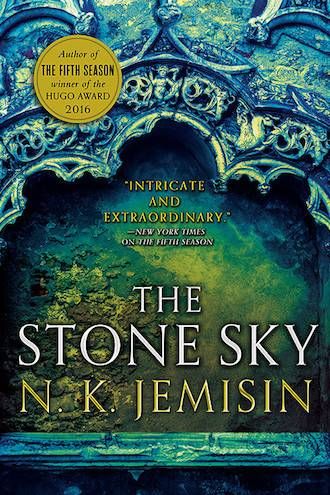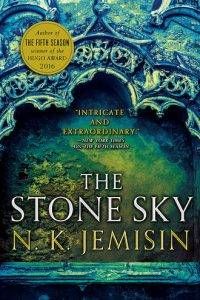 Best Novel went to N.K. Jemisin for The Stone Sky, and while the Hugo is an achievement in and of itself, Jemisin now has the incredible honour of winning Best Novel three years in a row! Her first win in 2016 for The Fifth Season made her the first African-American writer to receive the award, and she followed it up with another win for sequel The Obelisk Gate. I've just started The Obelisk Gate, and am so heartened by the honours that Jemisin's garnered thus far, and am now even more excited for her upcoming short story collection this fall!
N.K. Jemisin accepting her THIRD HUGO AWARD!!!!! pic.twitter.com/qCPF1XwKQx

— Ellen B. Wright (@ellenbwright) August 20, 2018
All Systems Red by Martha Wells, affectionately known among fans as "murderbot," took Best Novella, with Best Novelette continuing the bot theme in "The Secret Life of Bots," by Suzanne Palmer.
Best Short Story, one of my personal favourite categories, was awarded to "Welcome to your Authentic Indian Experience™," by Rebecca Roanhorse, known for their breakout debut novel Trail of Lightning. It was definitely a story that stayed with me since its publication last August, and I love that it won this category!
Best Series went to World of the Five Gods, by Lois McMaster Bujold, a series that has spanned the last 18 years in publication with seven books in an epic fantasy world. (If you'd like to start the series now, I hear The Curse of Chalion might be the best place to begin!)
No Time to Spare: Thinking About What Matters, by Ursula K. Le Guin won Best Related Work, and it's now definitely on my to-read list for writing process/reflection books! Best Graphic Story went to Monstress, Volume 2: The Blood, written by Marjorie M. Liu and illustrated by Sana Takeda, and what a feat for them both! I've read Monstress since it began, and the way it portrays women dealing with mental health issues is just one of the reasons I'm glad it's snapping up a Hugo this year.
Best Dramatic Presentation, Long Form was won by Wonder Woman, with The Good Place episode "The Trolley Problem" taking Best Dramatic Presentation, Short Form.
The editor awards went to Lynne M. Thomas & Michael Damian Thomas for Uncanny Magazine in the Short Form category, and Sheila E. Gilbert at DAW Books in Long Form.
For her work on Monstress, Sana Takeda won Best Professional Artist, and if you've ever seen the intricacy and gorgeous explosiveness of her work, you won't be surprised by this choice at all. Best Semiprozine went to Uncanny Magazine, led by editors Lynne M. Thomas & Michael Damian Thomas, Michi Trota, and Julia Rios with a podcast produced by Erika Ensign & Steven Schapansky, for the third year in a row! (Full disclosure: I have written for Uncanny.)
Best Fanzine went to File 770, edited by Mike Glyer, and Ditch Diggers–presented by Mur Lafferty and Matt Wallace–took Best Fancast. Sarah Gailey, they of the hippos and stories that haunt you every day, won Best Fan Writer and Geneva Benton was awarded Best Fan Artist for her glorious work over at FIYAH Lit Magazine.
As another incredible year of SFF writing and creating wraps up, let's all take these words from N.K. Jemisin's speech to heart: "As this genre finally, however grudgingly, acknowledges that the dreams of the marginalised matter, and that all of us have a future, so will the world."