News
NYT Sues to Have Harper Lee's Will Unsealed, and Wins
This content contains affiliate links. When you buy through these links, we may earn an affiliate commission.
On Tuesday, on the basis of a New York Times lawsuit, Harper Lee's will was unsealed. It was a relatively new will—she had apparently signed a will eight days before her death at the age of 89, that would put most of her assets, including literary papers and copyrights, into a trust she formed in 2011.
Because of this, the questions surrounding the later years of her life continue. Lee was fiercely private, choosing to live a quiet life in the small town where she grew up, Monroeville. She didn't like the fame that surrounded her classic, To Kill a Mockingbird, and detested that her small town had become a tourist attraction. In 2013, she sued a local museum selling Mockingbird t-shirts. So it's not that strange to think that Lee would have preferred a trust and a sealed will, both of which would do a lot to help keep her privacy intact and her legacy in trusted hands.
That said, there are reasons why some are worried about how much of this trust is what Lee actually would have wished. Tonja B. Carter, Lee's longtime lawyer, is the new executor of the estate, giving her the power to make decisions about Lee's works and adaptations of them in the future.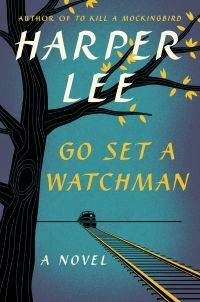 Carter was involved in the controversial release of Go Set a Watchman. At the time of the release of the "sequel" to the classic, there was much debate about whether Lee had actually wanted the novel published, particularly since it was a book made up of what was originally the cut-out framing device of To Kill a Mockingbird. Lee at the time had suffered a stroke and had several mental and physical infirmities, and many doubted that she was capable of making a coherent decision about something like publication. Meanwhile, the Mockingbird Company was also created by Lee in 2015. It's nonprofit that puts on a dramatization of To Kill a Mockingbird each year, and is now co-run by Carter.
The New York Times reported in 2015 that many of Lee's friends in town said that she was excited for the release of the novel, and later, an Alabama agency ruled that Lee was not a victim of elder abuse or financial fraud. But doubts remained for many. Lee had said several times in her lifetime that she would never publish again, and Carter's stories about how she found the manuscript, when she found it, and under what circumstances, often directly conflicted with each other. Many people are nervous about Carter's intentions, about whether she's truly interested in doing what Lee wanted, and about whether Lee actually was in sound mind to agree to things such as a sequel, or to a new will.
Now, two years after Lee's death, a production by Aaron Sorkin is headed to Broadway, a graphic novel is coming this fall, and there are plans for a Harper Lee Trail to attract tourists. To Kill a Mockingbird sells more than a million copies a year worldwide, generating $3 million in royalties for whoever owns the copyright, and that information is likely in the trust.
New adaptations are on their way, but the question remains whether Lee would have wanted them. Now, that's in the hands of Carter, who, many believe and hope, will have Lee's desires in mind going forward.
Read more about To Kill a Mockingbird (including whether it should be removed from required reading lists, and why you should read the controversial pre/sequel Go Set a Watchman) here.