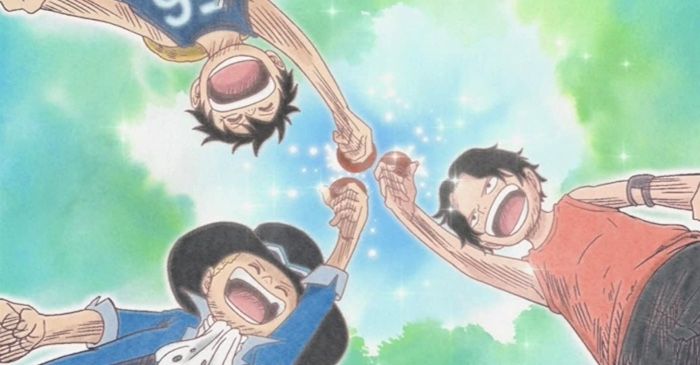 Manga
A Beginner's Guide to Shōnen Manga
Shōnen manga is also known as shonen manga or shounen manga — it's all the same romanised (or converted) name for this specific category of Japanese manga. And while the target audience is male and generally between 12 and 18 years old, you don't have to BE a teenage boy to like these comics. It's all about the action and adventure and crazy-arse attitudes. Of course, these same elements appeal to almost anyone. I still remember sharing Ninku with my classmates back in the mid-1990s. Thirty years later and I wish I had kept more of my comic-books and manga. Though, in all honesty, today's selection of manga is so much better!
The Long History of Shōnen Manga
Shōnen manga has been around for a very long time. The first Shōnen manga dates back to around 1895, as part of a shift in Japanese culture to broaden the Empire and inspire the youth to achieve great things! Back then it was all about adventure and honour with a touch of self-discipline (just a touch).
It wasn't until after World War II when Shōnen manga had its First Resurgence, thanks to the growing interest in science, technology, and the need to rebuild the world. It was the perfect environment for kids with a sense of adventure and honour, eager to return to the weekly serialisation so popular in the early 1900s. Simply take a look at the flagship manga, Mighty Atom (also known as Astro Boy). Originally published in Japan in 1952, the series gained international popularity with the 1980s anime (dubbed in English) and the republication in 2002. The stories themselves, while written in the 1950s, have maintained a contemporary relevance due to the core Shōnen concepts. Many Shōnen manga creators attribute Astro Boy as a pivotal influence on their careers.
What Makes It Shōnen Manga
Any setting works so long as you have the young protagonist (often male) facing self-perception with the need for self-discipline/education and honourable service to society/community/family/friends. In recent years, emphasis has turned to "coming-of-age" elements, while reining back the violence and sexual imagery.
Series like Naruto, Dragon Ball, and My Hero Academia have set the benchmark for western expectations of Shōnen manga. Do you need to know any of this to enjoy Shōnen manga? Hell no! But sometimes a little history can help explain the common theme across all of these mangas. Plus, you never know when it will come up on trivia night.
Old School Classic Shōnen Manga
And Now for Some Ongoing Shōnen Manga
Most manga originates as serialised issues in anthology magazines. Collected bound volumes are popular with western markets, but ongoing Shōnen manga is best read in their original magazines, with many available online.
---
While much of Shōnen manga will tread the line regarding graphic violence and sexual innuendo, it is easier to remember that most Shōnen manga will strive to maintain a slight innocence to it. They are, after all, aimed at the younger end of the manga audience. If you are looking for more mature content, check out fellow Book Rioter (and manga guru) Vernieda Vergara's Beginner's Guide to Seinen Manga. You can also learn more about manga with her General Guide to Manga.