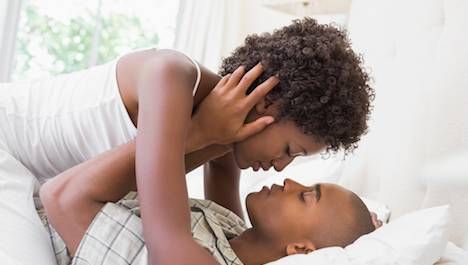 Romance/Erotica
16 Places To Find Free Romance Novels And Book Deals Online
Free romance novels are key to a lot of romance readers who need to leave some space in their budgets for things like food and housing. They're also a great way for readers new to the genre to explore without investing a lot of cash. No matter your status as a romance reader, you can help yourself and your bank account by learning to navigate the many ways to find free and cheap romance online and off.
What I mean by free romance
We've talked before on Book Riot about free books online, erotic short stories online, and free romance audiobooks, and those posts are packed with great information.
But this is the place for a deeper dive into free and cheap romance, covering stuff like:
Where to find free romance novels, legally, in a way that helps the author (remember to leave them a review once you do!)
A new place to get romance novel excerpts
How to find ALL of the romance on sale, for all of your subgenres, including paranormal romance, romance suspense, and historical romance
What your best bets might be if you're a romance fan and want to go the subscription route
And I'll even help you get started with some titles if you're new to the romance genre
Two tips before we dive in:
E-reading vastly expands your options, but you don't need a dedicated e-reader. If you've got a smart phone or tablet, you can download a reading app and you're set. Kindle, Nook, iBooks, Google Play, and Kobo are all pretty standard. There are also a few site-specific apps like Libby and Instafreebie that you may decide are worth downloading as well.
Consider setting up an email address for specifically for book stuff. It might seem silly, but it's free and it takes maybe five minutes. It keeps all of your deals in one place so you've got everything right where you want it when you need a new book but payday isn't for another week. I like Gmail because you can separate out promotions, but your call.
Where To Find Free Romance Novels Online
Once you've got your apps and emails addresses sorted out, it's time to start.
Your local library, With Overdrive
I know it seems silly to recommend the library as a source of free books, but given the side-eye romance gets from the literary community at large, a lot of romance readers assume their libraries won't carry romance, or if they do, that it will only be some old copies of Danielle Steel books that someone donated.
To those readers I say this: my local library, the Washington, DC public library system, currently has over 1,800 hard copy books, over 6,000 e-books, and over 800 audiobooks sitting in the "romance" category. The free romance novels available include titles by authors you've read about on this very site, like Alyssa Cole, Courtney Milan, Sarah MacLean, Penny Reid, and Alisha Rai. And those were just the first five searches I did.
Libraries do sometimes involve waitlists, so if you thrive on instant gratification, you might struggle. But perhaps you should ask yourself how many of those one-click books on your Kindle you've actually read immediately, and give the "place a hold" button a try.
Bonus tip! If your library is using the Libby app, download it immediately. It won't take long; per my personal experience, you can have the app, enter your library card number and be happily perusing your new library of books in less time than it takes a tea kettle to boil. And the interface is so easy and pleasant to use, you may never visit Amazon again.
Websites for free romance novels
If your library doesn't have what you're looking for, you still have plenty of options. Of the sites below, only Harlequin is exclusively romance, but you won't have any trouble finding romance on any of them.
Even romance novices are often familiar with the Harlequin name, and now you can check it out for free.
The Online Reads page posts serialized stories from Harlequin authors. The stories are free, and you can filter by category—paranormal, suspense, etc.—or by how much time you have to read.
As it promises, Instafreebie is a site of books—many of which are also sold elsewhere—that you can download instantly for free. (So, you know: Instafreebie.)
In exchange for the book the author gets your email address, which isn't necessarily a bad thing (see below) though it is another reason to think about setting up a separate email address for your bookish life. Recent authors that have shown up in my Instafreebie deals have included Cat Sebastian, Sarina Bowen, and Tessa Bailey, so these are solid options.
Self- or independent-publishing is a big deal in romance, and a lot of fantastic books hit the market that way.
Smashwords is the world's largest distributor for independently published ebooks, and nearly half of their 450,000 titles are romance, including about 75 percent of their top titles.
That matters to you, dear reader, because there are over 73,000 books available for free on Smashwords—and many thousands of those are romance. It's almost too easy.
Wattpad might be best known for fanfiction, but independent romance authors have been using it to tell their original stories for years.
There are a bunch of metrics to help you sort through the ALLLL of the Wattpad content, from a story's popularity based on number of reads and votes, to the tags used to categorize it.
Romance Novel Excerpts
Want to try out your next bad boy before paying for the book? Excerpts are a great place to start.
While it doesn't offer full books, the brand-spanking new site/app Book + Main Bites is a fun new option for skimming through samples of books to find new titles and authors you like.
You pick and choose by subgenre and heat level, reading excerpts before committing to a full book worth of time and Kindle space. If you decide you like a book, you can buy it through the app or find it on your own through your library/retailer of choice.
Since they're chosen by the authors, the free romance excerpts here are more intentionally selected than Kindle samples and might better represent the book.
Romance deal alerts
There are also a bunch of people out there who make it their business to find romance book deals just for you! Sometimes the deals will be for free romance novels, but more often they'll be super cheap—$0.99 or $1.99—which might be worth it for a favorite author or subgenre you're in the mood to read this weekend.
Bonus tip! There are a LOT of free romance eBooks and sales. Romance novels tends to be published in series, and often when a new book in a series is about to come out, one or more of the other books in the series will drop in price. Or sometimes the first book in a series is consistently cheaper just to hook you. Regardless of the reason, if you have $2–$3, you'll almost always be able to find a book on sale that piques your interest.
Here's where to look.
If you're not subscribing to Kissing Books, the Book Riot romance newsletter, stop everything and take care of that. There are a bunch of reasons why it's a great idea, but one of them is that Jess includes books on sale when it goes out every two weeks. Done? Great.
You can also sign up for our daily book deals newsletter. Not always romance, and not always free, but at $1 or $2 for a book, it's close.
Romance-specific sites that offer the books on sale and will often have a review to go with them.
Not romance specific, but you can curate your deals to be romance-specific on either site or in daily deal newsletters from them. You can also follow your favorite authors on Goodreads and Bookbub so that you can get notified of deals and new releases, especially if you're not subscribed to their newsletters.
Author-specific emails
You know who wants you to buy books? Your favorite authors.
No matter why a book is way on sale, if an author knows (and to be fair, the publishers don't always tell them!), there's a good chance they'll send a tweet or an email, so follow on social media and get on those mailing lists.
Bonus tip! Another great reason to get on author mailing lists is that this is a place where they're likely to share any bonus content they're writing. Exclusive extra scenes, excerpts, short stories—I've seen all of the above come through my inbox from romance authors like Tessa Dare, Penny Reid, and Kristan Higgins.
Romance Subscription services
If you're trying to stick with a book budget of slightly more than zero dollars, you might want to check out one of the subscriptions services. Each offers romance readers a little something different. Aside from the audiobook option, you can get them for under $10. Each also offers a free trial period, so definitely try before you buy to make sure the catalogue is right for you.
For $8.99 a month you can get three ebooks and one audiobook, plus unlimited magazines.
Back in 2015 when they were an unlimited subscription service, Scribd notoriously cut their romance library because they couldn't keep up with reader demand, but times seem to have changed.
A quick glance at the catalogue includes titles by Alyssa Cole, Colleen Hoover, and Beverly Jenkins, so there are obviously some excellent books there.
Playster still offers unlimited access to its library for $9.95 a month, and you can add other options, like movies and games, for additional fees.
It was a little trickier to navigate this library as a non-subscriber, but I did spot Julia Quinn, Rina Grey, and Emma Chase, so certainly another option worth checking out.
Kindle Unlimited is also unlimited (hence the name), and the library is vast. That's good news in that you have a lot of options, especially for finding independent authors, but bad news in that you might have to filter out a lot of the stuff you're not looking for to find the stuff you are.
Another brand-new option, the romance audiobook package from Audible offers unlimited romance listening for $14.95—and the price drops to $6.95 if you're already an Audible member or Kindle Unlimited subscriber.
Plus, they have a bunch of options for navigating where to start—both the library AND in the individual books. Here's the rundown.
What Romance Books To read
Now that you know where to look, if you're still a little unsure of what to look for, don't worry. We've got you there too. You can (and should!) always check out Book Riot's romance content, but here are a few pieces that might help get you started:
Now all that's left to do is clear your calendar to make time for all the free romance novels about to come your way. And think about what you'll buy with all that cash you're saving.
Did I miss any places that offer cheap or free romance novels?